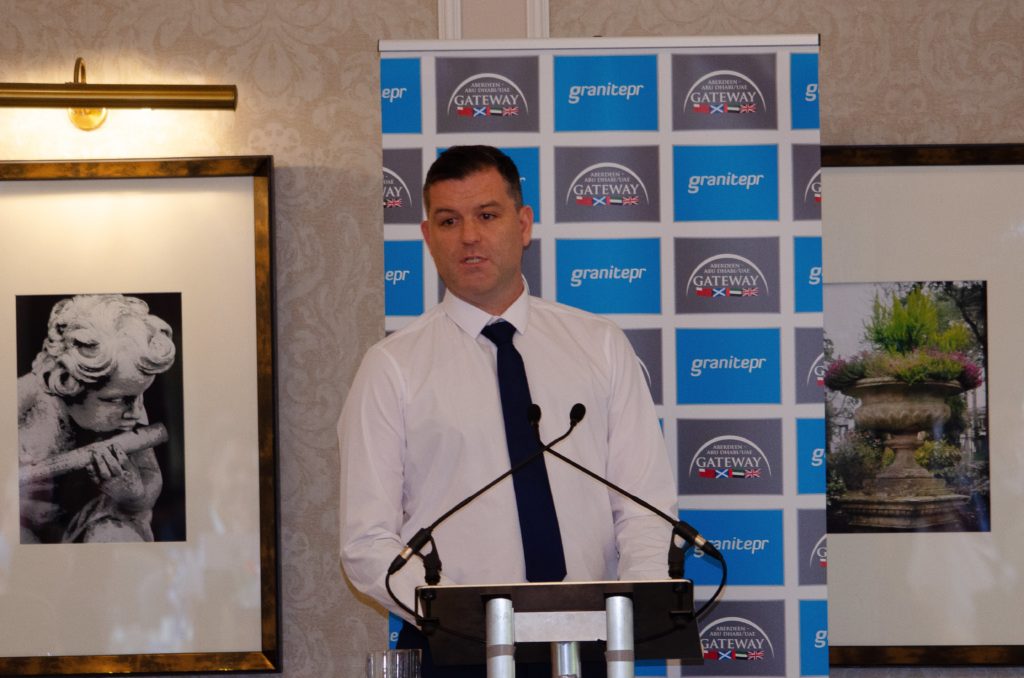 Despite signs of an upturn in the North Sea, global oil and gas producing areas continue to be an attractive option for companies looking to establish new operations.
With operations in Aberdeen, Dubai and Houston, Petrasco Energy Logistics is well positioned to gauge the industry's temperature around the world. Looking at the Middle East in particular, lower production costs are driving increased activity compared to other hubs.
More than 100,000 people attended this year's Abu Dhabi International Petroleum Exhibition and Conference (ADIPEC) in a clear sign of confidence in the Middle East as a buoyant market for doing business.
This is further reflected in the growing presence of UK companies at the conference over recent years, with no indication of that changing any time soon.
Petrasco first opened its UAE operation in 2003 and continues to have a strong Aberdeen contingent with five 'ex-pat' managers sharing a combined 120 years' industry experience; a large portion of which has been spent actively in the Middle East.
The United Arab Emirates (UAE) shares many of the same goals as other basins: the drive for efficiencies, leaner operations and greater focus on new technology.
In addition to a softening of cultural attitudes, several major infrastructure projects have been announced recently, totalling billions of dollars, due to increased oil revenues.
While project freight, such as rig moves and heavy lifts, has fallen during the downturn, we are still experiencing steady demand for air and sea freight; allowing the business to be 'upturn ready' with recruitment planned in our Dubai office.
Like any other new market, the key to doing business in the UAE is having the right equipment and people on the ground. Petrasco offers a one-stop-shop for equipment, ranging from overflow solutions to supporting companies that have downsized, backed up with specific, local knowledge.
For those firms looking to crack new international markets, the associated challenges can be daunting. We have benefited from seeing the mistakes made by others and, where possible, avoiding the same pitfalls.
Some businesses have come in with a slightly hot-headed approach where they have received a single order and jump immediately into agreements with a local partner, without establishing where additional business growth is going to come from.
Key things to consider when setting up a Middle East operation include: Where are you going to get your licence from? What facilities/premises are you going to have? Where will this building be located? Will you need to work with a local partner or agent/distributor?
Especially if you are entering the market for the first time, it's vital to speak to people or organisations such as Scottish Development International (SDI) that have a presence in-country, practical experience and understand the nature of your business.
The success of any overseas venture often comes down to doing your homework before making any commitment, which is where engaging with partners who can provide trusted counsel on the local market can make all the difference.
Alan Green is general manager – commercial at Petrasco Energy Logistics (Dubai) and has over 23 years' experience in energy and project logistics.
He has spent the past 18 years living and working in the Middle East since relocating from Aberdeen, during which time he has gained vital knowledge in all areas of oil and energy supply chain including: procurement, materials management (on and offshore), forwarding and project logistics.
For further information please visit www.petrasco-energy.com.