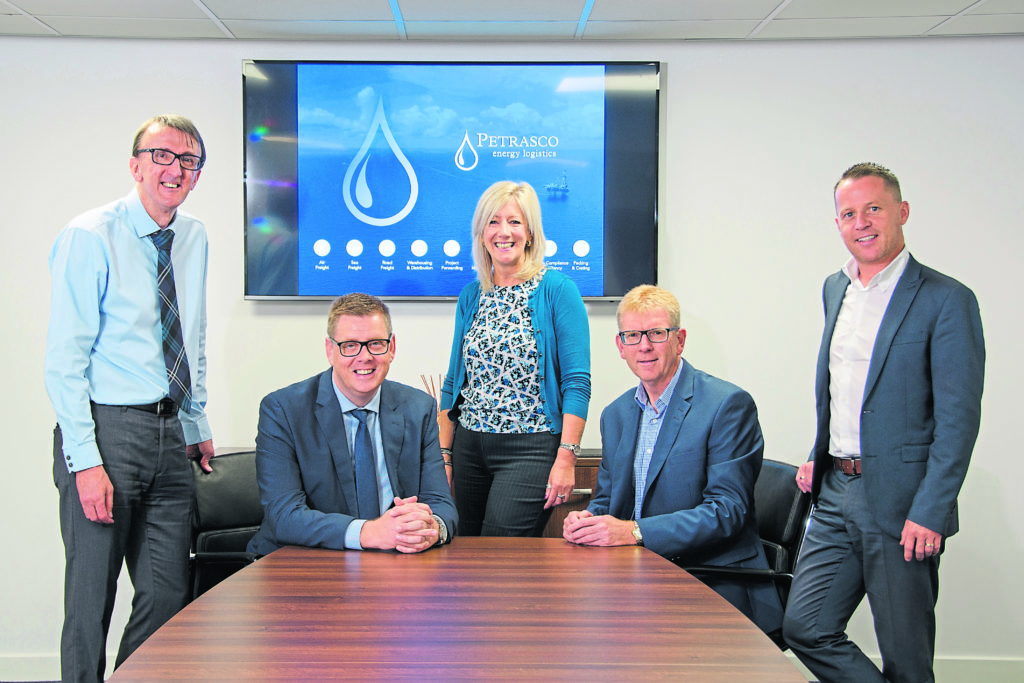 This year holds special significance for the team at Petrasco as it marks our 45th year in business since first opening our doors in the Granite City in 1974.
We have evolved over the years with operations now in the three major energy hubs of Aberdeen, Dubai and Houston and beyond.
While it's perhaps a bit premature to crack open the champagne, there is a growing sense of optimism across the oil and gas sector for the months ahead as we continue to see our market improving.
There are plenty of positives on the horizon – with several important fields and discoveries coming into production, as well as a mix of new and established players adopting technology to unlock efficiencies.
Over the past four and a half decades, the business has been through other downturns; however, nothing as prolonged or as
challenging as this latest one.
We have used this time to invest in our facilities, systems and people so that we can be 'upturn ready' and respond when the market does recover and demand starts to
re-build.
Our focus has been on retaining the good people we already have in place and preparing for the future needs of the business in terms of our client base and their requirements.
During the downturn we have re-assessed our core services, structure and ability to deliver across our key regional energy hubs, including investing in new technology and upgrading our Aberdeen facilities.
Working closely with customers to identify cost savings, where possible, has helped build upon already strong relationships and also allowed us to come through the downturn without losing any clients.
As a logistics provider, it's essential to be adaptable to your clients' needs and see what markets are going to be important to them moving forward – whether that's Asia, Australia or the Americas.
I think one of the reasons we have been successful and managed to reach this 45th anniversary milestone is because we are extremely focused on service in terms of people, facilities and locations to help our clients plan their growth agenda throughout the upturn.
For us, it's all about adding value to our clients' operations: we've added extra services such as launching a new customs compliance department and providing in-country support where we have direct experience of that region to help differentiate the company in what remains a very competitive market.
Clearly, there was a very different outlook for the North Sea in 1974 from where we are today. In this, our 45th anniversary year, Petrasco is perhaps better placed than most to comment on the numerous highs and lows experienced over that period and, indeed, the industry's future.
Businesses are still rightly exercising a degree of caution but the past few years have demonstrated the resilience of the industry and its people.
Both the market and our clients will emerge with a new mindset and have to face a new series of challenges, but the need for cost-effective, innovative and scalable solutions remains.
There has been a great deal of guesswork about when the upturn will eventually arrive but, here at Petrasco, we have learned from the experiences of the past few years to ensure that we are well placed to capitalise on new opportunities as the market recovers.
Kevin Buchan is managing director of Petrasco Energy Logistics, a leading provider of international logistics solutions which specialises in serving the global energy industry with hubs in Aberdeen, Dubai and Houston.
Recommended for you

Havfram Subsea unveils new managing director following spin-out