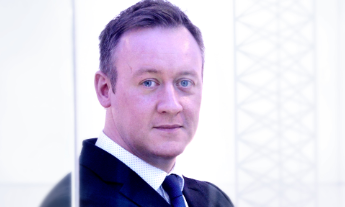 Global well demand – the rig count – will increase by almost 50% over the next four years.
That's according to Wood Mackenzie, which said while conventional oil and gas developments have largely been squeezed out by tight oil, there are signs of a recovery.
And looking at the picture from the last 12 months — the Debtwire offshore drilling industry report from April this year says IHS Markit data shows the global utilisation rate increased to 81.9% in March this year from 71.6% in the same month in 2018.
North West Europe and the Middle East both demonstrated marked increases of 90.4% and 81.9% compared with 76.6% and 73.6% respectively. The document also says jack-up utilisation rates were the highest at 61.9%.
This reinforces the improving mood of optimism we've seen already this year, coupled with high profile announcements including Shell's second material discovery in the Perdido Corridor as part of a continuing exploration strategy and, in May, BP revealed it had sanctioned development of the Thunder Horse South Expansion Phase 2, also in the Gulf of Mexico.
Yet where budgets remain under close scrutiny, but opportunities are growing, how do operators drive efficient and successful drilling campaigns? Particularly in a competitive environment where cost efficiency is forever and always front of mind?
Data.
In particular the way it's collected, standardised and analysed to minimise financial risk by avoiding costly, rig-related non-productive time (NPT). Or to put things in context, as much as US$3-US$3.5million per well drilled in shallow and midwater plays, even more with complex, deepwater operations.
Data — the difference between thriving and (not even) surviving
That's where ADC's world-first technical rig audit management system (TRAMS) comes in.
ADC uses the rapid reporting and intelligence sharing tool for all its inspections: delivering a global standard for reporting using ISO 19011-based audit procedures. It allows real time reporting of identified threats for unplanned downtime so they can be addressed immediately. This ultimately ensures the rig remains operable during the inspection and major and critical non-conformances can be closed out while the audit team is still on board.
Plus, when it comes to helping operators make informed decisions about the selection and reactivation of rigs, TRAMS securely pools anonymised data gathered over the last 10 years from 80 operators and 600 assets of all rig types as well as from BOP well control equipment surveys, into a single repository to compare, contrast, and benchmark rigs.
Almost 1,200 inspections having taken place since 2011 on 92 drillship projects and 130 high specification, dynamically-positioned semisubmersible assets in key hubs such as the UKCS, Africa, Gulf of Mexico and deepwater Asia Pacific. And these insights help clients select and deploy the best performing rig with the right equipment for their specific well operations and conditions: potentially accelerating programmes and saving millions by minimising NPT.
ADC's Director, Austin Hay, said: "Even though costs are about a third of what they were five years ago, the drilling rig is still, more often than not, the largest project cost for our clients.
"That's why we're focused on significantly reducing financial risk through minimising NPT. Downtime brings with it huge, multi-million dollar cost implications and also impacts considerably on the safety of people, the environment and indeed a company's hard-earned reputation. Using data gathered from each and every inspection allows ADC to conduct inspections more intelligently, efficiently and can also help provide solutions to known problems previously encountered."
How it works
ADC's audit and inspection teams report from the asset using the TRAMS interface. Clients are provided with daily reports and the information is uploaded to a secure online audit portal, TRAMSWEB.  ADC clients can view the full scope of the agreed audit and instantly assess the inspection progress using the daily updated list of identified non-conformances, each can be supported with HD photography and video.
TRAMSWEB is a unique service, only available to ADC clients, and constitutes a major improvement to the traditional rig inspection reporting and reaction timeline, allowing clients to respond and plan corrective action even before the inspection team leaves the rig, significantly impacting downtime and its associated costs.
Clients can virtually attend each inspection without ever having to set foot on a helideck, accessing information including the audit scope, non-conformances and corrective action requests, all underpinned by stills and video. A final report is produced shortly after completion.
The data available can be used to understand and identify common trends of equipment failures within specific equipment types, and even manufacturer.
It can also be the starting point for focused inspections, where common equipment groups are operated. This helps mitigate against common, recurrent faults, potentially reducing downtime through efficient, targeted inspection and review with greater prioritisation of time and effort to known, historic issue areas.
Post-inspection, TRAMS is used as a hub to provide monitoring of audit outcomes and to track corrective action close-outs, as well as to access insights on rigs and equipment across regions, lessons learnt and improvement opportunities.
Real world capability
The system helped identify and resolve a problem that, had the rig in question been on contract, would have cost an estimated US$4.5million in NPT.
On a recent BOP end-of-well inspection, ADC inspected the condition and operation of the BOP ROV intervention system, as well as a third party's ROV pumping skid equipment. The inspection found the porting of the Type A receptacle and the hosing fitted to the BOP would have restricted fluid flow from the type C stab, ultimately preventing critical BOP functions and delaying the shut-in in a well control situation with potentially catastrophic results.
And because it was likely the client would find the same issue in three more rigs on contract — all built in the same shipyard — preventative action was taken quickly to resolve the issue.
Across an increasingly competitive industry, the advantages and benefits of interrogating and analysing data to reduce risk and maximise return on investment for well operations in every geography, for every well, are becoming ever-more clear.
And the magnitude of the competitive advantage operators can glean, and the opportunities they can exploit, from using historic data to make informed decisions about future programmes is only now beginning to be understood.
For more information contact Jason McGill, Business Development Manager, jmcgill@adc-engineering.com
Phone: +44(0)1224 974800
Web: adc-engineering.com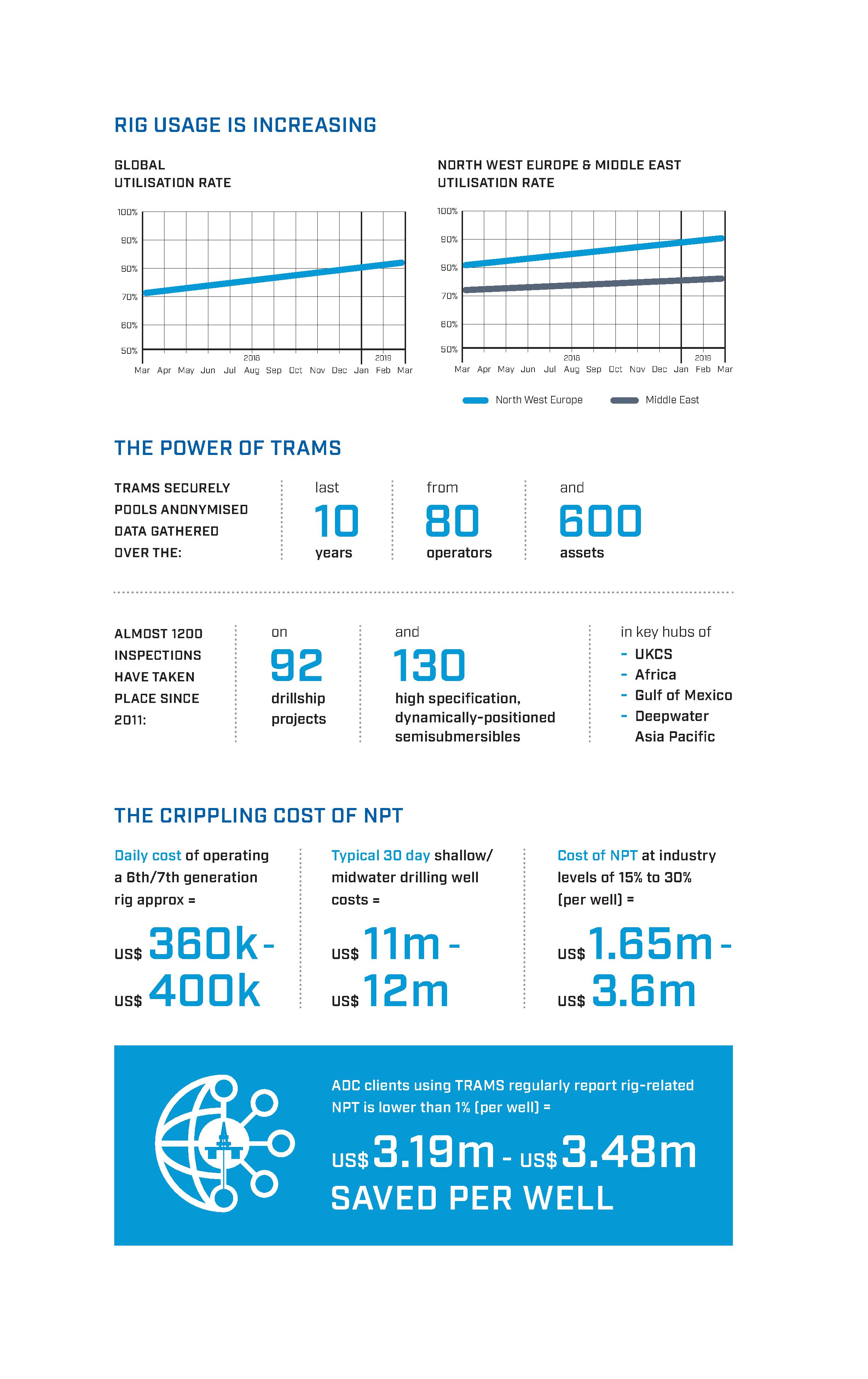 Recommended for you

Aberdeen's ADC secures inspection contract with Petronas