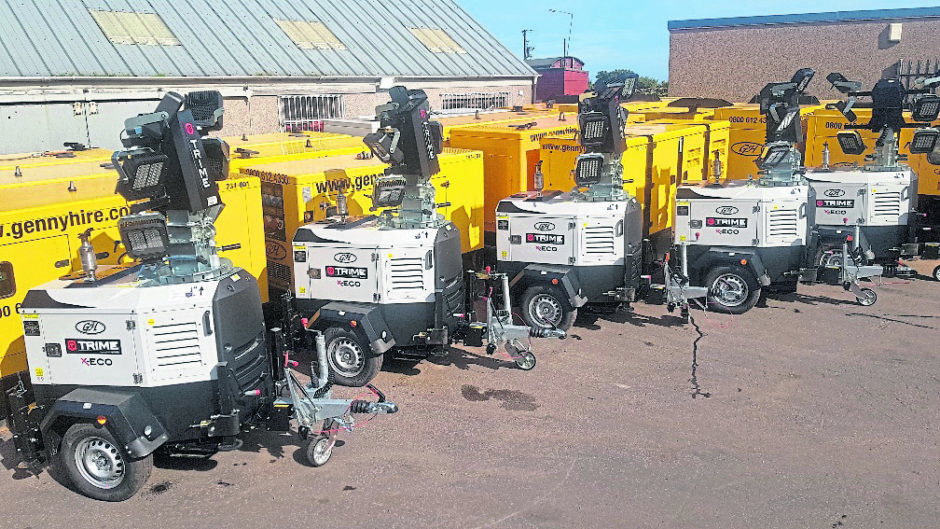 Genny Hire was established in 2008, as the name implies we are a generator hire company, specialising in the hire of diesel generators from 10K VA right through to 1250K VA, with full project management support.
Our high performance machines are suited to a wide variety of industries, which includes the oil and gas sector.
Our product range is also one of the most silent on the market.
We also specialise in lighting towers and are currently upgrading our fleet with the purchase of the 10X-ECO LED sets from Trime UK.
These X-ECO LED units were fitted with Chalwyn valves and spark arresters making them ideally suited for use on refinery, petro-chemical sites and any other environments where "rig-safe" specifications are a prerequisite.
Genny Hire first saw the X-ECO LED at the Executive Hire Show Scotland and completed its research online.
Having compared the Trime X-ECO LED sets with other models on the market it finally opted for the Trime product, citing the high specifications of the machine along with swift delivery times and the prompt attention given by Andrew Owen, Trime UK's northern sales manager.
Lorna Clark, director at Genny Hire, said: "We aim to hire these lighting towers into refinery and petro-chemical sites. This is an area of our business we are seeking to develop and, as the oil and gas sector market becomes busier in Aberdeen again, we will have the correct specification of machines readily available.
"Spare parts are always available from stock, which means we can maintain our fleet at all times."
The X-ECO LED has a number of environmental qualities
and safety aspects. The set is fitted with the AMOSS safety system, which lowers the mast if the lighting set is moved while the mast is still erected.
The complete unit features an external emergency stop button, a fully bunded fuel tank, four height adjustable stabilisers and site levels for guidance during deployment. The energy saving LED lamps will work for up to 2,000 hours without replacement.
Services are available 24 hours a day, seven days a week on a call-out basis.
Recommended for you

Genny Hire: Temporary power solutions when you need them