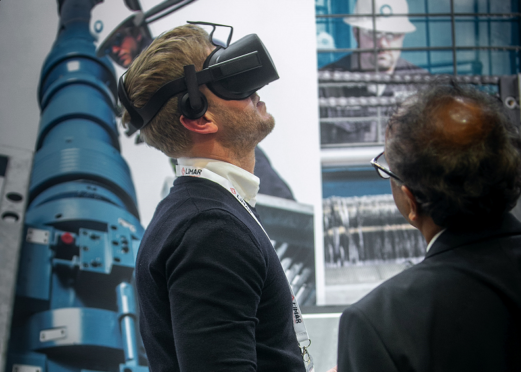 November marks 25 years of ICoTA – the Intervention and Coiled Tubing Association.
Comprising members from oil and gas operating companies, well servicing, manufacturers and technology companies from across Europe, the European Chapter is a not-for-profit association that provides valuable resources and training opportunities for those working in well intervention.
As this part of the industry covers so many varied techniques and technological approaches, the association prides itself on its range and diversity of membership, as well as its ability to continually gather information about the latest developments in the industry.
This can be passed on to members through technical forums that take place throughout the year, as well as at the SPE ICoTA European Well Intervention Conference which is at P&J Live, Aberdeen, later this month.
In support of these forums and training events, ICoTA Europe maintains a dedicated chapter website which contains a multitude of technical resources.
The association promotes technical excellence through the annual presentation of the ICoTA European Chapter Innovation Award, the winner of which will be announced at the conference this month.
Building these resources and opportunities for over 25 years, ICoTA Europe continues to evolve with the industry to meet the aims of improving communication and promoting the value of well intervention solutions within the oil and gas industry.
Technical and creative director at Marketec, Bruce Adam is one of the association's founding members.
Instrumental in establishing ICoTA and ICoTA Europe, Bruce also was the lead director during the first two years.
"The founders and early members of ICoTA were motivated by an enthusiasm for coiled tubing and associated well intervention technologies," he said.
"They recognised the benefits of collaboration, the sharing of experience and the promotion of good practice – basic principles that are possibly even more relevant
some 25 years later. Looking forward, a growing interest and wider participation from the well intervention sector must surely provide a value and benefit to be realised by service users, equipment manufacturers and service providers alike."
While ICoTA was originally founded in Europe, it has grown to become a global association with chapters throughout the world, encompassing all intervention techniques and jobsite scenarios.
As it looks forward, ICoTA Europe has several agendas which include promoting the well intervention industry to students and encouraging more young engineers to participate and "become the future".
It also looks to extend interest and membership to more European countries, encompassing the large offshore well intervention workforce.
The well intervention industry will face the same challenges, and the need to adapt to a low carbon future, as the wider oil and gas industry.
For example how to operate with lower emissions, how to further digitalise and drive automation and robotics, as well as how to extend well life using smart techniques.
Within 25 years the intervention industry, with its knowledge and expertise, will likely adapt to non-hydrocarbon well duty including CO2 carbon capture, or geothermal well servicing.
But for today ICoTA Europe supports "making the best of what we've got" by raising recovery factors through cost-effective and efficient production enhancement techniques.
Find out more about ICoTA Europe at icota-europe.com
Recommended for you
X

Share and prepare, ASCO manager says