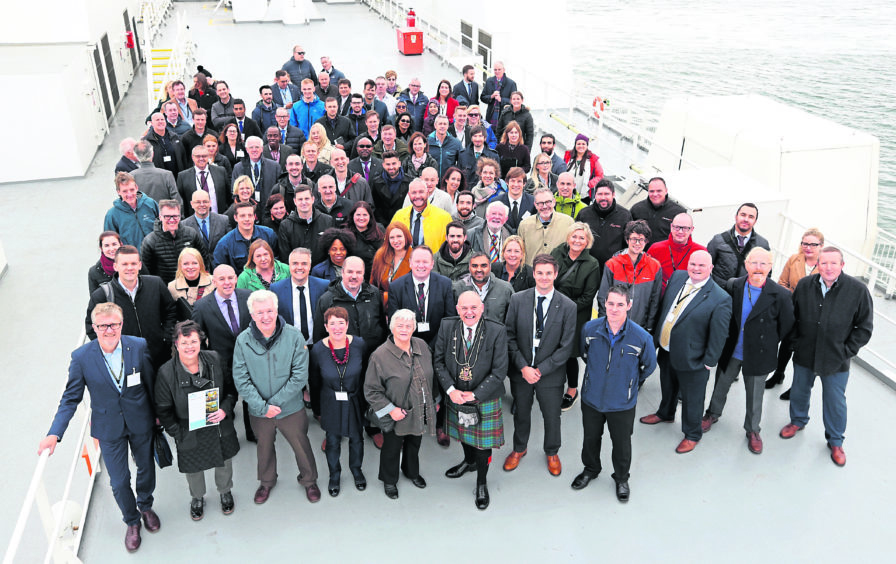 It has been a busy and positive 12 months for Aberdeen Renewable Energy Group (AREG), with the diversity of our members continuing to grow.
As part of our remit to bring new business opportunities and renewables investment to the city, we provided support, skills and networking for our members throughout 2019.
At our members' event in May, many local companies signalled that they were actively looking at opportunities to diversify. Individuals from a range of supply chain and operator companies attended the breakfast at the Music Hall, which showcased AREG members who have made the transition to renewables from oil and gas.
A dedicated Energy Transition Hub at this year's SPE Offshore Europe conference echoed this enthusiasm for the energy transition.
We supported the programme for the World Energy Cities Partnership (WECP) delegation visit to Aberdeen. WECP connects some of the world's leading energy capitals to seek out and develop opportunities for learning, exchanges and engagement.
As part of the programme, we were proud to host an exclusive offshore visit and close viewing of the European Offshore Wind Deployment Centre off the coast of Aberdeen.
The trip was an opportunity to bring AREG and WECP members together to discuss key projects and supply chain opportunities in renewables.
In October, we supported the Hydrogen Festival in Aberdeen, which attracted around 700 delegates from the UK, Europe and the US. Hydrogen opportunities in the north-east were showcased, with opportunities to explore further and network with other delegates. It was a great success, with all participants speaking very highly of Aberdeen and its status as a hydrogen leader.
At our most recent members' event in December, Paul de Leeuw, director of Robert Gordon University's Energy Transition Institute, and Mike Sibson, office head of the Business Growth Fund in Aberdeen, discussed the importance of investing in skills and resources as the industry grows.
Advances in technology and adapting to new business models were noted as key factors in Aberdeen's energy industry over the next 10 years.
The year ended by celebrating at the Scottish Green Energy Awards in Edinburgh. We were delighted to be involved as a supporting sponsor and it was great to see that two AREG members won awards – Green Marine for the Outstanding Service Award and Aberdeen City Council for the Sustainable Development Award – and that the Beatrice offshore wind farm project was recognised with the Judges Award.
In 2019, as we have done for the last 15 years, we opened doors for several companies new to renewables and we will remain at the heart of helping to develop projects of economic value. We are looking forward to 2020, with more member showcase events in the pipeline and AREG trade missions to France, Spain, Asia and the US.
Jean Morrison is chairwoman of AREG
Recommended for you

Transferable technology and business opportunities in the blue economy