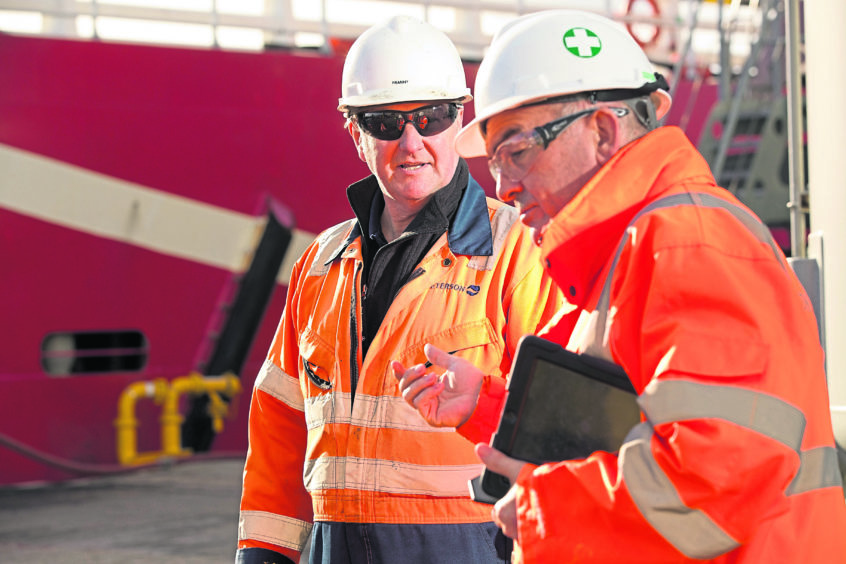 Digital transformation is not a new concept at Peterson. It has been at the company's core since the 1990s. Peterson recognised early that traditional oil and gas supply chain operations, systems and processes delivered limited visibility and an inconsistent approach. Having successfully transformed its business – and, in turn, its clients' businesses – Peterson is now applying the same principle to managing the competence and development of its people.
Taking a long-term view, Peterson has always put people at the heart of the business, with a stated aim of nurturing future leaders, providing clear development opportunities and delivering first-class training. The company took the decision to move away from paper-based systems, manual record keeping and spreadsheet reliance – which provided no clear oversight of business-wide metrics – to a digitised system which gives full visibility of competence in the business at any given time through real-time people analytics.
Peterson's cloud-based Learning Management System contains all operational training and competence records and allows for management of training matrices, real-time record management, compliance and training needs analysis. Alerts are provided when refresher activity is due, and gaps in competence are easily identified and reported.
It goes much deeper than just visibility, though. Peterson is also using technology to deliver and analyse the effectiveness of competencies, training and development activity, using these insights to ensure their people work smarter and safer.
Through virtual reality (VR) technology, the company will use 360-degree cameras to develop immersive hazard awareness training for quayside operations, and to review heat map analytics and personnel behaviours.
Peterson can also understand engagement with interactive content through device use, user location and viewing information.
Steven Burns, group head of human resources at Peterson, said: "We have utilised technologies that improve our processes and provide new, innovative methods for our employees to demonstrate their competence.
"The ability to proactively manage training and competence is vital in ensuring our business meets current and future responsibilities.
"By analysing insights correctly, we can anticipate upcoming requirements and plan more effectively, delivering clear efficiencies.
"We are also able to identify opportunities for our employees to network and develop their competence as a collective.
"Utilising technology and analysing the insights this delivers must go hand in hand with soft skills development and embedding safety leadership culture, and we spend considerable time and effort doing just that within Peterson."
Peterson is now analysing how future technologies and developments can be used to further enhance how it manages the development of its people.
The company is currently developing mobile solutions for instantly recording competence which allows evidence (videos and photographs) to be uploaded for immediate assessor review or approval, making the process considerably more efficient.
Peterson offers a range of safe, reliable and unique logistics solutions to the energy industry globally