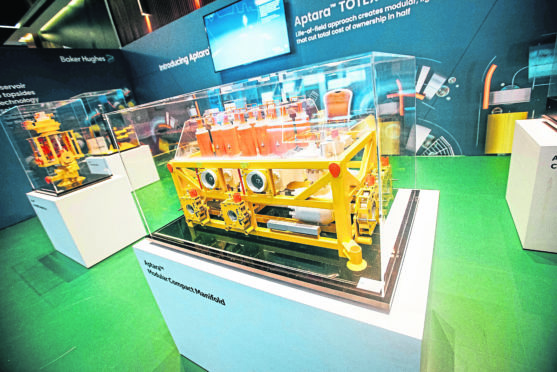 As the global E&P industry recovers, growth is expected to happen. At Baker Hughes, we believe deepwater will lead the way. Greenfield and tiebacks are expected to pick up.
Our industry has made significant improvements in reducing costs through standardisation, project design optimisation, simplification and deeper collaboration.
Subsea industry costs are down 29% over the last three years – but there is more we can do.
Reducing the economic development point of unsanctioned projects by 30% unlocks 16 billion barrels of reserves worldwide.
We need a new way of doing business that will add value. Our solution is Subsea Connect – our approach to improving the economics of subsea using an integrated and collaborative approach. We are making better connections across the development process and from technology solutions from the reservoir to topsides.
We connect the entire subsea development process from the concept phase, and support our customers in optimising the initial capex spend and the entire life-of-field.
We can improve up to 80% of project development costs. Subsea Connect is an outcome-based approach, consisting of four pillars:
Independent assessment and project delivery process (Project Connect)
At concept stage, we start to work directly with customers to develop targeted project outcomes and flexible project assessment. This independent planning and risk management will optimise project execution.
Reservoir to topsides technology solutions
Technology solutions from across the Baker Hughes portfolio. We leverage our fullstream portfolio to drive value. A cornerstone of this pillar is the Aptara family of
modular products, which are value-engineered, standardised, configurable components and well designs. The products include the new Aptara Lightweight Compact Tree and Aptara Compact Block Manifold.
Flexible partnerships and commercial models
Our partnership model leverages relationships with the most efficient partners, such as iO, Gaffney Cline and Associates and McDermott. This allows us to meet customers' needs and improve project economics. From assessment and project design to SPS-SURF, these partnerships reduce complexity and accelerate speed-to-market across the sub-surface, wells and subsea.
Digital enablement
We are layering critical technologies with digital solutions to enhance productivity. Our engageSubsea asset lifecycle management solution is one example. It optimises the planning, execution and connectivity of subsea projects. This digital solution has live, on-the-job offshore activity planning, inventory optimisation with remote visibility of equipment and tools, digital access to documentation, and remote management of asset maintenance. EngageSubsea will drive up to a 20% reduction in maintenance costs, and up to 5% reduction in downtime through predictive analytics.
Recommended for you
X

HSE will participate in PIM's third annual integrity management event