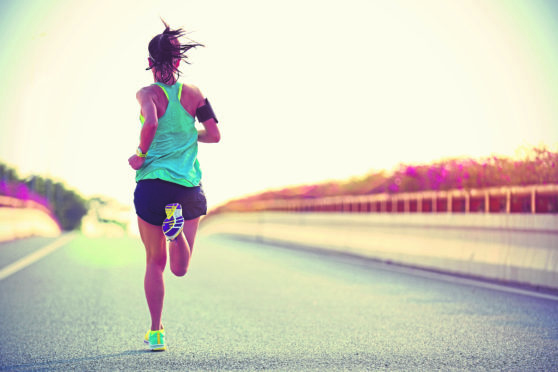 December is the season to be jolly and to share goodwill with all, but if we're honest – it's also very full on.
Battling the high street or navigating the Black Friday "deals" to get gifts for all the family can be enough to raise anyone's blood pressure.
The lead up often involves the pressure to produce the Rolls Royce of roast dinners.
For people with mental health issues, December can be difficult. According to research by charity Mind, more than a third (36%) of people with mental health problems have self-harmed to cope with the pressure of Christmas.
Then comes January. A new year and a fresh start with many people making resolutions of self improvement. This offers an excellent opportunity for organisations to support the health and wellbeing of their people.
A good start is offering employees a lifestyle assessment to paint a
comprehensive picture of an individual's health status. It should look at a broad spectrum of key indicators such as BMI, blood pressure, waist-to-hip ratio and cholesterol alongside lifestyle choices that can impact health such as smoking, alcohol and exercise levels.
In doing so, employers can help staff make lifestyle changes to target specific problem areas or create a plan to improve health and wellbeing.
Setting a Health Agenda can go a long way to preventing ill health in employees. Our technological solutions enable us to analyse the health data of our clients on an individual and grouped basis and we can plan preventative measures around this. For instance, if a client has a high proportion of employees off sick with mental health issues, we can plan a campaign to specifically address this. If heart disease is on the increase – we can look at reducing addressable risk factors such as obesity, smoking, high cholesterol, high blood pressure and physical inactivity.
It's no secret that exercise is good for you but figuring out where to start can be overwhelming. Employers can offer guidance. It doesn't have to involve expensive gym memberships and costly trainers. Physical exercise can be achieved through housework, washing the car and getting off the bus one stop early for extra walking.
Weight loss and dieting is another area that can be a hugely daunting prospect. Come January, television, magazines and social media will bombard the public with weight loss tools, tips and techniques that usually cost a lot of money and, quite often, offer conflicting advice. With the right expert partner, employers can cut through the noise and offer clear guidance to their staff on how to eat well and, if necessary, lose weight.
And then of course there's stress. Anxiety and depression are the most common mental health problems and most are caused by stress. Making good lifestyle choices around exercise, diet, alcohol and smoking can certainly have a positive impact but employers can also support their staff to develop techniques to minimise stress.
The benefits of supporting the health and wellbeing of employees cannot be overstated. A company's people are its most valuable assets. Ensuring they are fit, healthy and happy not only drives employee engagement and productivity, it also reduces staff turnover, fosters a collaborative working environment and is ultimately in the best interests of all involved.
Dr Louise Slaney is medical director at Iqarus
Recommended for you
X

Subsea Connect: The future of subsea projects