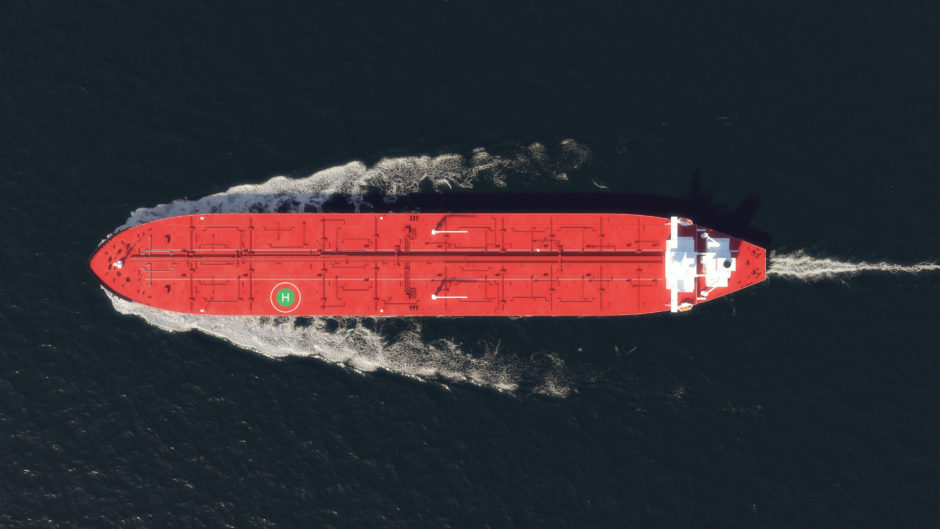 As we leap into 2020, a number of key trends are likely to dominate the oil & gas sector.
The oil and gas sector started 2020 in the media spotlight, with oil prices jumping after the US drone strike against Iranian General Qasem Soleimani. While it remains unclear at this stage what the impact of this action will be, there are some clear long-term mega-trends that are certain to influence the sector in 2020 and potentially for years to come. We spoke with Achilles experts Malcolm Wilson, Achilles Ambassador – Natural Resources and Kevin Alexander, Director of Procurement Solutions to understand the key trends they are observing in their oil and gas supply chain communities and learn how they might play out over the year to come.
Leading on energy diversification
With increasing focus on the global climate emergency and the UK government's binding commitment to net zero emissions by 2050, it's not surprising to learn that scrutiny has fallen on the oil and gas sector and its contribution. Companies are under pressure to manage the carbon impact of their own operations while also taking the lead in finding solutions to meet the world's future energy needs.
These are twin challenges that the industry is well placed to tackle. In terms of managing their own carbon footprints, oil and gas companies are keen to demonstrate their commitment to being part of the solution. They know they need to counter negative perceptions of the industry to keep attracting the next generation of technical and engineering talent. Kevin said, "In our communities, we are seeing a continued focus on transparency of operations. Buyers are initiating carbon audits for themselves and their supply chains to get absolutely clear on the carbon impact of their own organisation and where and how they can improve."
The major players are working hard to make remaining pockets of oil and gas cheaper and cleaner to reach and extract. Companies are also prioritising innovative solutions of the future, both in terms of carbon capture technology and moving towards energy diversification. As noted by the UK's Oil & Gas Authority in their interim report on energy integration, the oil and gas industry will be integral in "helping solve the big challenges around carbon capture and hydrogen which will 'move the needle' in meeting our climate change targets." The industry has important assets that will be essential in finding long-term solutions, including the people, skills, innovation and even infrastructure assets that can be repurposed. According to Malcolm, "Collaboration will be a key part of the solution, both in terms of taking learnings and best practice from peers and suppliers, but also being able to find and access the best suppliers and technology globally and harnessing expertise from other high technology sectors." Participating in industry events, such as Achilles Connect, and global networks will become more important than ever.
Health and safety first
Another area of continued focus is health and safety, with companies under pressure to show it's still a priority even though they are managing costs closely. This is becoming a particular issue as older platforms continue to operate well beyond their original design life and companies rely on suppliers from across the globe. As Malcolm noted, "The industry wants to demonstrate best practice in health and safety, but this can be a challenge with complex supply chains as standards are not the same in all regions." One of the tools that can help give confidence and lift standards across a multi-tiered, global supply chain is health and safety audits of suppliers and Achilles is working with its communities to introduce them as a single global standard.
The need for cost control is also leading to offshore companies looking for workers who are multi-skilled to save on labour costs. So rather than sending two or three experts out to a platform, they can send one who can perform a number of roles. Malcolm says, "The success of this approach relies on accurate, up-to-date monitoring of a workforce's qualifications and capabilities. We're working with our communities to help give them visibility and confidence that the people on site are competent and compliant at all times, which is particularly important when sub-contractors are involved."
Companies are also welcoming the opportunity to learn from adjacent industries. The aerospace and aviation sector, in particular, is noted for its excellence in health and safety matters. Kevin explained, "An aerospace industry practice that we're seeing an appetite for is technical audits that drill down to a much more granular level. Going beyond confirming that a supplier is following its health and safety policies, these audits can check, for example, whether a particular welding method is fit for purpose and executed properly." Achilles is partnering with an expert provider in this space to deliver the ultimate in safety and quality audits.
Building supply chain resilience
The continued focus on cost control is also creating a tough environment for suppliers. Worryingly, of the 3000 suppliers in Achilles' UK and Netherlands community, almost 25% recorded a loss in the last round of financial results. If this trend continues, supply chains could shrink as businesses fold. In this environment, it is more important than ever that buyers and suppliers are well networked within their industry. Malcolm explained, "Suppliers might need to diversify beyond oil and gas, so joining other communities could help to make them visible to buyers in other sectors and regions. Meanwhile, buyers should be taking steps to assess the resilience of their supply chain, identify any weak points and search for backup suppliers in readiness."
Collaborating to face challenges
With these challenges and pressures in mind, industry events that bring buyers and suppliers together, build networks, and share best practice, new technology and learnings will be more important than ever.
Achilles already offers a range of regional events and networks and is working to link communities globally to share the benefits further. Powered by the existing Achilles JQS and FPAL services, Oil and Gas Europe network now connects over 5,000 suppliers and 148 buyers across the UK, Europe and Nordics in one supply chain.
Save 15% with code ENERGY15 when you register for our Aberdeen event Achilles Connect: Oil and Gas Europe to learn more.
Recommended for you

Learning from the past: Enhancing diver safety in challenging environments