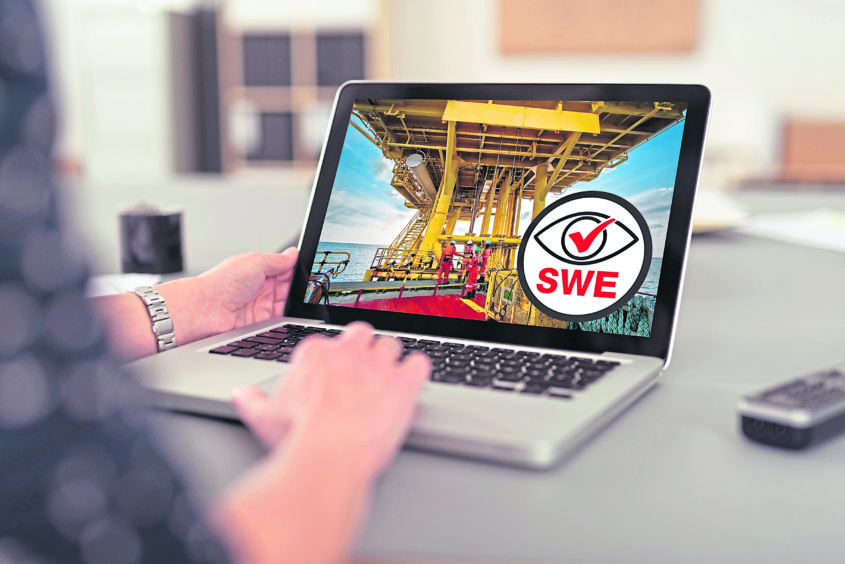 Imagine, for a moment, an industry whose workers can quickly report good and bad practices at work; where the reporting system looks the same wherever they are working; where workers get prompt feedback on what they have reported and the information collected is shared and used to improve the safety performance of participating companies and the industry as a whole.
It's not a pipe dream. Those are the aspirations of Step Change in Safety, which has just launched its new online safety observation card system, known as e-obs.
Over the last few years Step Change in Safety has been working hard to simplify and standardise key elements of the industry's control of work processes with a focus on toolbox talks, dynamic risk assessment and safety observations. In 2016 this led to the introduction of the Safe Working Essentials toolkit.
The development of e-obs is the next step in the evolution of the Safe Working Essentials toolkit. It was designed for the workforce and takes advantage of the digital world in which we now live. Accessible via phones, tablets and computers, e-obs has a sleek and simple-to-use interface that enables users to record safety concerns and highlight examples of good safety practice.
It also addresses one of the workforce's strongest criticisms of existing observation systems: the lack of feedback.
Workers will now be able to receive feedback on their observation cards. Also, for the first time, every installation operator, contracting company and individual will be able to see their respective card data.
Furthermore, it allows Step Change in Safety to conduct industry-wide trending and analysis, enabling tailored responses to industry challenges.
Following the successful launch of the e-obs online observation tool last November, the Safe Working Essentials workgroup ran a series of information sessions in December for everyone interested in adopting the system. More than 50 companies were represented at the sessions, with more planned for 2020.
Step Change in Safety is now looking to further engage with member companies who are considering adopting the e-obs tool.
To allow potential users to trial the system, the safety organisation has created a safe and secure replica of the online tool that lets members navigate the system and input test cards without affecting real data collection.
If you or your company would like to experience a trial run of the e-obs tool, please get in touch with us to register at e-obs@stepchangeinsafety.net
Recommended for you
X

Kawasaki AUV to be put to the test in North Sea