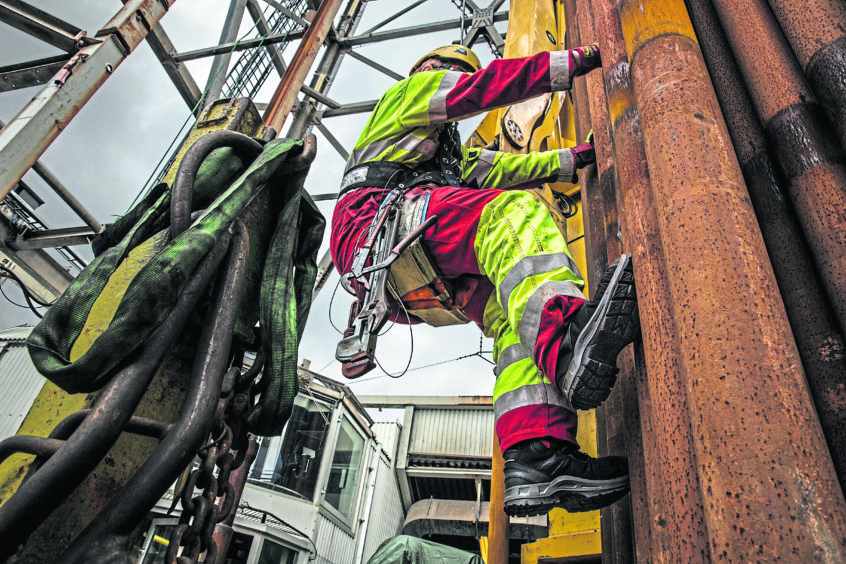 The energy industry changes quickly, and companies often find themselves hard pressed to maintain or even improve worker safety while increasing productivity and sales.
Ensuring workers are protected starts with selecting the right personal protective equipment (PPE) provider.
Finding a partner that can not only navigate workplace dangers but who simplifies the logistics of purchasing the products and equipping workers can make all the difference.
Here are a few things to consider in your search for a PPE provider.
• Robust shipping/delivery capabilities: Getting products to and from certain areas, especially in the energy industry, can pose a significant challenge. A provider should be able to reliably ship PPE products to meet customer needs.
• A broad PPE product offering: Your PPE provider should always have a breadth of products readily available and should keep their offerings up to date as technology and safety standards change. If they can supply a wide range of head-to-toe offerings, they'll minimise the time, money and energy spent searching for solutions.
• Its products meet or exceed safety standards: It's critically important that the solutions provided by your PPE partner meet industry safety standards to help ensure your workers' safety. Standards generally change every three-five years, so look for a PPE partner that consistently updates their offerings with the latest up-to-code, lab-tested and field-proven materials.
• A solutions-first, product-second mindset: If a provider emphasises products over worker safety, it may not be the right fit for you. A good partner strives to be your last line of defence against workplace injuries by forming a close, strategic relationship with your company. They will learn your business inside and out so they can identify safety risks and provide the best PPE equipment to mitigate hazards and keep workers safe and happy.
In the end, a good PPE provider will help reduce, rather than increase, the amount of work your company must do to protect its workforce. The best providers do this by simplifying the entire process and by being a true one-stop shop for all your company's needs.
Red Wing achieves this by working with leading manufacturers to offer a wide range of PPE – from safety boots and coveralls to hard hats, safety glasses, gloves and more.
It's supported by a 110-country network of trusted partners and distribution centres with strategically located distribution hubs in Aberdeen, Scotland, and Stavanger, Norway.
For more information and to check out Red Wing's complete line of head-to-toe PPE solutions, visit redwingeurope.com
Recommended for you

SLB UK staff working '30 hour shifts' to strike this week