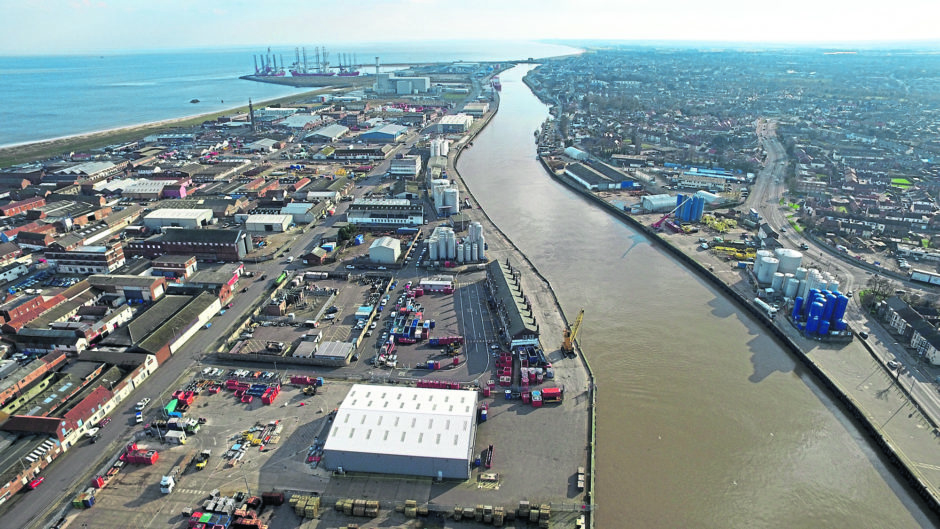 Global integrated materials and logistics management company ASCO has built a strong reputation leading the way for logistics shared service models in the oil and gas sector. With many similarities existing between offshore wind and upstream oil and gas operations, ASCO is now using its capabilities to support supply chain optimisation in the renewables sector. ASCO general manager Southern North Sea (SNS) Alisdair Duncan gave us an insight into how ASCO is drawing upon its 50-plus years' experience in the oil and gas sector to service clients working in the SNS basin, where there is a growing emphasis on renewable energy.
ASCO has come a long way since establishing its SNS operations base in Great Yarmouth in 1984, with a two-berth facility and team of four.
Today we operate eight berths at the port, with a team of 113 and offer a full logistics service in the area through our fully owned plant, storage and warehousing facility as well as operating the largest local transport fleet in the logistics sector.
We have a huge amount of experience in the oil and gas industry.
However, with a lot of "unknowns" across the renewables industry, we are finding companies are unsure of the best methods of working in a new and evolving sector. This is where we are happy to lead the conversations and work in collaboration to ensure success for our clients.
The message we are keen to share with the market is that ASCO has a fully integrated service line currently servicing both the oil and gas and renewables industries.
We made sure we were well positioned to directly transfer our shared service model into the offshore wind sector and I believe that the sharing of offshore supply bases and services is also possible across market segments.
Our service delivery is continually evolving as we digitise and streamline processes to create a safer and more efficient, lean material flow.
We introduced an integrated control tower as the central conduit to control operations so we could maintain complete oversight of our processes across the company, allowing us to deliver a more efficient, full life-cycle offering. Understanding how the key learnings and benefits from these innovations can apply to the renewables industry is essential in supporting the long-term energy transition.
Combining the existing skills and knowledge of the ASCO team with the output from our technology and innovation has created a highly transferable package that can benefit adjacent energy sectors. Given the relative infancy of the renewables industry, this experience is invaluable in solving some of the challenges in creating a streamlined, cost-effective supply chain model for this market.
It is increasingly visible from the number of wind farms operating or being constructed in the area that the SNS is leading the way for the renewables industry. Existing production in the SNS is very much from a mature basin and this refocus on renewables will no doubt significantly extend the lifespan of the existing supply chain.
I believe gas production will continue for 20 years plus, but with a declining profile, therefore this current transition is essential for the basin to survive in the longer term and a collaborative approach to support transition will ensure the SNS continues to thrive.
Recommended for you

OEUK celebrates those 'driving innovation' with its 2023 awards