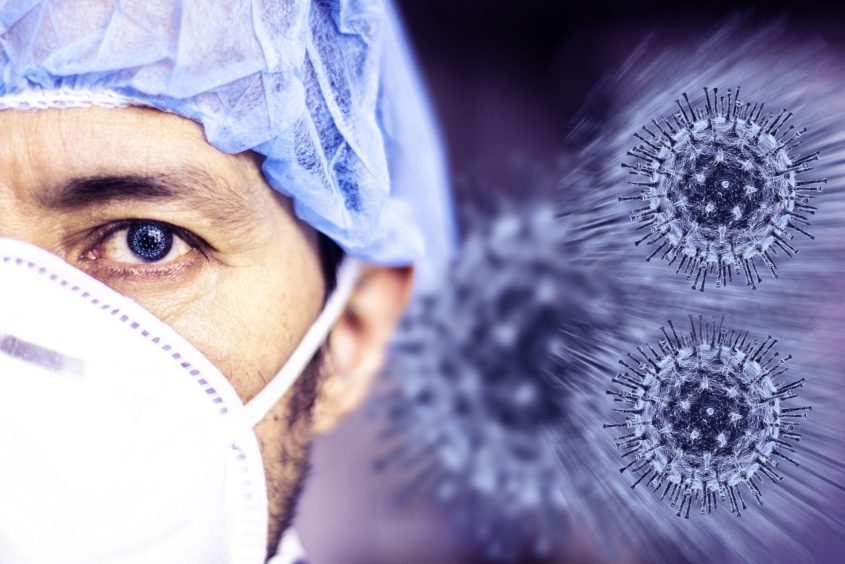 Having assisted clients during previous health challenges such as Ebola, Zika virus, SARS, avian flu and the H1N1 2009 influenza pandemic, global healthcare provider Iqarus has approached Covid-19 using its wide-ranging medical expertise and experience to support its clients with additional services and expert solutions.
Working primarily with the energy industry, Iqarus, an International SOS Company, has been working tirelessly with its clients to protect the health and safety of offshore workers.
The extremely confined nature of offshore installations and vessels and ever-changing mix of staff brings additional challenges to managing the Covid-19 virus in the energy industry, but Iqarus has been applying its experience and expertise to help the sector maintain the highest level of safety for its workers during this time.
In response to the Covid-19 pandemic, Iqarus developed the new Covid-19 Medevac (CMED) service designed to identify and safely receive and medically review offshore workers suspected of Covid-19.
The service ensures that any suspected cases on platforms are assessed for their fitness to travel home after being safely transported onshore by a bespoke helicopter.
Installations and vessels from across the North Sea are now covered by the service from heliport bases in Aberdeen and Norwich.
In addition to the vital CMED service, Iqarus is carrying out hotel and heliport temperature screening, to minimise the risk of coronavirus being further transported offshore as staff rotate.
While Iqarus' clinical staff offshore continue to assist in assuring operational continuity at site, Iqarus clinical staff onshore are focusing on mental health, resilience and wellbeing services
as well as conducting remote screening of employees to assist clients in identifying staff who may fall into vulnerable groups and, thus, should refrain from travelling offshore.
While the government, industry and Iqarus are working hard to keep employees safe, it remains essential that personal health and safety advice is followed as strictly as possible.
Key points to remember:
• Government advice remains that those who develop symptoms of a new persistent cough, or a high temperature (above 37.8C) should self-isolate for 7 days.
• Those who share a household with someone who develops these symptoms should self-isolate for 14 days to ensure they do not develop symptoms themselves.
• People who are asymptomatic are advised to follow social distancing measures to minimise the spread of Covid-19.
• This advice also applies to those mobilising to offshore installations.
• If there are any concerns as to whether a particular individual should mobilise offshore, these should be discussed with your medical advisor and recommendations will be made on a case-by-case basis.
By Dr Stuart Scott, medical director at Iqarus
For anyone interested in finding out more about Iqarus' services, please contact Claire Westbrook-Keir
For more information on protecting your organisation: