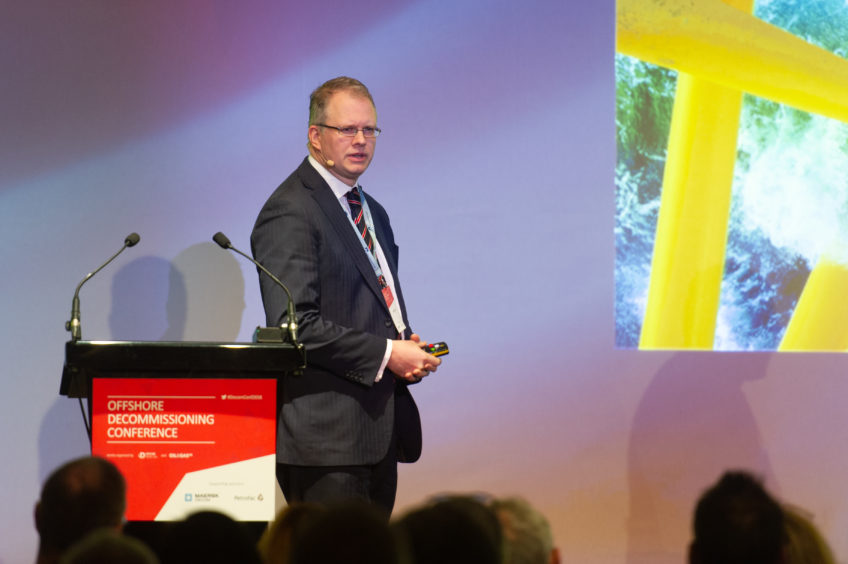 Despite the uncertainties raging around us, as an industry and as individuals we have adapted quickly to the challenges of lockdown. The return to normal may prove a longer, challenging but potentially rewarding path, believes Jon Clark, EY EMEIA Oil & Gas strategy and transactions leader.
While adapting to the daily demands of Covid-19, business leaders are wondering what our industry will look like once the lockdown is lifted. Most would agree there will be a recovery, but few believe it will mean a return to how things were before Covid-19. Life will be different, but how?
People, technology and infrastructure are all going to play an important part in the future shape of our industry.
Oil and gas is a capital-intensive sector. But those people who expect capital spending to resume where it left off are unlikely to be proved right. An estimated $100bn of global capital investment across the sector is believed to have been cancelled or paused in 2020 due to Covid-19 and falling oil prices.
The trend of integrated producers rebalancing their investments towards downstream customers and broader energy activities is likely to accelerate.
The resultant overcapacity in many parts of the supply chain comes at time when liquidity is scarce.
But it's not all doom and gloom. There will be opportunities for those who can adapt and apply their capabilities. The last few weeks have demonstrated the ability of businesses and individuals to adapt to unprecedented change.
Necessity made us rapidly embrace new technologies and work patterns against the backdrop of a changing society. Less travel and consumption is having visible environmental benefits.
Coming out of lockdown, it would be reasonable to expect some of these changes to stick – they also demonstrate the need for a new perspective.
Infrastructure spending
A notable feature of the UK's response to Covid-19 has been the government's willingness to intervene and the scale of that commitment. We expect some of this hands-on approach to persist into the recovery period.
Infrastructure spending is likely to be a key area of focus for stimulating demand and getting the country back to work.
While the oil and gas sector is unlikely to be the first priority, some relevant areas, such as low-carbon energy, are likely to be important opportunities. This could sit well with the energy transition agenda facing our sector.
It may well be time for acceleration. One feature of the crisis is the way decisions that previously would have taken months were made much more rapidly. Collaboration and creativity have flourished.
Two notable examples from outside our sector are Formula One racing teams helping to make ventilators and a global drinks company quickly teaming up with a soap manufacturer to make alcohol-based hand sanitiser.
Radical technologies
Ambitious and previously impractical new technologies may find their time has come. While the North Sea has a deserved reputation as a proving ground for innovation, the current environment has intensified the need to move away from the "let's do what worked before" mindset.
Safety and reliability will remain paramount, but the opportunity for technology to make a difference in, and beyond, the sector is immense.
As well as greater technological penetration of the present, deployment of new concepts will shape the future.
Low oil prices could be a driver. There is more economic rationale in maintaining the status quo at $60 a barrel, whereas at $20 a barrel, repurposing existing infrastructure may be more attractive.
The need to act while infrastructure is still serviceable may also concentrate minds and resources in assessing the opportunities presented by carbon capture and storage or the hydrogen value chain, possibly powered by electricity from offshore wind farms.
People first
The oil and gas sector is a major component of the UK's economy, employing thousands of well-qualified people, all of whom can make a real difference to our economy's recovery. However, there is no escaping the financial challenges faced in the short term.
We are all going to remember where we were when coronavirus struck, and those companies who cut costs too fast and too deep may find themselves without the talent they need to support recovery and adapt to new realties.
Those that focus on looking after their people in the short term will be better positioned to succeed in a world where greater intellectual capital will be required to unlock more limited financial capital.
EY teams have a range of materials to help companies plan their response to Covid-19. Visit the dedicated EY web page for UK details on the EY framework for business response and further insights.
Recommended for you
X

WATCH: North Sea divers clap for carers as they prepare for a month in saturation