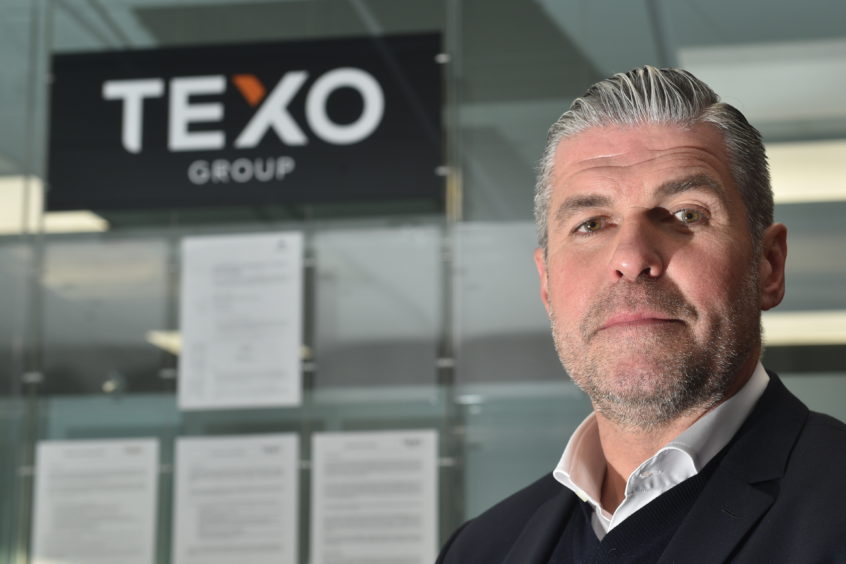 Despite severe challenges in the oil and gas sector and problems caused by the global pandemic, the team at Texo Group has continued to meet client demand in a range of sectors.
With careful planning and continued support and monitoring from Texo Group's HSEQ team, the group of companies has delivered a vast array of projects over the past five months.
Texo Group recently designed, built and installed a platform interface for a client's jack up rig. The scope included stair tower, rig access bridge and platform gangway, including all the piping and E&I interface work.
Texo Engineering led the design while parts were made and put together at Texo Fabrication in Blyth and Dundee.
Texo Engineering teams are currently performing the onsite installation and trial fitting of the project prior to the jack up departure to location in Humberside, where full installation will be completed.
Texo Fabrication recently celebrated the delivery and installation of two new overhead cranes. This required major alterations to the building which were all carried out with meticulous planning and minimal disruption to production activities. These works were undertaken alongside major ongoing works on the Orbital O2 tidal turbine, the largest in the world.
Further, Texo Fabrication has successfully completed the process for an accreditation to meet the pressure equipment directive with DNV GL. This allowed Texo to gain compliance to fabricate high-pressure pipework.
Another accreditation with Lloyd's Register ensures fabricated structural steel sections are able to be CE marked, which demonstrates products conform to relevant standards on health, safety and environmental standards.
Texo DSI also recently celebrated a "world first" – an unmanned survey of an FPSO cargo tank offshore. An audit of the process has led to the class accreditation award of the remote inspection technique service using UAVs.
The introduction of this technology-driven service saved the client thousands of man hours and negated the need for personnel to work at height and in confined spaces.
Texo Accommodation's construction teams have found themselves in locations across the country, from airports, docks and construction sites installing modular buildings to enable companies to continue safe operations.
Its building support services unit has also been busy converting, upgrading and maintaining areas such as classrooms, offices and nursing homes. Some of these were urgent situations caused by recent storms and flooding. These jobs required deployment of all in-house trade services disciplines, including plumbing, electrical, painting, plastering and roofing for a one-stop-shop delivery.
The division's marine modular and offshore services have had to find "the new norm". The workshop and warehousing facilities in Westhill, Dundee and Blyth have been reworked to maximise safety for all employees and essential visitors. These have enabled numerous module new builds and upgrades alongside equipment and material movements for asset upgrades and new build projects in the North Sea, Norway and China.
Chris Smith, managing director of Texo Group, said: "I have always been proud of our team, but what they have achieved in recent months is worth celebrating. We have adapted to remain safe and still deliver a broad mix of client requirements, which in itself has allowed us to continue expanding our portfolio and track record across all things Texo."