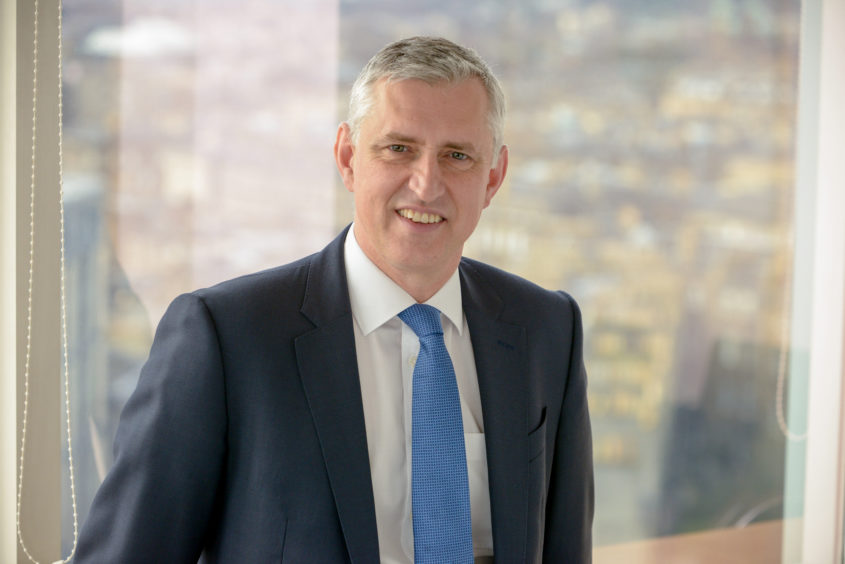 People questioning the oil and gas industry's sustainability is not a new phenomenon. Far from it. For years oil companies, governments, investors and other stakeholders have questioned the sustainability of the industry and the need to address environmental, social and governance issues (ESG).
The environmental risk presented by the oil and gas industry is widely recognised and for decades oil companies and the supply chain have taken huge leaps forward to mitigate the environmental and climate impact.
Corporate social responsibility has meant that the oil industry also contributed to local projects in many jurisdictions, whether by supporting education, arts, culture or clearing landmines in former war torn countries. Governance focused on diverse businesses with better gender and race equality.
As for climate change, the direction has significantly shifted to the extraction of hydrocarbons in the least polluting way, with a focus on net zero and aligning energy transition strategies to the 2015 Paris Agreement.
Before Covid-19 struck, Total, Chevron, BP and Shell and others were already investing in solar, wind, hydrogen and battery storage. Net zero and the energy transition were part of a strategic imperative for oil companies as well as their funders, governments and industry bodies.
It is no coincidence that oil companies have been aligning themselves with the 2015 Paris Agreement, given that some lenders went public and said and they would stop financing major oil and gas producers without a Paris-aligned transition plan by 2021.
The bounce back in oil prices following the 2014-17 downturn gave large producers, and consequently the supply chain, the ability to transition their businesses. At the same time, the whole supply chain had played its part in the development of offshore wind, offshore electrification and decarbonising technologies. These leaps forward are something the industry should rightly be proud of.
But then came Covid-19. The initial impact was dramatic and immediate: the collapse in the oil price, redundancies, mothballing of projects and deferral of spend. The implications for the global economy of Covid-19 will be felt for many years and decades to come.
Against this backdrop, how will the oilfield service sector and oil and gas exploration and production companies sustain their businesses and what can we expect as the dust settles?
1. Cash remains king: Many hard decisions were taken by a great many companies early in lock-down and involved a deferral of expenditure and also some redundancies. Some cut deep to sustain their core businesses. They will need time just to recover for that, never mind thinking about diversifying into new areas.
2. Covid-19 will not be the last "black swan" event: once we get through this, there will be other major catastrophes. This could be cyber-attacks, political issues or climate risks. If any lesson is to come out of Covid, then it should be to prepare for such occurrences and build risk factors into business plans.
3. Technology: Covid-19 crisis has forced leaders to reprioritise remote working and use of digital technologies. There have been challenges to this, including breaches of data security.
4. Clients will continue to demand that the supply chain embraces their net-zero aims: clients want to be carbon neutral companies, with some of these larger organisations looking to do this in as little as 10 to 15 years. They also want to have a carbon neutral footprint and this means that the whole of their supply chain must follow their lead. With future invitations to tender, the suppliers may have to provide detailed analysis of their net carbon priorities and how they will achieve their aims.
5. Stakeholder engagement: how companies have dealt with their employees and contractors during this period of turmoil has perhaps been one of the most challenging areas for leaders. Has the company behaved responsibly towards all its employees? Those who have taken a long term outlook for their businesses are still likely to do better in the long run.
6. Finance and energy transition: the oil sector is not without its challenges in relation to obtaining either debt or equity finance. Some areas are now completely closed off, such as oil sands exploration and arctic drilling. What is becoming increasingly clear is that borrowers should have a strong ESG plan, if they want to attract lenders. There is also an increased focus on "green loans" and "sustainability linked loans". For example, sustainability linked loans incentivise borrowers against sustainability performance targets. These businesses include a focus on renewable energy and also energy efficiency.
Before Covid-19, we would have been looking forward to ONS 2020 this month and our Norwegian colleagues were busy over the summer months with Aker Solutions' subsidiaries, Aker Carbon Capture and Aker Offshore Wind admitted to the Oslo Stock Exchange Merkur Market. Even in times of Covid, and with so many challenges ahead, there is still an appetite to invest, as change and challenges will also bring opportunities.
For more information, contact david.mcewing@addleshawgoddard.com
Recommended for you

EU agrees to set $60 price cap level for Russian oil exports