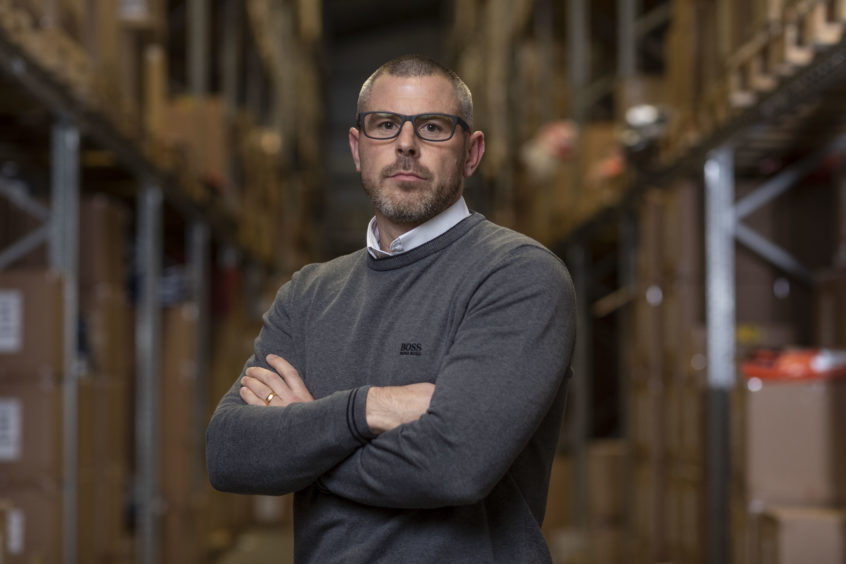 The Covid-19 pandemic has put PPE "higher on anyone's list than ever before", according to the European boss at Red Wing, driving home the importance of a reliable supplier.
The demand surge of recent months has required the market leader in Personal Protective Equipment to "pull together" to overcome its own challenges and those faced by customers.
Working across 110 countries globally, that has meant strengthening existing supply lines and vetting new ones, all while protecting Red Wing's workforce and ensuring product quality is a constant.
"We would rather supply nothing than something that is sub-standard", said Red Wing Europe managing director Jon Bodicoat.
"We all want to get our people into work safely, working in a good environment and getting them home safe to their families.
"That's a bit of a responsibility on us as a PPE supplier."
Putting the safety of its own people and those of its customers has "been at the top" throughout, even before profits and income, according to Bodicoat.
Recent months have brought new opportunities for Red Wing as more firms seek a supplier for PPE, however servicing the core group of existing customers has always come first, even if that has meant needing to temporarily turn new ones away.
"I think customers – all of us – want to feel like having a long-term partnership counts for something.
"So even potential new customers at the time that we've said 'we just can't service you at the moment' have respected that. I think that's put us in good stead for when we've had the chance to speak to them again, which we have done.
"They see that if you're working with us, you'll be supplied the quality product that you want, how you want, when you want."
Meeting the spike has required "pulling on partnerships" in the dozens of countries worldwide that Red Wing delivers to from its four global hubs of Aberdeen, Houston, Dubai and Stavanger.
The Minnesota, US, -founded firm has also added new distribution partners, although remains selective, ensuring each one meets their core values so customers get "the same experience, level of service and quality wherever they're receiving their product from globally".
That continues to be crucial as they plan to roll out new products over coming months, from new footwear for warehousing to a new offshore PPE line for female workers.
Also important is the fact that, by its own admission, Red Wing is not, and does not aim to be, the cheapest option.
PPE provision is one of those areas where quality comes first and now, amid the virus, the world has come to see it as more than just the "box-ticking exercise" it was previously viewed as by some.
Bodicoat added: "The oil industry is a safe industry, the onus on safety is huge and quite rightly so.
"PPE, in theory, should be the last line of defence.
"I don't know how you can put a price on someone's safety.
"I think people are seeing PPE in a different light now – how is this going to keep me safe? They want to make sure they're working with a company that's going to offer the best product."
Recommended for you

'Lunacy' of industry's fail-fix approach to fire safety under the spotlight