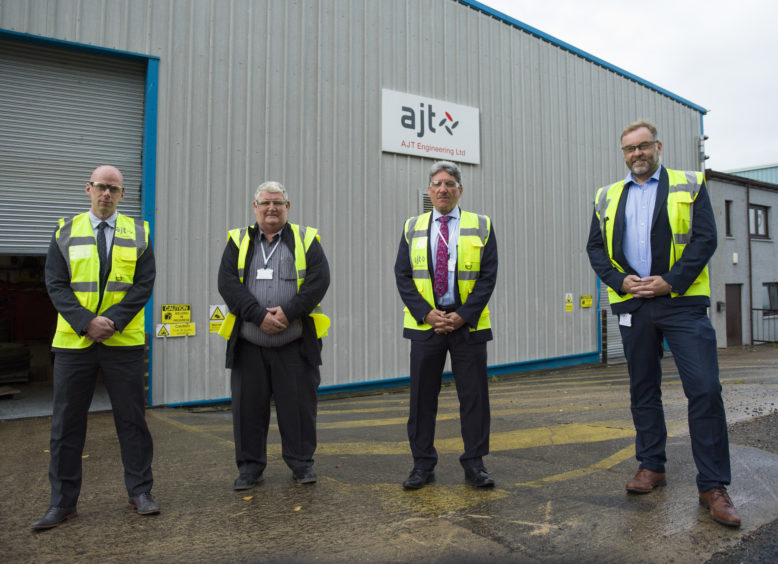 AJT Engineering Limited, a company with over 70 years' experience as a trusted, premier provider of multi-disciplined engineering services, is delighted to announce the appointment of Andy Dornan as its Business Development Manager. Andy has held a number of key relationship positions since retiring as a professional footballer which included a spell at Aberdeen Football Club.
AJT Engineering was incorporated in 1948 and in 2019 reported record turnover as it looks to build on recent investment in its underlying infrastructure, significant contract wins and successful diversification initiatives.
AJT Engineering offers general engineering services, including assembly and testing, machining and specialised welding. In recent years AJT Engineering has successfully diversified its offering by establishing its Site Services division, offering a full range of services from project management, design & fabrication of bespoke gates, screens, structures and pipework to mechanical overhaul of hydro power stations across the UK.
In recent months the company has opened a dedicated fabrication offering which has also seen the appointment of Dave Milne (formerly of Rotech Fabrication) into the role of Business Development for Fabrication and the implementation of PED and BS EN 1090 to widen its technical coverage to the industry. In 2018 AJT acquired Black Gold Oil Tools, a downhole tools specialist, offering API and Grant Prideco threading options and general machining services, which now operates as a division of AJT Engineering Limited's operations.
On his appointment Andy commented "I am thrilled to be joining AJT Engineering. The company has a great reputation for its ability to develop and deliver engineering solutions. I am looking forward to playing my part in further developing our offering to both new and existing customers and I know that my industry knowledge will be of benefit. AJT Engineering service many industries and it is exciting for us all to be focussed on the growth of the company. In addition to all this I believe the development of the new fabrication division will be particularly rewarding."
AJT Engineering's Managing Director, Dave Scalley added "Although this is a challenging time for all it is also one of great opportunity. We are delighted that both Andy and Dave have joined the team, a team we are continually looking to strengthen and develop. We are excited about what the future holds and we look forward to working with many companies.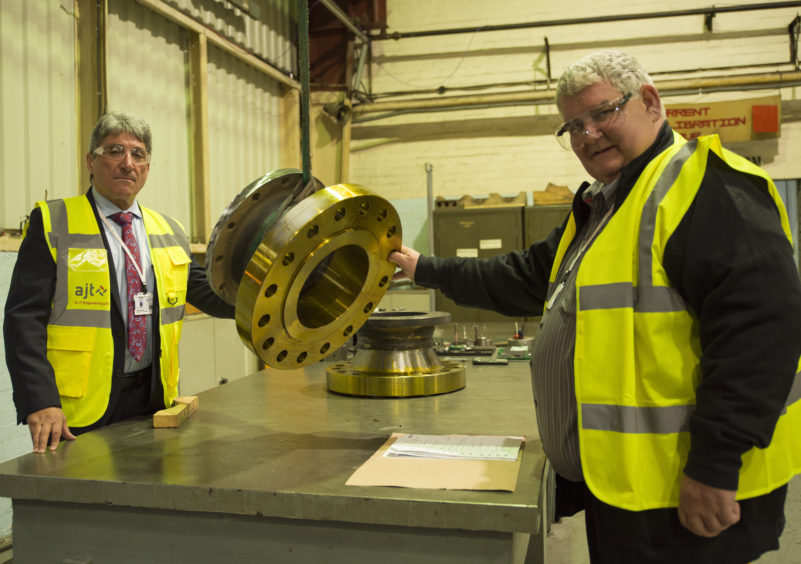 From left to right Andy Dornan (Business Development Manager), and David Milne (Business Development for Fabrication)
Across the group in 2019 and 2020 there have been significant contract wins and framework agreements for multi million-pound projects however none of this would have been possible without the dedicated and highly technical teams across all of our facilities providing customers with unwavering confidence. The company has a challenging but achievable growth strategy and we expect Andy to drive this using his experience in the engineering sector."
In Aberdeen, AJT Engineering has three fully functional premises in Tullos and Altens as well as two additional locations in East Kilbride (British Heat Treatments) and Port Glasgow (British Metal Treatments). The headcount across AJT Engineering is 160.
Recommended for you

Worley appoints new vice president in Aberdeen