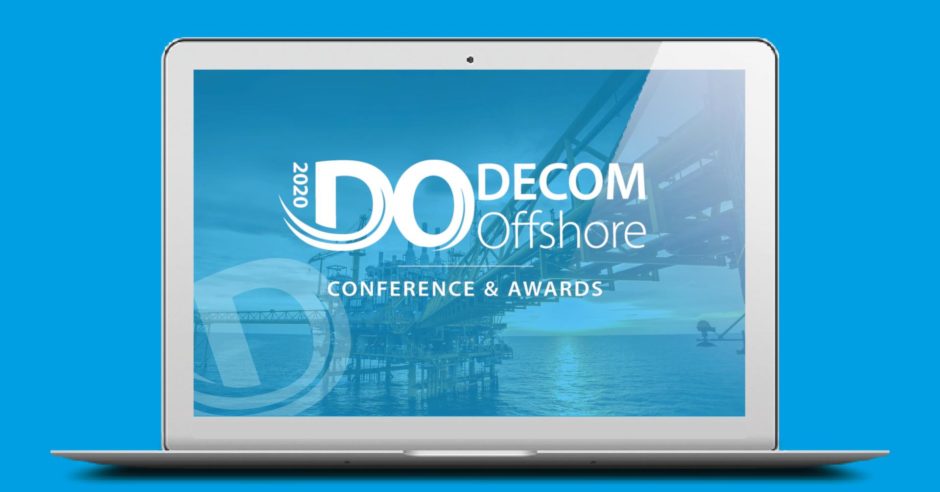 In common with some other industry events, we took the decision to keep Decom Offshore in the calendar. Despite the difficulties wrought by the global pandemic, decommissioning has been in the headlines a number of times over the past six months. Decommissioning of offshore assets is inevitable and seismic market shifts as we've all recently encountered serve as a catalyst for further conversation around the timing and approach.
It was against this background and Holyrood's announcement of a £62 million Energy Transition Fund that we chose to forge ahead with a "Back to Work" theme running across the event. As our keynote speaker Scottish Energy Minister Paul Wheelhouse noted, all our delegates, exhibitors and contributors have been affected by the pandemic in one way or another, so it was hugely heartening to have so many individuals and their companies involved – and keen to share their valuable knowledge and ideas.
Decom Offshore is a fixture in the calendar for a very good reason. Decommissioning continues to be an evolving sector and a key objective of Decom North Sea is to facilitate the discussion around innovation, whether that's technological or methodological. This year was no exception and in case you missed the event, here are a couple of highlights from our agenda.
HSE
Critical to the ongoing success of the UK decom sector – and our ability to export our expertise – is the highest of HSE standards. Our agenda saw both Step Change in Safety and Shell call for standardised safe systems of work to ensure this, particularly across onshore decommissioning. The entire energy industry is built upon ever-improving safety standards, with the North Sea becoming a driving force for offshore HSE excellence and we were delighted to facilitate such expert conversation around this fundamental topic.
Cross-Sector, New Sectors
Decom North Sea has long recognised the wisdom in learning lessons from other sectors, but this year we heard from an organisation which is literally "out there". As a part of our Collaboration session, the European Space Agency introduced the idea of applying space technology to decommissioning, inviting competitive tenders to investigate the technical feasibility and economic viability of this idea. With funding available for successful tenders, this was an exciting challenge to be able to offer our delegates and we're looking forward to hearing the results of the tender process in due course.
I mentioned the energy transition above, and the role that our sector will play in this cannot be underestimated. The theme ran throughout much of the conference, from early reference to the Energy Transition Fund, to the potential decommissioning of wind turbines. However, it was approached directly in the final session of the event, which addressed the opportunities for decommissioning activity within the transition to a net zero culture.
These topics represent just a small proportion of our two-day agenda, with a vast range of subjects presented and debated across the course of the conference, as well as the launch of our latest Waste Management Guidelines, in conjunction with D3. Throughout the event, however, there was one constant theme: despite the challenges of 2020, these are exciting times for the UK decommissioning sector. The opportunities continue to grow – for technological innovation, new approaches, export of skills and ever-widening markets. We're proud to have created the forum for such exciting conversation around all these topics and look forward to our next events in early 2021.
Recommended for you

North Sea decom players celebrated at OEUK awards