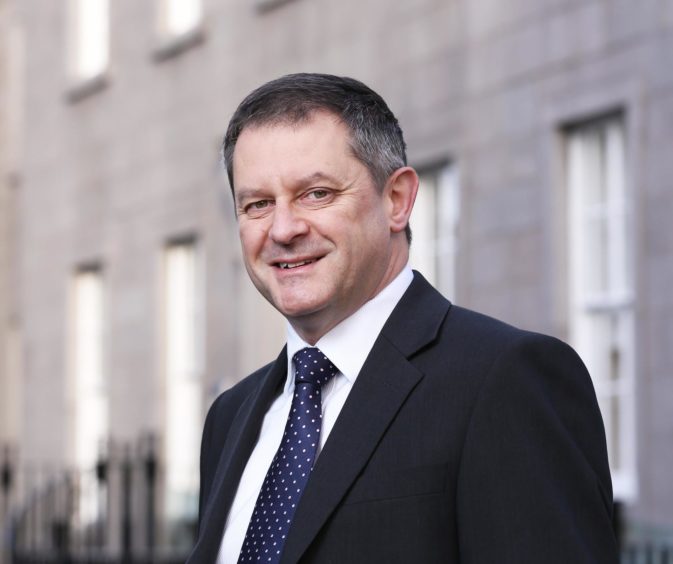 The world's eyes will be on Scotland in November when global leaders are set to meet in Glasgow for the COP26 summit, a year later than originally planned.
With the aim of accelerating action towards the goals of the Paris Agreement and the UN Framework Convention on Climate Change, momentum is building with recent additional policy commitments from both the Scottish and UK governments. But more action is needed to wrestle with the challenge of maintaining secure homegrown energy and decarbonising at the rate required to make a dent in the Paris target.
It is impossible to consider energy sources in isolation. The pace of change and rising demand requires secure hydrocarbons and a faster rate of decarbonised assets. It requires the rapid scaling of wind and grid infrastructure and increased investment in emerging technical solutions around hydrogen and carbon capture and storage.
We are proud to have 15-year history enabling energy production across oil and gas and renewables. As architects of integrated energy, our team is advising governments, regulators and industries to deliver more rapid net zero progress. In this ever-changing world, we remain constant and committed, bringing an independent and responsible approach to those challenges and adding value through expertise that spans sectors and breaks down supply chain barriers.
For evolving North Sea hydrocarbon producers, the focus on emissions is moving up the agenda as more transparency around reporting and impacts is called for. We have made strategic investments and increased our expertise in this area as a secure and sustainable energy supply requires integrated sources and that means continuing to maximise economic recovery.  Taking an unbiased and data driven approach to emissions abatement can only help progress.
Our recent report for the Scottish Government on the scale of the opportunity to develop green hydrogen from offshore wind informed December's Hydrogen Policy Statement and Climate Change Plan Update. The detailed analysis demonstrates the economic and clean energy benefits and also articulates the supply chain and infrastructure gaps that need to be addressed over the coming years to reap the benefits in the 2030s.
Not only is there the potential to unlock a huge clean power generation resource and create a clean fuel for industry and households, but also develop a valuable export commodity, utilising and repurposing offshore pipelines from the 90s. This will create high value jobs and require the development of apprenticeships and reskilling of oil and gas workers to support new developments.
A supply chain survey and database of Scottish companies active in the green hydrogen sector was created and three scenarios were modelled looking at both demand and levelised cost of production. Collectively, it supports a long-term outlook of price competitiveness by 2032 and the potential to create high value jobs to enable production over the next decade.
A decade of serious action is now required to realise this potential. The Scottish supply chain is well placed to support developments, but there are gaps in the design, manufacture and maintenance of hydrogen production and storage. The Scottish Government's commitment of £100 million to hydrogen technologies will be a welcome catalyst.  It is important that lessons are learned from the turbine industry so that the manufacture of larger components can be retained and that re-skilling opportunities for oil and gas workers are prioritised. This is something we have championed for many years, giving our diverse team increasing opportunities to work across the spectrum of energy challenges and continuing to take on around 20 graduates each year, who always bring a fresh perspective.
These issues are of global significance and Scotland has the opportunity to lead progress. We chose to launch in Boston in 2020 as there is an appetite for change at state level, with increasing plans to roll out offshore wind on a grand scale. We are working on behalf of the Massachusetts Clean Energy Center (MassCEC) to deliver an offshore wind supply chain assessment and gap analysis.
With much of the offshore wind facilities currently manufactured and produced overseas, MassCEC is supporting efforts to develop a robust local supply chain that can manufacture and produce turbine components and associated equipment at a scale necessary to serve planned and anticipated offshore wind projects. There are undoubtedly important lessons to be learned from our more mature UK sector.
Recommended for you

It's August – Conspiracy theory time