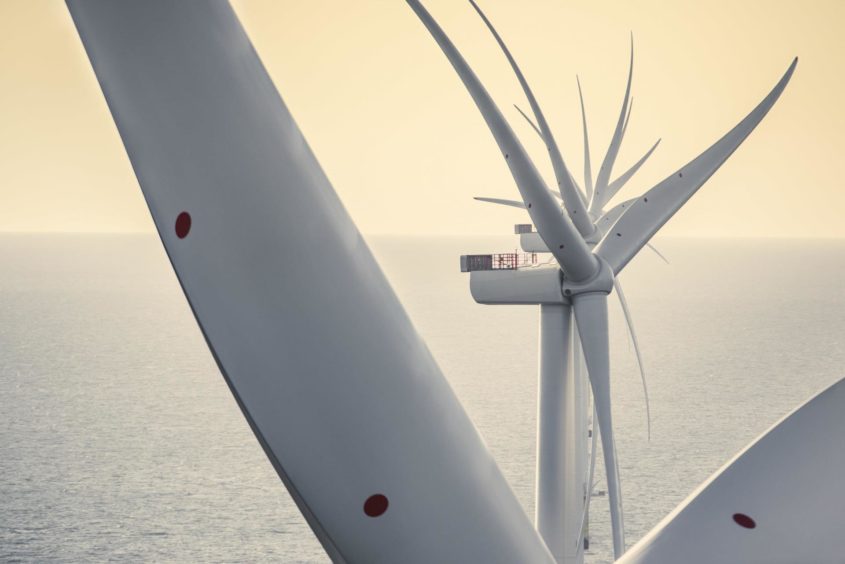 This November, the world's heads of state, climate experts and campaigners are expected to come together in Glasgow for the COP26 summit to discuss action to accelerate towards the goals of the Paris Agreement. Hosted by the UK this latest United Nations Climate Change conference will be a pivotal moment in history and comes at a time when the world faces the twin existential crises of climate change and the coronavirus pandemic.
Putting the world on a pathway to achieving net zero carbon emissions by 2050 is the main aim of the crucial round of United Nations climate change talks. If successful in achieving that aim, this decisive conference will see the actions we need to take, agreed here in Scotland, to increase global action to prevent temperature increases of more than 1.5 degrees centigrade.
That's why the FTSE-listed SSE plc and its group of low carbon businesses including SSE Renewables is a Principal Partner of the UK Government for COP26. Because, while we believe strong political leadership and international ambition will set the course, it is businesses like ours that will provide a key role in delivering the solutions and infrastructure to rapidly decarbonise and deliver economic recovery for the long term.
Our commitment to being a business that is a driving force for decarbonisation is what inspires our company purpose: to provide energy needed today while building a better world of energy for tomorrow.
Our twin focus of practicality and inspiration is a strategy that has seen us through more than 70 years. From our inception seven decades ago when we first harnessed the waters of the Highlands to generate low carbon electricity, through to today when we are developing and building the UK's next generation of zero carbon offshore wind farms, some in Scottish waters, we are continuing to harness our abundant natural resources to power the zero-carbon transition.
As the leading developer, generator and operator of renewable electricity across the UK and Ireland, responding to the challenge of climate change is core to SSE Renewables' business strategy. We're committed to playing a crucial role in helping meet the UN's Clean Energy Sustainable Development Goal – and we'll help achieve this target by developing and building more renewable energy projects to deliver renewable energy output of 30TWh a year by 2030.
We're already putting our money where our mouth is and we're well on track to meet that goal. Since the start of 2020 SSE Renewables has begun construction on three crucial offshore and onshore wind projects here in Scotland with a combined investment total of £3.5 billion; these include Seagreen, our joint venture with Total, located 27km off the coast of Angus which will be the nation's largest and deepest offshore wind farm when complete, as well as our onshore wind farms Viking in Shetland and Gordonbush Extension near Sutherland.
Once operational these Scottish projects will provide clean power for more than half the homes in Scotland. And importantly, these low carbon projects are powering a green, economic recovery right now through their support of more than 1,000 high value green jobs in Scotland, including direct, contractor and supply chain roles.
We will use our position this year as a partner for COP26 to continue to promote a green recovery as a core strategy to underpin efforts to tackle climate change. For Scotland's part, we'll step up and help meet the country's target of reaching net zero by 2045 and its ambition to power every home in the country by clean, green renewable power. Because we share these ambitions and passionately believe renewables can contribute to at least 50% of Scotland's energy needs by 2030 – as set out in the Scottish Government's recent Climate Change Plan update.
As we set out on this year's road to COP26, let's commit to working together – governments, businesses and society – to deliver a net zero future with a green recovery at its core, and binding us to face down the crises of climate change and coronavirus in a way that is just, resilient and both socially and economically responsible.
In doing so we can build on Glasgow's always-proud global outlook to light a new beacon of hope for climate action from COP26 that will shine brightly from Scotland and around the world for generations to come.

Recommended for you

SSE aims to double size of wind farm