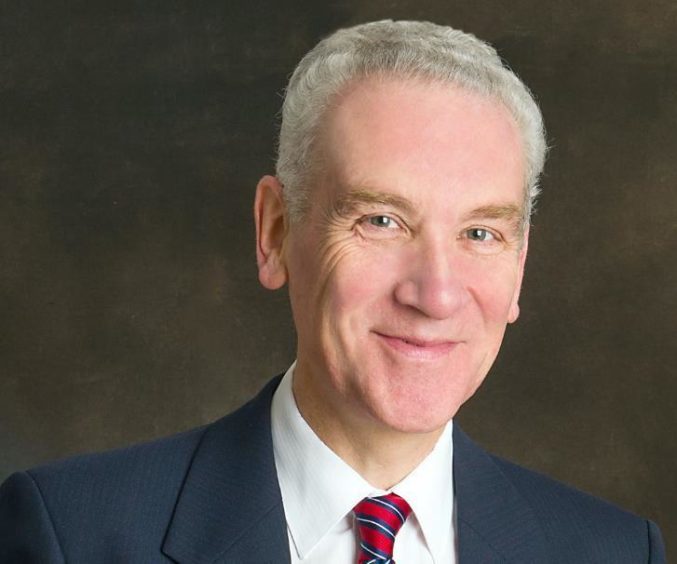 Wall Street analysts are calling the prospects for hydrogen, and particularly "green" hydrogen, a once-in-a-generation opportunity – and Scotland is in a strong position to take advantage of this resource.
In recent weeks, hydrogen utilisation has ramped up across the country, including the Scottish Power and Global Energy Group agreement to study the feasibility of deploying green hydrogen at the Port of Nigg.
Holyrood has recognised hydrogen's potential, with Scotland being the first of the four UK nations to set out a hydrogen specific strategy. With a vision to become a leading hydrogen nation, the Scottish government has committed £100 million over the next five years to the sector, implemented through the Hydrogen Action Plan which is due for publication later this year.
As the hydrogen champion for Aberdeen, it gives me great pride to share the progress that the city is making. Hydrogen will be important to the north east and our hydrogen economy is already taking shape.
Aberdeen has the only two refuelling stations in Scotland that offer both 350 and 750 bar hydrogen to the public. The fuelling stations contain electrolysers which make clean hydrogen from water, to power our fleet of fuel-cell buses and cars. We added to this fleet in October, with the unveiling of fifteen of the world's first hydrogen double-decker buses for use in the city. Hydrogen assisted bicycles are expected to be on our roads soon.
We are also utilising solid-oxide fuel cells, currently the largest fuel cell installation in the UK, to power and heat the TECA conference facility and associated hotels. These fuel cells consume hydrogen produced from steam-methane reformed (SMR) biomethane. The biomethane is produced in an on-site anaerobic digester.
The solid-oxide fuel cells are resistant to the carbon monoxide produced in the SMR reaction, which would otherwise poison proton-exchange-membrane fuel cells which are primarily used within vehicles. The TECA complex is powered by three solid oxide fuel cells, each producing around 440kW of electricity and 460kW of heat.
We recognise that there needs to be an upskilling of the local workforce to maintain these new hydrogen systems.
North East Scotland College is training up the next generation of technicians who are learning about fuel cell vehicles and refuelling stations, and how to maintain them. In January, the University of Aberdeen launched the UK's first postgraduate MSc degree programme in energy transition systems and technologies. The Robert Gordon University offers an MBA course in sustainability and energy transition. We are looking forward to our AREG webinar this month which will focus on the opportunities for transferrable skills within the energy transition.
Aberdeen is already taking significant steps to capitalise on hydrogen, from infrastructure, to transport and skills, and I look forward to seeing the city continue to take a leading position within this market and secure more projects which will set the pace for future generations.
Councillor Philip Bell is a director of Aberdeen Renewable Energy Group (AREG) and Aberdeen City Council's hydrogen spokesman.
Recommended for you

AREG becomes latest group to move into Aberdeen's ETZ