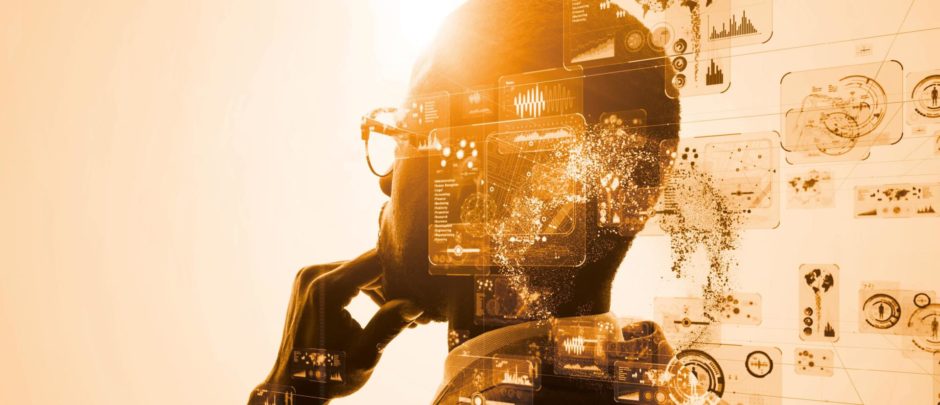 Industry 4.0 is here but as oil and gas makes the transition to new technology, box-ticking for training just will not cut it, according to Add Energy.
"The failure of the past 30 years has been a lack of investment in the human element of the technology, not the technology itself", said Mike Meen, learning delivery lead at the engineering consultancy, who has spent almost four decades in the industry.
"What you find now is you're getting all of these organisations selling technology against a background of that failure."
There is a "huge void" in what Meen refers to as the data trust gap for the sector, so "no wonder people are not willing to invest".
Companies need to be convinced of the benefits of this fourth industrial revolution, and ensuring their people are trained – and competent – will be a key part of overcoming the psychological hurdle.
A lot of the "so-called advanced technology" has been around for long enough, said Meen, recalling a sophisticated asset in the 1990s being tooled-up for predictive maintenance.
The operator "spent all the money and all the budget" but didn't train individuals to properly use the tech or have the budget to maintain or upgrade it, he said.
Another example is digital twinning – "A fabulous concept, Star Trek! We can see all these pieces of equipment," he said.
"At this moment in time people can't update 2D drawings, so how on earth are they going to be able to update and track a three-dimensional model?
"You're going through this whole cycle again and again and expecting a different result, when, in fact, what you should be doing is the supporting package.
"The reason (companies) don't put the supporting package in place is because they know they're going to price themselves out of the market."
This human factor "failure", then, is perhaps part of the reason oil and gas is more reluctant than other sectors to look into new ways of working.
A 2019 survey by German engineering consultancy Bosch Rexroth found 56% of respondents had little or no knowledge of Industry 4.0 and 48% had no strategy to deal with it.
For oil and gas, it is "far worse", according to Ahsan Jawad, completing his Doctor of Business Administration with Add, one of the many students the firm takes under its wing.
He said: "You have people in the oil and gas industry who have been doing something for decades and doing an excellent job, making money. The oil and gas industry is predominantly influenced by the old systems and the mindset that things will last, which led to the creation of the 'innovation chasm'. Change is the only constant and resilience is what matters.
"But the landscape has changed just now. It is a delicate act to achieve operational excellence while maintaining a balanced equation for cost-productivity-risk. Innovative digital solutions may enable oil and gas companies strike that delicate balance.
"The psychological factor is 'if I am doing something and it is working okay, why should I change?' The thing is, though, why not do it more effectively and efficiently?"
These technologies can indeed boost safety and efficiency, and the requirement for change is stark: OPITO and Robert Gordon University predicted in 2018 that the sector would need to 10,000 new recruits in technology and innovation roles that don't currently exist, by 2035.
As that wave of change comes, it is crucial that workers are properly trained, said Meen, also chair of the Step Change in Safety competence workgroup, who is "absolutely fed up with what we call training matrixes, which is a box-ticking exercise".
He said: "There are courses out there right now where you go on the course and at the end of it there's no verification of any learning at all. You just attend and get a tick in the box saying 'competent'.
"There is a genuine push back in the industry to say, 'no, that's not good enough'."
During his career, Meen helped develop the "Connected Competence" initiative for an international EPC, standardising training for the main "trades", used by several contractors in partnership with the ECITB. Step Change is working on similar projects to standardise broader fields.
For Add Energy specifically, its role is in offering a tailored training approach for firms to get to grips with Industry 4.0.
Meen said: "Some customers take a very standard approach and don't always give learning and development the attention it requires to determine suitable and effective learning programmes.
"Are we interested in that? Probably not.
"Where we fit in is to tailor it to the target organisation. And, actually, when you think about it, that is what a customer is going to pay for."
More information can be found at https://addenergy.no/
Recommended for you

RelyOn Nutec adds MIST Online to its digital portfolio