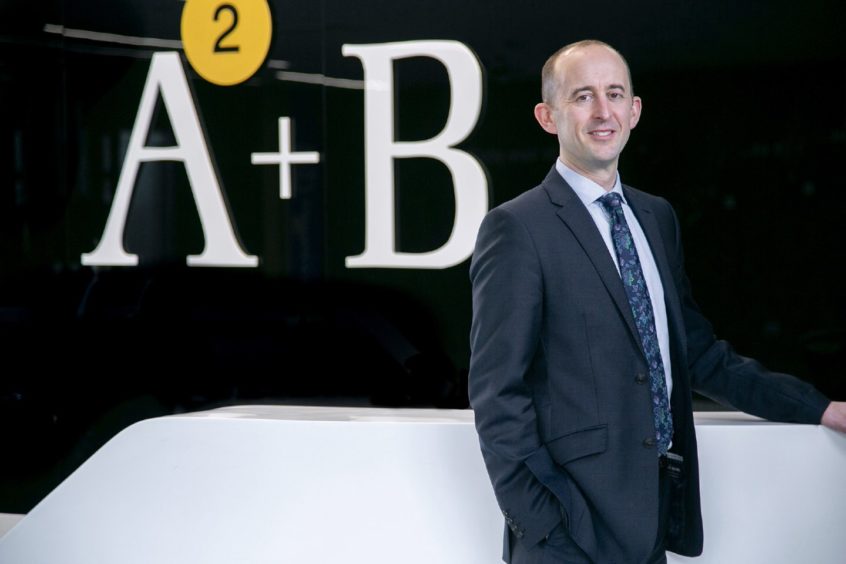 A year on from being hit by some of the biggest challenges the upstream exploration and production (E&P) sector has faced and so far in 2021, we have seen a greater volume of disclosed North Sea deal value than in the whole of 2020.
The oil price is riding above $64 at the time of writing and some, including Goldman Sachs, are predicting it could reach $80 by the third quarter.
What a difference a year can make. An anticipated post-Covid-19 recovery is definitely a factor. This is reflected in a hike in Chinese demand that is meeting limited supply for a wide range of commodities.
The US Senate's $1.9 trillion stimulus package is another factor, pointing towards the world's biggest oil consumer getting back up to speed.
Add to this Opec's production cut extension in early March and the latest attempted drone attack on Saudi Arabian infrastructure, and higher and possibly more stable oil prices are looking likely.
There is no doubt that increased market stability has allowed seller and buyer expectations to meet again – and it is interesting to look at what are the drivers for these merger and acquisition (M&A) deals are.
This may help to shed light on what else we might expect to see soon, already predicted by some, such as Wood Mackenzie to be worth a further £3.6 billion by the end of 2021.
Reinvention with a clear view on energy transition
In March, Andrew Austin's new upstream vehicle, Kistos, announced its first acquisition, a £190 million deal to buy Tulip Oil Netherlands from Tulip Oil. On formation last year, it was made very clear that Kistos's strategy would be to acquire assets with a role in energy transition.
The Dutch assets appear to fit the criteria, containing a producing gas field which "probably has the lowest carbon footprint of any production assets in the North Sea". In a statement released by Kistos, not only was gas referred to as a "vital transition fuel", it also highlighted that the assets include normally unmanned platforms powered by solar and wind.
The creation of Kistos appears to be an enviable opportunity for reinvention and is one that looks like it will not only succeed, but may offer a model for others to follow.
Aspirations of growth and top level performance
Another ambitious and well supported newcomer is Neo. Backed by Norwegian private equity company, HitecVision, Neo aspires to be a top five UK producer and targets 120,000 barrels of oil equivalent per day (boepd) in 2023.
Neo announced two deals in February and March that already takes two thirds out of that target.
The first is a £700 million deal for a package of fields from ExxonMobil and the second a £450 million deal for private equity (Kerogen) backed Zennor.
These transactions will provide a 267% boost to current production to around 80,000 boepd. A key aspect in both of these deals is access to positions in key operating hubs with near-field potential, such as Total's Elgin-Franklin, Shell's Shearwater and Gannet and Chrysaor's Britannia.
Another Norwegian privately backed E&P company that aspires to grow is Waldorf Production. In early March it was announced that Waldorf is to acquire Cairn Energy's stakes in Catcher and Kraken in a deal worth £330 million, boasting production to around 25,000 boepd. Waldorf also announced an agreement reached with Ithaca.
The addition of these significant producing assets and prospects is a major achievement for Waldorf, who have since indicated that the company is in the running for even more deals.
Exiting players and North Sea divestment
ExxonMobil has been looking for a buyer for its UK North Sea assets for some time and it is not too much of a surprise to learn about the latest announced deal on March 18 that Ineos will acquire Hess's last remaining North Sea interest in South Arne.
Both US players, and now also Cairn Energy, are clearly focusing their attention on other regions deemed more strategic to their future goals.
The conclusions that we can take from the upstream M&A activity so far in 2021 indicate some important possible trends but cannot be enough yet to predict further activity for the remaining year.
What is certain is that there was good volume of sellers and buyers prior to the Covid pandemic. Perhaps now, with a return to more stable conditions, greater stimuli for change and with a variety of buyer and seller motivations, we might experience a new wave of M&A for upstream E&P in the North Sea. The question is, will it be the final wave?
Recommended for you

North Sea M&A deals 'dominated by large production portfolios'