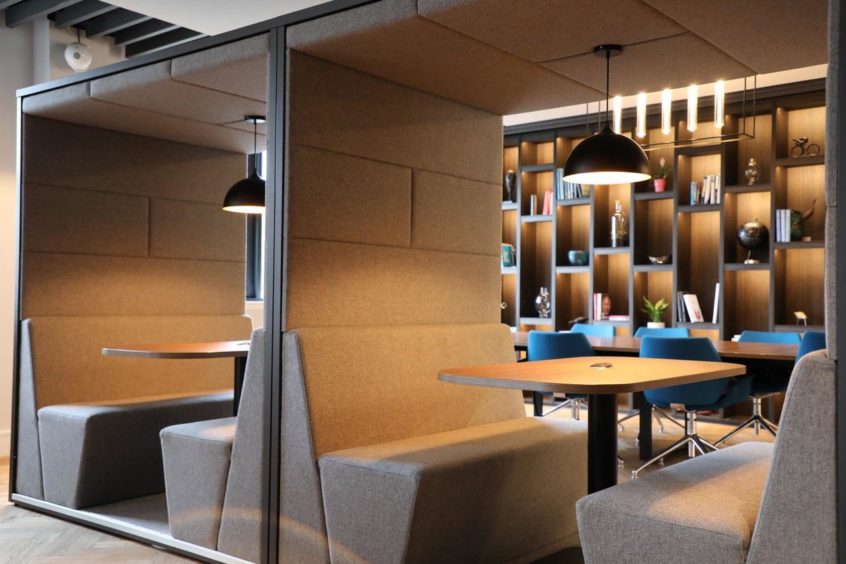 We've come a long way since the 16-hour work days of the 18th Century. Since activist Robert Owen campaigned for them to be halved, eight-hour work days became the norm and the nine to five was born. Fast forward to this century and the Digital Revolution has happened. We started to see different ways of working but not much changed, even though we had the ability to change.
The 2010s was about serviced offices and coworking spaces. Leases were still being signed but more flexible options started to form.
In the 2020s, workspaces that provide a great member experience – akin to a club – lead the charge. Places to be productive, but also foster wellness and connections with like-minded people. The focus has shifted from how to efficiently manage utilities and rent, to how we design and optimise space so people can work as effectively as possible. Hospitality and wellbeing is key, as time for oneself has become the truest luxury since the work-from-home experiment became the norm.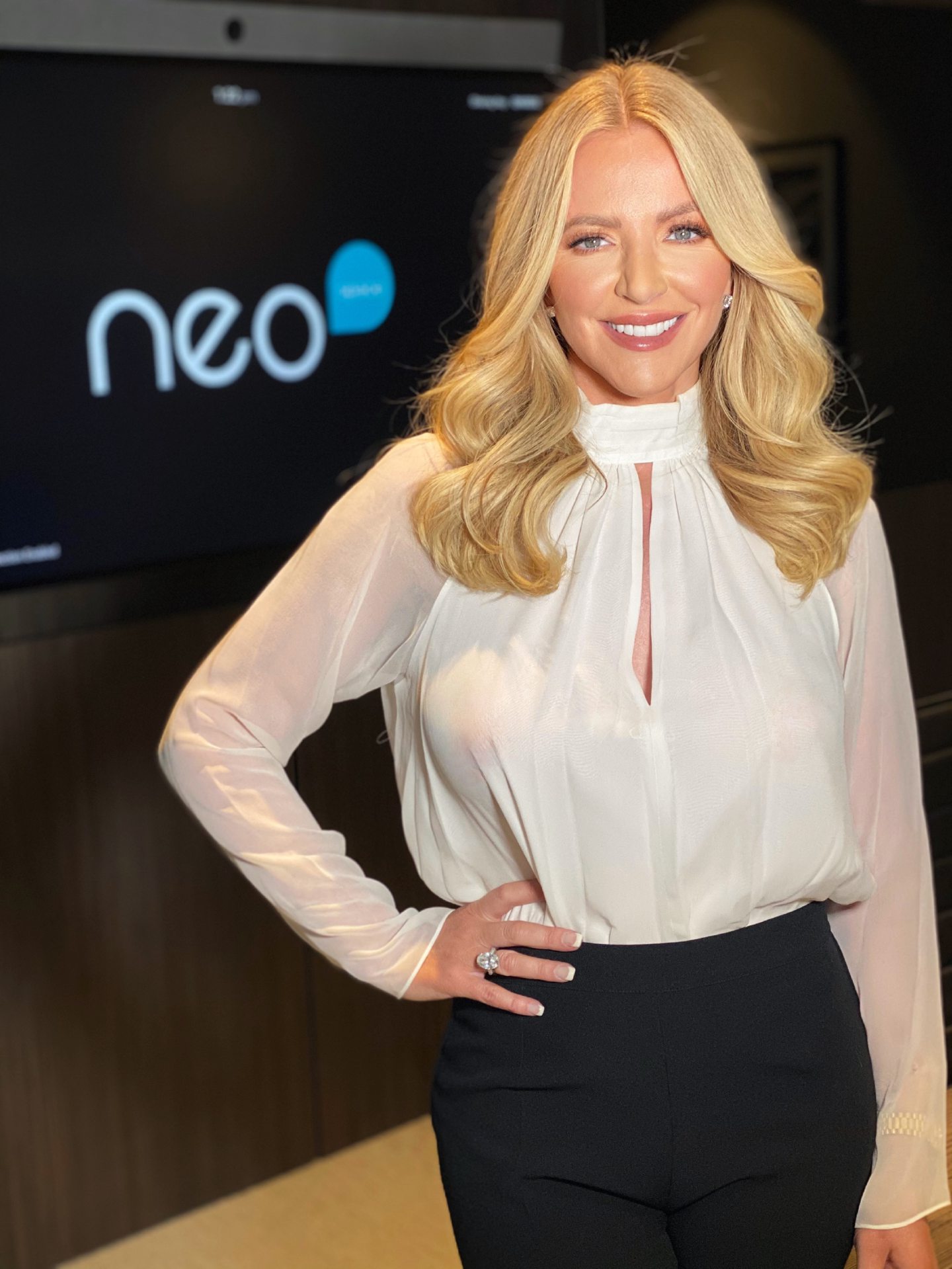 What we need now is an experience. If we want people to return to work, then our spaces need to become a "destination experience". In turn, how businesses decide what our work space looks like will transform. We will move from traditional offices and long-term inflexible leases to carefully considered workspaces with monthly payment options. A space where people will want to spend time, being looked after and getting on with the work that matters. A space that is hospitality, tech and wellness centric.
Since the Covid-19 pandemic and lockdown restrictions, the lines have blurred. It's no longer about work-life balance, but life balance: you work from home, from the office or somewhere else. Workspaces of the future need the comforts of home with an emphasis on the tangible i.e. design, as well as the non-tangible i.e. tech, sound, scent, that foster the coming together of minds.
This is exactly the focus that neospace has. The company started to develop the concept two years ago, before Covid, anticipating such a space would be the future of work. Covid has now made it more relevant than ever before.
Companies are looking to downsize, go remote and demand flexible options. They want to bring their teams together to collaborate, meet, work on projects, but have the flexibility to drop desks as and when the need arises, while keeping company culture alive and have a level playing field for all employees.
Working from home is not the solution, but it is part of the solution. Companies need a space to call home and also offer employees a third space. Neospace gives that bit of everything.
Sentient
The best workspaces put humans at the centre. Instead of workers having to adapt to the space, they work the other way around. They will be flexible to your needs, using technology for greater personalisation and worker satisfaction.
Sound
Background sounds either distract or focus you. We work best on sound that has a focus on high and low frequencies with minimal mid-range to aid concentration. Neospace have given this due consideration in the music played in their communal areas to ensure it uplifts and inspires those using the space.
Hospitality
Workspaces are becoming one-stop urban destinations. Work, rest and play happen under one roof, promoting an increasingly agile, diverse and multigenerational workforce. Not only does it save time travelling between activities, but it establishes life balance and encourages community. From exercise classes to inspiring cultural talks and after-work drinks, it's about having the right kinds of distractions.
Technology
As companies move to a more agile workforce, employees are learning to work more nomadically. We're becoming super connected and effective in our work days, while continuing to hone skills and stay curious.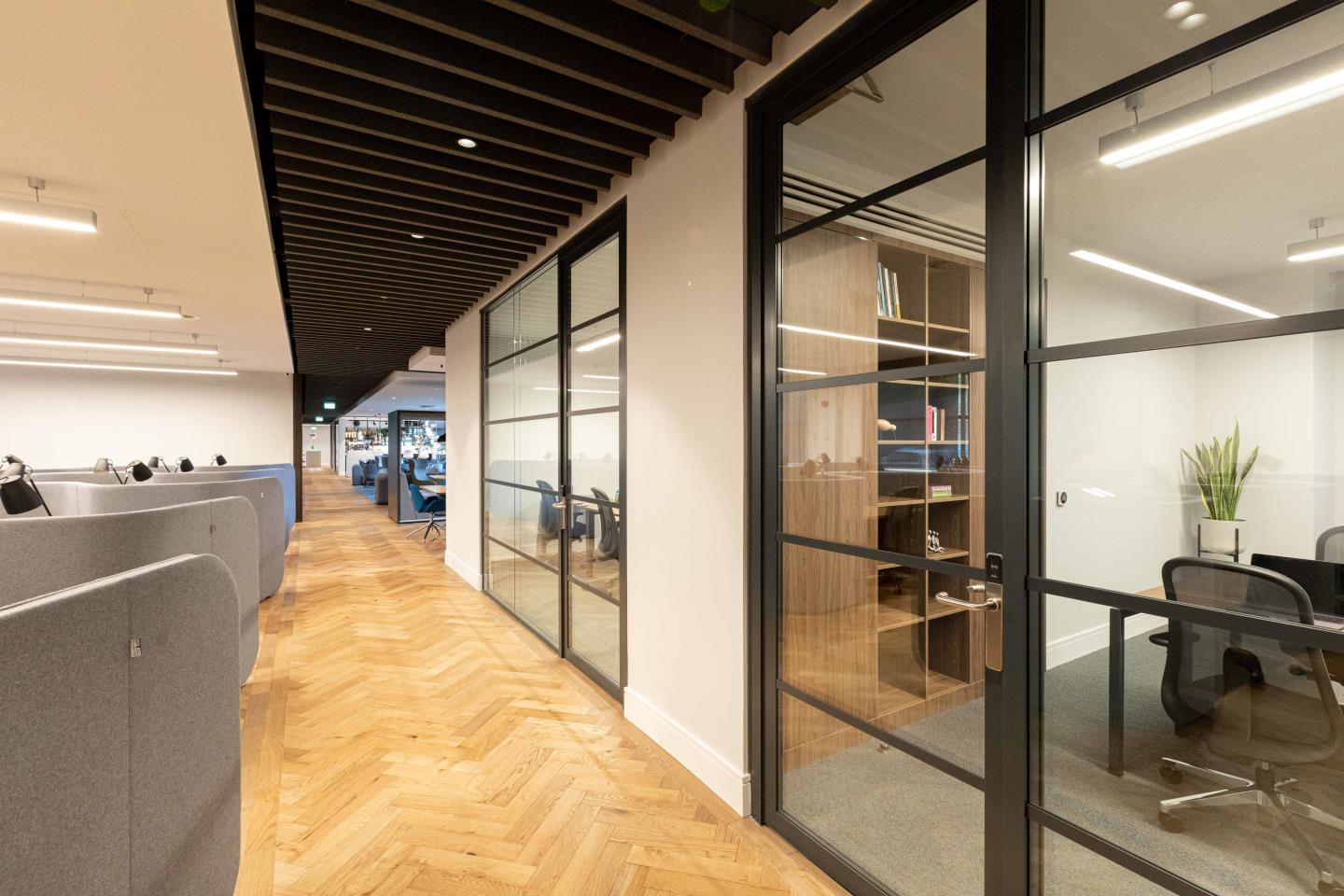 Neospace has opened its doors on Riverside Drive, Aberdeen. Designed for businesses embarking on hybrid working, neospace offers 78 tech-led private offices, 20 coworking flexi-pods and nine meeting rooms, supported by breakout spaces, including lounges and a café.
Flexible membership plans give emphasis to desks rather than square footage. The wellness aspect of neospace is equally impressive with a state-of-the-art gym, a full timetable of instructor-led exercise classes, a TrackMan golf simulator, a Skillbike studio and steam/ sauna rooms.
Intuitive, device-based technology provides keyless access to the premises and a dedicated app provides convenience to book meeting rooms from a smart phone. With no legacy systems in place, the latest technology ensures super-fast fibre broadband for 500-plus workstations and zoom ready meeting rooms for virtual conferencing.
Discover and experience neospace with a two-day discovery pass providing free access to coworking, meeting rooms and gym membership. Experience work, rest and play under one roof. Right time, right space: neospace
Recommended for you

X-Academy expands senior leadership team alongside second cohort kick off