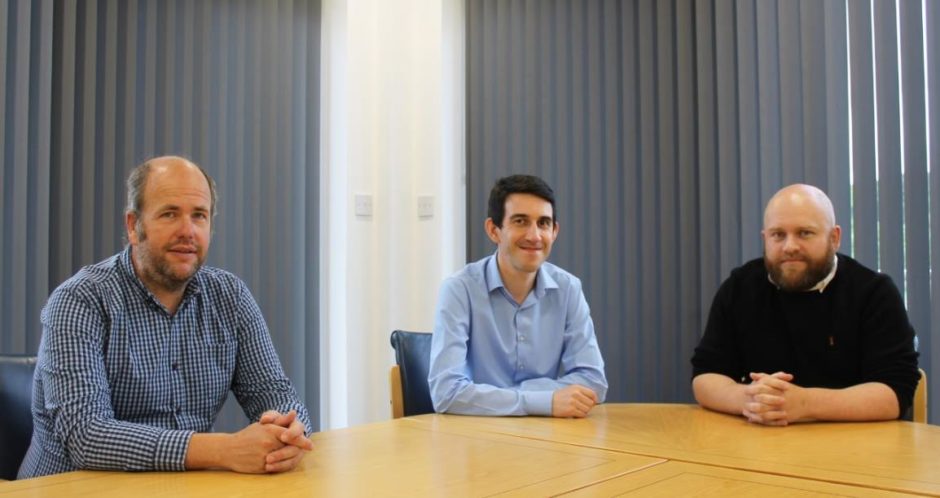 We have a vision to be the go-to well abandonment and decommissioning partner to our clients, delivering a full range of services and equipment across decommissioning project life spans – from plugging and abandonment to pipeline clearance and structural removal.
Focusing on realising and delivering this vision has been central to the JFO response to Covid-19. In December 2020, we wrote in Energy Voice about our commitment to further enhance and grow our decommissioning expertise, tooling and service offerings. We've kept the faith, continuing to innovate, grow and enhance our business and team globally despite additional challenges posed by the uncertainties of the pandemic.
One exciting development in this space has been our acquisition of subsea project and engineering consultancy Subsea Engenuity, a young and dynamic business we identified for its expertise, innovation and drive to create better technologies and solutions for subsea well abandonment.
This has allowed us to enhance our portfolio of solutions, and welcome the expertise and skillsets of original owners and innovators Richard Henderson, engineering director and Paul Milne, project engineer, who join the JFO team, bringing with them more than 30 years of combined experience in marine engineering, naval architecture, downhole tooling and design. We also welcome Euan Penny as our well abandonment technical authority, who brings with him extensive experience in live well operations and abandonment.
For Richard and Paul, the acquisition realises their brainchild, the SEABASS vessel-based subsea abandonment tool. For JFO it is a particularly exciting and perfectly complementary abandonment solution to our existing capabilities.
SEABASS is a revolutionary, single trip mechanically locking system for the abandonment of category two wells. It meets global market criteria and is designed to deliver cost and time efficiencies compared to existing alternatives. Critically, SEABASS is also designed to remove contaminants upon plugging to allow the well site to return to its original environmental state.
Despite a decrease in expenditure and Covid-related restrictions impacting decommissioning activity over the last year, the death knell of an estimated 7,500 offshore platforms in 53 countries has already sounded, according to MarketsAndMarkets. With a potential global value of $42 billion by 2024 (Rystad) accompanied by the accelerated narrative on energy transition, the decommissioning of offshore oil and gas assets is inevitable. In this inevitability lies opportunity. A chance to do things differently; technologically, operationally and contractually.
By incorporating SEABASS into our full back deck capabilities, whether combining with our abrasive water jet cutting, or our internal cut and lift tool, for example, a single vessel and multi-skilled team delivers cost and time efficiencies, reduces deck and POB space, improves assurance and safety while significantly reducing a project's carbon footprint. This positions JFO to deliver a single-source solution, reducing contractual complexity and enabling multi-well and multi-operator campaigns, encouraging collaboration along with more efficient and effective use of vessels – one vessel, one team.
Expenditure, of course, has and continues to be under greater scrutiny. However, as preparations continue for the UN's forthcoming COP26 in Glasgow, eyes are on our industry, on energy transition, with decommissioning increasingly becoming a key marker and driver of progress.
The North Sea is the most active basin for offshore decommissioning, and this region is fast setting the benchmark for best practice innovation and smarter solutions that put the environment at the heart of design and decision making. At JFO we are proud to be positively impacting this space and exporting our skills and solutions geographically and across sectors.
We're looking forward to introducing you to Richard, Paul, Euan, SEABASS and our growing portfolio of subsea decommissioning capabilities as we continue to evolve to meet the needs and expectations of our clients and society.
Recommended for you

Strengthening the future of clean energy with TRAC Renewables