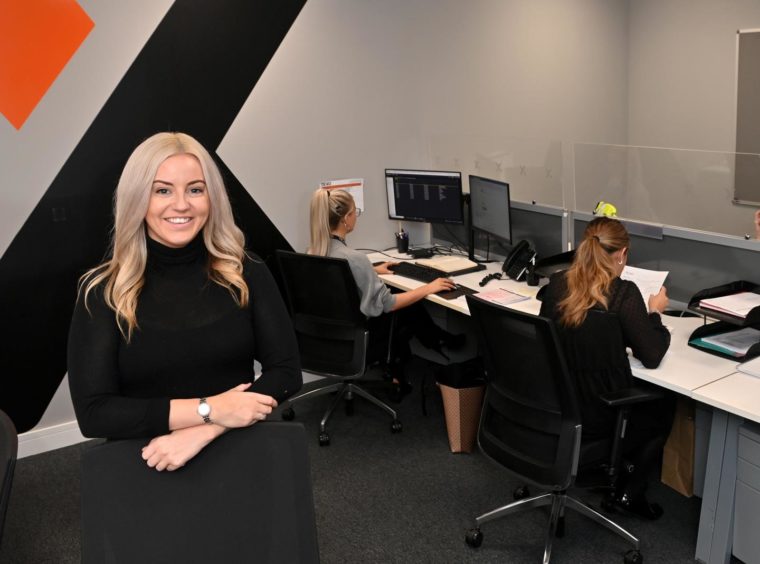 Upbeat tales about job creation and growth were rare in 2020, but Aberdeen-headquartered TEXO Recruitment has bucked that trend and is continuing to build for the future.
Launched in November last year in the midst of Covid-19, the talent sourcing company created several jobs internally, with plans to build on that in the coming months.
As it stands, TEXO Recruitment has seven employees based in the Granite City, as well as a team in Blyth, Northumberland, who use their local knowledge to provide a specialist service.
Debra Bruce, TEXO Recruitment's managing director, said: "Many of our recruiters were affected by the pandemic so they've got a very conscientious approach to their work. That's particularly important in the north-east, where a lot of people have also been impacted."
One thing that sets the company apart is the youthful nature of its team. It gives TEXO Recruitment energy and perspective, allowing for tech advancement & early adoption, as well as adaptability and agility.
Moreover, with such a dynamic group, workforce development has come to the fore.
Bruce added: "We're always looking for ways to improve and to bring new ideas into the recruitment industry. There's about 35,000 agencies in the UK alone so we make sure we stand out.
"Our front-line employees know our customers best; they interact with them daily. They have the answers on how to improve customer service and our products.
"Our consultants work with clients to support them to find the right talent for their business. To do this, they invest time in job seekers, getting to know them in depth to ensure they right for the role."
Indeed, TEXO Recruitment, like its parent company TEXO Group, is shaped by its employees.
"They're our biggest asset," Bruce said, and a "real open door policy" is in place to support mental wellbeing.
"Our company ethos is 'you don't build a business, you build people'. In my team, we take that one further and make sure our contractors feel the same."
In recent times, many people have had to upskill in order to re-enter the job market, a process that TEXO Recruitment has aided.
Bruce said: "We've invested in people, providing training and financial aid, to make sure that they're able to secure and prosper in that end job – that's something that not a lot of agencies do.
"A lot of these contractors have worked with us for six months or so. We've invested in them and they've been loyal to us."
In Blyth, TEXO Recruitment is working with PTS to provide qualifications to unemployed people to help them get back to work – the project has already kicked off and is due to run to July next year.
It will be delivered in five, six-week programmes between TEXO Port Services and TEXO Recruitment.
In total, the partners aim to train and interview 60 individuals, who will then work with TEXO Port Services or be placed with recruitment clients via TEXO Recruitment.
The company is also building for the future and recently employed two graduates.
And Bruce is planning to increase the headcount further and "grow organically from there".
She added: "Being the leader of a business is perhaps one of the most complex, rewarding, and often brutally frustrating professions.
"I aim to work tirelessly to drive the business forward, but what it really comes down to for me is believing in people.
"Inspiring, coaching, guiding, correcting and applauding individuals to achieve their full potential – it's a huge responsibility.
"I think what we've achieved in the last nine months shows that believing in people has a positive outcome."
Recommended for you

50 jobs promised as NnG opens Eyemouth O&M base