The role that carbon capture utilisation and storage (CCUS) will have to play in the future energy mix currently splits opinion.
Some perceive it as an expensive distraction, which robs renewables projects of funds and allows for the continued production of oil and gas.
Others hold CCUS up as the solution to decarbonising particularly hard to abate sectors, such as concrete production, shipping and aviation.
The UK Government has sided with the latter school of thought and, as part of its 10 Point Plan, set a target to capture 10 megatonnes (Mt) of carbon dioxide a year by 2030.
To facilitate this, it has pledged to invest up to £1 billion to support the creation of four industrial CCUS cluster that will act as the foundation for the new industry, which could support up to 50,000 jobs in the UK.
The process involves bagging carbon emissions and trapping them underground, where they can be locked away permanently or used in industrial processes.
Joining Energy Voice's Ed Reed to discuss the role of CCUS in the law carbon future are Graham Beal, partner at EY, and David Richardson, director of decarbonisation solutions at Costain.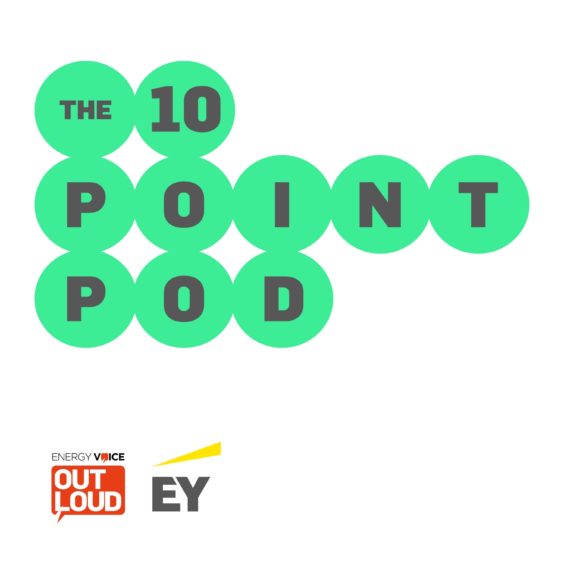 ---
'I see a complete, transformational change this time around'
Despite the UK Government making investing in CCUS the eighth point of its 10 Point Plan, it's not the first time ministers have made a foray into the sector.
Westminster previously ran a £1bn competition to develop the technology at power stations, with two schemes, in Yorkshire and Aberdeenshire, vying for the cash.
However, the initiative was axed in 2015, prompting fury from Scottish Government ministers and industry chiefs.
This of course begs the question, what has changed?
"What's different this time round is that we actually have a firm target for removal of CO2. Not only that, but the government has a pathway to net zero and a commitment to achieving that by 2050," Beal said.
He added: "In previous programmes and projects, those targets didn't exist. There were issues around value for money and certain key risks that investors weren't prepared to take. This time round it's different because there are hard targets and an overall commitment to achieve net zero."
Richardson added: "I was involved in past opportunities around CCUS and I see a complete, transformational change this time around.
"Stakeholders from across a number of areas are really heavily engaged and starting to focus on what will make a difference for them for the industry.
"The fact that the government has set clear plan and clear objectives has allowed those stakeholders to really focus in on their projects."
Another important difference this time round is that CCUS is "not seen as a competition".
Although there will be "kudos" for the initial clusters, Beal said Government has "come to a dawning realisation" that many of the initial costs will fall on the public purse.
He said: "Therefore, what it's actually doing is running a process which will support a number of clusters, removing that competitive element, which last time around, I think didn't really work."
'If the market comes forward and invests, projects will take off'
The CCUS process started life as a method used by oil and gas operators to increase hydrocarbon yields from dwindling fields.
And while the objective of capturing and injecting gas into reservoirs has now changes, it's still hoped the sector could act as a new home for oil and gas workers.
In order for that to happen, government and industry need to work together to turn ideas into reality.
One of the key mechanisms for getting the CCUS ball rolling will be a designated business model, designed to ensure projects have the cash they need.
As part of the 10 Point Plan, Westminster promised to publish details of a "revenue mechanism" this year to leverage private sector investment into industrial CCUS and hydrogen.
Richardson said: "The business models that the Government, through BEIS, is seeking to establish and is going to consult on, those will be the real seed for this new industry. They will set the base from which others can decide how they best approach the market.
He added: "Realistically, if the models can bring something attractive to the market, the market will come forward and invest. And if the market comes forward and invests, projects will take off. That is a big key difference to what we saw a number of years ago."
Beal said that the onus is on Government to examine the CCUS landscape and identify "market failures" that are occurring and need to be addressed.
From there, it can come up with a way to stimulate the market, either by creating a business model or by working out how it will cover the costs of initial investments.
Beal said: "Everybody knows about climate change you can see the impact of it in the world around us. But, at the moment there is a huge cost involved in the removal of CO2.
"Ministers role at the moment has to be to stimulate that investment in the first instance and then, as we all face the burden of green taxes going forward, work out how to wean government off that subsidy and move it more to consumers."
'There's always an opportunity to reuse existing assets'
As already mentioned, large deployment of CCUS could give oil and gas assets, workers and products a new or continued lease of life.
One project that is pioneering this idea is Acorn, which is based at the St Fergus gas terminal, Aberdeenshire, and is being developed by Storegga, Shell and Harbour Energy.
The scheme is assessing the possibility of using existing North Sea oil and gas pipelines in the CCUS and hydrogen process.
Under current plans, infrastructure would be used to trap carbon in natural gas reservoirs that have been depleted.
Companies to have already teamed up with Acorn include petrochemicals giant Ineos and US supermajor ExxonMobil.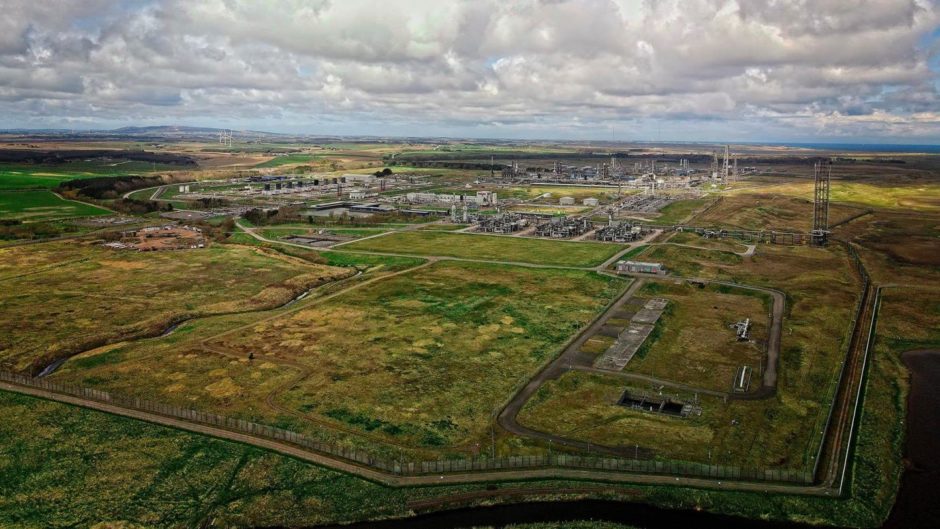 Richardson said: "There's always an opportunity to reuse existing assets and the should always be the first port of call. We should try and minimise the cost and disruption that new infrastructure brings.
"Realistically for most regions, as industry seeks to capture CO2, it's going to be looking for a route to export it and that is going to head towards the coast, be it to a port where it can be shipped or to a terminal where it can be distributed by pipeline.
"If you look at any geographical region, laying new infrastructure pipelines is a challenge no matter where you are."
---
Although CCUS is far from a new technology, there is a large gulf currently between the reality and the rhetoric.
If Government is to hit its carbon capture targets, the industry will have to accelerate at eye watering speeds.
Fortunately, CCUS already has some of the energy industry's largest players, and biggest spenders, on side.
Moreover, the internationally renowned Committee on Climate Change has previously said that CCUS is essential to the UK's net zero goals.
While it may seem like a futuristic technology, it is one that humanity is going to need all too soon.
---
EY Insight from Graham Beal
The Sixth Assessment Report of the Intergovernmental Panel on Climate Change (IPCC) makes for grim reading.
It warns that the world is heading for calamitous temperature rises and points to the need for economies to decarbonise.
The UK has set firm and ambitious targets and a pathway to net zero and CCUS will be one of the tools which is used to achieve this.
The UK Government's plans on CCUS are well advanced but there are still hurdles to be over come and challenges to be addressed.
---
Subscribe for free to the 10 Point Pod series and listen to the CCUS episode in full.
Catch up with last month's green heating discussion here.
Recommended for you

Report warns up to 17,000 north-east jobs at risk without energy transition cash