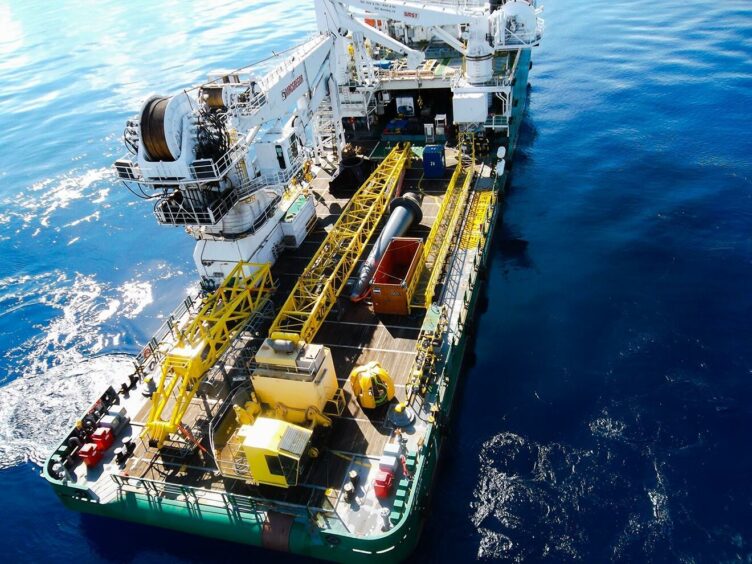 Alatas Crane Services Worldwide, a specialist provider of crane operations, maintenance, engineering, training and parts supply to mechanical handling equipment across the energy sector has announced several new contract wins as part of its continued business growth.
With over 30 years' experience and 18 offices across 13 countries, Alatas provide support to all types of cranes and mechanical handling equipment across the oil & gas, subsea, merchant shipping, ports and shipyards markets with particular focus on managing late life assets and upgrade projects.
In the last 18 months, the firm has opened new offices in Asia and Europe with partnerships established in Africa and further expansion planned across key target regions.
Coupled with this Alatas has introduced new service lines such as offshore modular crane rentals whilst expanding on its traditional workshop and mobile hose manufacturing capacity
Within the Engineering and Design services office in Westhill, which is made up of Project Management, Mechanical, Electrical, Automation, Hydraulic and Structural disciplines, Alatas has taken on additional building space to facilitate the continued recruitment of personnel which has more than trebled in the last 12 months to support growth across the group.
In addition to the engineering disciplines, the business has increased its pool of full-time data scientists and programmers to continuously improve and develop our in house 'Service Management System' and maintenance management solutions.
For oil and gas clients alone, Alatas have added over 220 cranes to its list of managed contracts in the UK, West Africa and Asia regions which builds on the firm's established contracts in the UK and Holland for major operators and EPCs.
In the maritime sector Alatas has continued to develop relationships with the major subsea service companies whilst establishing global agreements with two of the world's largest shipping companies covering crane service, upgrade and spares supply.
The Ports sector is fast becoming the company's busiest growth market with major equipment upgrade projects secured or planned in UK, Europe and Africa.
Commenting on the recent successes, Group Technical Director Brendan Forbes said: "Our growth has been underpinned by the core depth of technical talent that exists in the business and a firm commitment to drive technology led solutions. We adopt learnings from each of the markets we operate in to drive improvements and future proof the business."
Richard De'ath, Alatas UK Managing Director added: "I have worked within Alatas for over 14 years, starting as a service technician and progressing to my current role four years ago. The Alatas business has changed significantly during this time but throughout the consistent factor has been experienced crane people at all levels of the business with a desire to innovate and grow."
Recommended for you

Sahara, NNPC add two LPG vessels