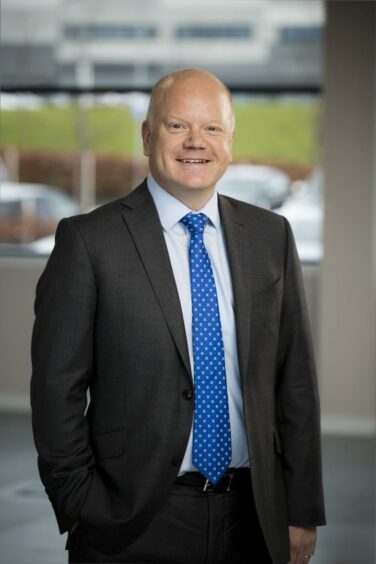 ESG. It's an acronym we are all familiar with now, but does that mean that it's an entirely new concept? Of course not, but there's no denying that it has moved its way up the agenda with considerable speed, particularly as the energy transition becomes a part of our daily lives.
However, some industries and businesses are finding it more intuitive than others to create, implement and adhere to an effective ESG policy, and thankfully, ASCO falls into the former bracket. Why? Because ESG is about much more than a statement of intent – it's about continuous improvement with data capture, planning, implementation and improvement. And when you're in the business of logistics and material management, that comes as second nature.
Until recently, ASCO operated under two fundamental obsessions – Safety and Service excellence. For a business to survive and thrive, both must be subject to constant monitoring and development. So, when we added a third obsession – Sustainability – effective performance measurement was already in our DNA, helping to drive global improvements within ASCO, whilst encouraging and influencing our clients and suppliers to do the same. Services with lower carbon footprint will also give our clients and our suppliers the most effective and efficient means of achieving next generation success. Our journey towards net zero Green House Gas emission by 2040 has started.
Internally, we've been capturing our impact upon the environment for a number of years, but the litmus test is what we then do with that data. Transformative environmental management is so much more than just a list of future objectives: it's relatively easy to draft an ESG policy – it's much harder to ensure it is realistic, focused and consistently implemented. As good citizens, on both a personal and corporate level, we recognise that ASCO has a responsibility to proactively respond to the growing concerns about climate change and its social impact. Past just adhering to government-set targets. However, as a logistics and materials management provider, achieving Net Zero Green House Gas emissions operations is no easy task.
Changes, big and small
So how do we achieve that ultimate goal? With the help of Aberdeen-based climate change experts, Goal7, we've framed our thinking on how best to make an impact, and we know that the most pragmatic approach is to create a number of intermediate five-year plans that divide our strategy into achievable and measurable milestones.
Over recent years, we've already implemented a range of major changes, including the installation of shore base power for supply vessels, the transition to electric forklifts and the procurement of trucks with Euro Class 6 exhaust emission levels. Critically, it doesn't stop there – we're always searching for the next development. For example, working in conjunction with Renault to trial the use of HVO, rather than diesel, and ultimately reduce our vehicle emissions by 80 – 90%.
We know this is a culture shift for many and we understand that the regions in which we operate are at different stages in this journey. No matter – the move is on to embed sustainability in all that we do. Massive changes are required, but our goals are also geared towards the incremental changes we are asking everyone across our global business to embrace. The smallest of improvements are measurable, and it all adds up to contribute to the Net Zero objective.
Reinforcing this company-wide culture shift, we have appointed a Sustainability Manager to become the focal point for the business both internally and externally and drive this new fundamental obsession. Our global environmental sustainability committee has been established and held its inaugural meeting last month.
How we do what we do
It's about a change in methodology too. Our transformative Zero to Landfill solution, for example, helps our clients eliminate waste to landfill by providing safe and sustainable solutions in collaboration with the local supply chain in the UK.  Similarly, we work with clients to collaborate on shared services to facilitate an increase in the environmental efficiency of our entire logistics and materials management activity.
Our first target reductions milestone is in 2024 which includes an aggressive 30% reduction in CO2 emissions from all our plants and vehicles. This target is ambitious but achievable and we work hard towards it. Plans are developed and implemented in each service line and in every location across the globe, engaging our whole supply chain. If we can reach our ultimate net zero goal before 2040, we will do it. We are very passionate on how we can protect our planet and develop a sustainable company for next generations.