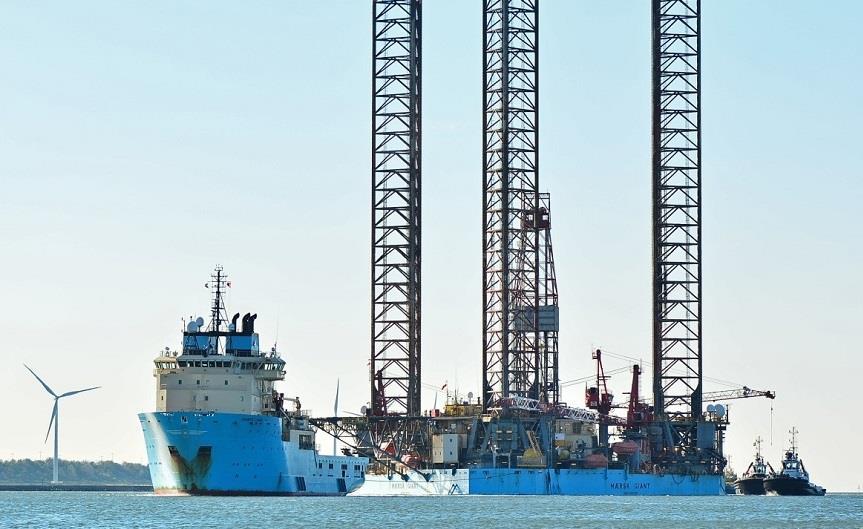 Jens Thomsen, Chief Commercial Officer at Maersk Decom, is on a mission to change the conversation around decommissioning.
He strongly believes the sector will perform much better with improved transparency on costs, as well as by integrating multiple elements of a decommissioning project into one "holistic solution" that is more efficient than doing small separate scopes.
"The major challenge with decommissioning is the cost of a project that generates zero returns. Operators are used to investing in production to get returns and therefore it's very challenging to shift that mindset around," said Thomsen.
"As a result, there is very little open dialogue with operators around the cost, as well as a tendency to postpone decommissioning projects as long as possible to put capital to use elsewhere," he added.
Instead, a transparent conversation about the real costs of decommissioning combined with realistic planning would help the market develop in a slow sustainable way, rather than deferring the inevitable wave of projects to an unspecific future date.
Moreover, Maersk Decom, which offers an end-to-end integrated one-stop decommissioning service, does not just talk the talk. The company has digested all its previous experience and created a cost calculator that is freely available on its website for all to see.
Some will say that the calculator is inaccurate, but Thomsen encourages industry players to have an open discussion together about the costs. Such collaboration and transparency will be key to the decommissioning market's success.
Integration is also crucial to cut costs. Rather than breaking down a decommissioning project into many small parts and asking the market for various elements, which is a huge undertaking, it is better to link the whole process together to take advantage of synergies.
"If you don't integrate planning or look a little more long-term, operators will either be really lucky with their project costs or really off," cautions Thomsen. For instance, an anchor handler in the Aberdeen spot market can cost between £3500 per day up to £250,000 per day. However, with one big integrated management plan, as Maersk Decom offers, vessels can be used efficiently for rig movements, then some subsea infrastructure and so on, rather than be called up on an ad-hoc basis.
"We need different mindsets. The oil and gas industry is used to working as fast as possible to drill new wells and get new production, which is important as that generates the cash, but in decommissioning there is no goal at the end of the rainbow. We need to do things effectively, but not necessarily as fast as possible," said Thomsen.
"Decommissioning needs to be about optimising. If you don't look holistically, or integrate the process, then you will have a lot of waste – time, money and materials," he added.
"Where we are unique is that we put everything together. We handle it all, from helicopters, rigs and vessels, to shore-based work, all under one contract for the client. To my knowledge that is unique in the industry," said Thomsen.
Thomsen also sees decommissioning as critical to ensuring a smooth energy transition as sites need to be made safe for future CCS or offshore wind projects.
Maersk Decom is also big on sustainability. The company uses a waste hierarchy to map each element of the project to ensure materials are reused or recycled. The worst case scenario is waste going to a landfill, but they do everything to avoid that.
"Others leave materials on the quayside for someone else to handle, which is fine, but if you have the right mindset to plan from the start, you have a better chance of optimising – selling or reusing things," noted Thomsen.
Aside from the North Sea, Maersk's global presence allows it to scale into decommissioning projects across the globe. It's currently working in Mauritania and bidding for work in Australia, as well as South East Asia.
Recommended for you

Decom Week 2023 to facilitate operator-supply chain conversation