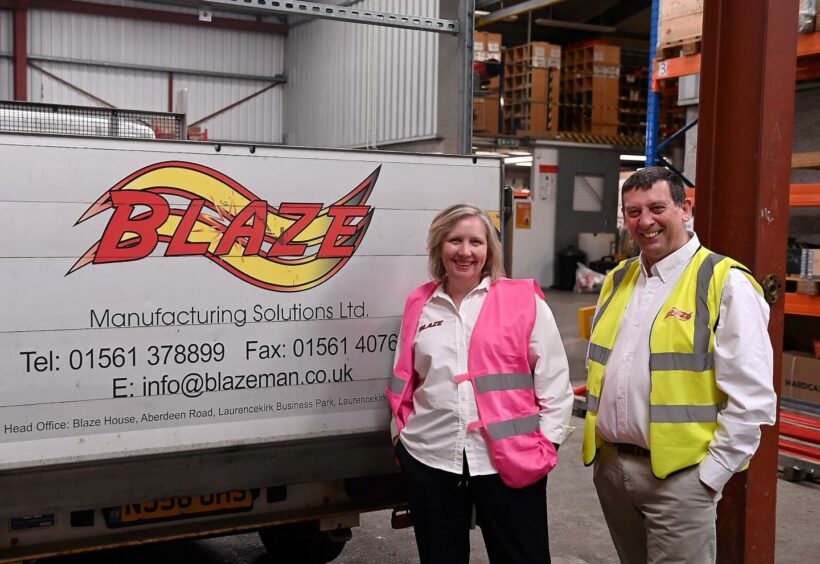 Decommissioning is well underway in the North Sea, but the longevity and the continued requirement for oil and gas remains among the industry's enduring features.
Certain platforms in the UK North Sea are into their fifth decade of production, and many ageing installations still utilise older fire safety systems.
Ensuring their continued efficiency is a key competence of Blaze Manufacturing, with the expertise to test to modern standards, assess the components which are remain fully functional, and the knowledge to determine when it's time to partially decommission redundant systems.
Managing director Howard Johnson explained: "Many of the platforms have undergone significant changes since they were originally developed and, in many cases, the challenge is keeping the aging infrastructure compliant with today's safety expectations.
"However there is a reality that in many cases the distribution of firewater on platforms is not directed to where there is a commensurate high risk, but goes back to early mandates that required all areas bounded by steel divisions to be protected from the effects of fire and explosion. Today, that is often in areas that have a significantly reduced risk profile.
"The aspects of plant and systems that no longer have a functional role should be isolated, depressurised and vented. In practice, partial decommissioning thereby reducing the burden on safety critical systems."
Another big problem is certain operators testing to old standards and criteria which are no longer relevant. This can lead to fire pumps being "flogged to 150% of their rated capacity" or pouring salt water over assets causing problems with corrosion.
"There are many alternative ways that we can test the system today without actually discharging lots of water", Howard said.
"So it's about rationalizing, optimising and defining new test strategies that we all need to be going after."
Howard, who designed and installed many of the older systems has passed the reigns on to his son Andrew, head of research and development at Blaze Manufacturing, who inspects fire safety offshore.
Doing so can and does lead to significant savings for offshore operators, as one customer, which holds a portfolio of older assets in the North Sea, found.
After Andrew has recently inspected an asset's fire safety systems, the operator decided to dry test their valves every year rather than every two months, with renewed piece of mind over functionality.
Andrew said: "We gave them the confidence to know that their system will work on demand. They needed confidence that it will start and be available when they want providing firewater on demand.
"What they wanted to do was take the testing in house and they needed an expert to come in, show them what needed to be done, how often and they were able to save on the cost of getting a vendor out, save on a lot of wet deluge testing on the plant. I was able to ID some areas that didn't need that."
Finance director Ann Johnson added: "A lot of the operators are utilising general service contractors,  who may lack the expertise and experience of  subject matter experts like us, we can come in to actually assess what's going on, establish pinch points and root cause issues. The cost savings can be absolutely immense."
Recommended for you

Dräger gas detection link puts safety first