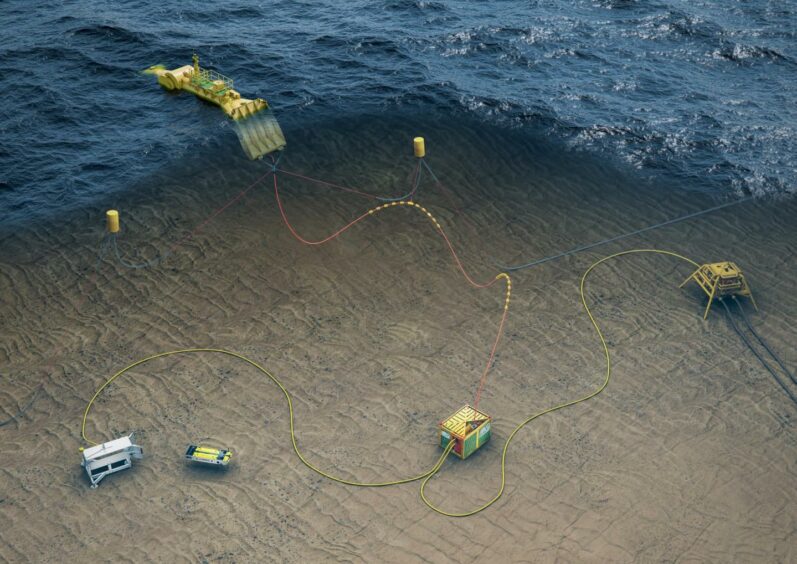 The recently agreed Glasgow Climate Pact was important for setting direction on a global scale for climate change mitigation and decarbonisation.
The North Sea Transition Deal announced in March this year was also a landmark deal, specifically for the offshore oil and gas sector, to allow for a just transition for those employed within the industry, as well as focusing on the responsible use of hydrocarbons.
With commitment to cut emissions by 50% by 2030, the deal also set out joint government and oil and gas sector investment of up to £16 billion by 2030 to reduce carbon emissions. A crucial enabler for this decarbonisation will be the electrification of assets.
An example of this electrification in action is the collaboration between EC-OG and Mocean Energy, Baker Hughes, Modus, Harbour Energy and the Net Zero Technology Centre as part of the Renewables for Subsea Power project. This involves combining EC-OG's Halo subsea battery storage system with Mocean Energy's wave energy converter to deliver low-carbon power and communication to subsea infrastructure. EC-OG's core Intelligent Energy Management System and Halo technologies are based upon high density, reliable lithium-ion battery technology.
The project's combination of technologies, capabilities and partners can also enable transformative improvements in the economics of injecting carbon dioxide to remote sites on the seabed for generations to come.
For the UK-wide energy system, battery technology will play an integral role in decarbonising the energy mix by allowing low-carbon electricity to be used in more applications and with less waste. Light road transport and stationary storage applications have been the focus of much of the growth in the energy storage sector, with 2021 set to be a record year for the UK's stationary storage on the grid with 4.7GW of new capacity as of August. The last record-breaking year was 4.9GW for the entire period of 2017.
To push forward the integration of battery storage as part of electrification within the offshore oil and gas industry, it will be important to bring the learnings from the ever-growing grid-scale battery market and adapt them to realise the many benefits of battery storage in the underwater environment. Further technology initiatives, as well as deals like the North Sea Transition deal, will be a valuable way of building trust, uptake and progression in our charge towards electric in 2022.
Recommended for you

How the UK is a leader on emissions