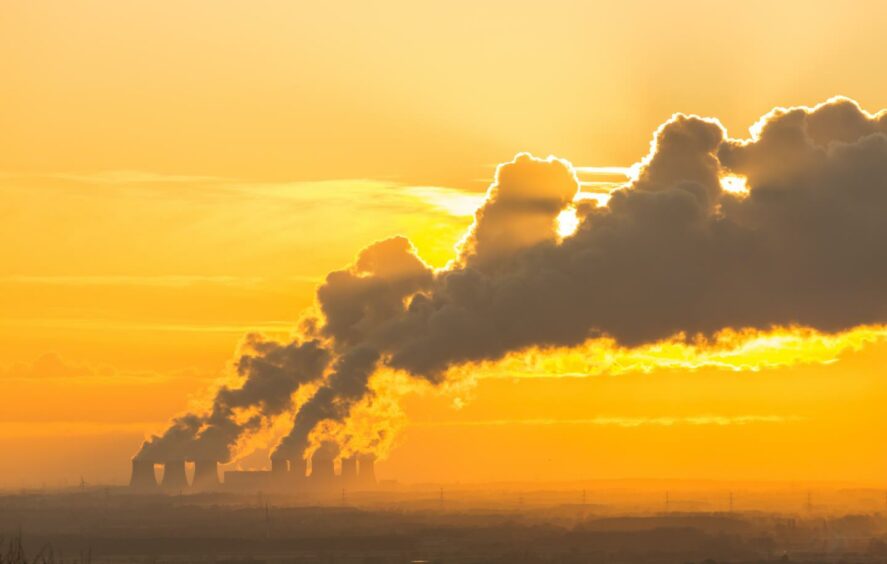 Carbon capture, utilisation, and storage (CCUS) is set to play a vital role in the UK's green industrial revolution to reduce carbon dioxide emissions and enable a net-zero economy by 2050.
CCUS will also provide a pathway for the production of hydrogen as a clean alternative to fossil fuels for use in homes, transport, and industry.
In this article we examine how carbon is captured, and consider the risks involved and the role risk transfer can play.
The process
Carbon capture and storage (CCS) is the capture and storage of CO2 at source to stop it from entering the atmosphere. The CO2 produced by power creation or industrial activity is separated from other gases. It is captured, compressed, transported, and injected into geological formations at least 1 kilometre deep underground where it can be stored for millions of years.
In CCUS, CO2 can be converted into materials such as concrete, and biofuels. The CO2 can also be used to produce hydrogen — a clean, flexible, net-zero energy source and a replacement for fossil fuels.
There are three main approaches to capturing CO2 produced in industrial processes.
1.   Capture it before the fuel is combusted.
2.   Capture it after the fuel has been combusted. This is the most commonly used technique and can be applied to many industrial plants, which can be retrofitted to use this method.
3.   Capture takes place after the fuel is burned with pure oxygen. Known as "oxyfuel combustion", this technique is still being developed.
Direct air capture (DAC) has also been suggested as an alternative to post-combustion carbon capture. In this process, CO2 is "sucked out" of the atmosphere and then buried underground. This method can be used to remove CO2 emissions in the ambient air — e.g exhaust fumes.
There are challenges involved in scaling this technology and it is likely to be complementary, rather than an alternative, to CCUS from industrial facilities.
Risk and opportunity
There is an opportunity for risk transfer and insurance to support development of the UK's industrial clusters and CO2 capture operations. Some of the key risks are outlined below.
1.   Technical hazards
Building the plants needed to capture and process CO2 can be complex. Whether it be new facilities or those that are being retrofitted, the plants require dedicated tanks and technologies, enabling the separation of CO2 from other gases. There are inherent technical exposures in the CO2 separation process, related to the compression and cooling of gases flowing through pipes and the use of chemical solvents, for instance.
2.   Fire and explosion
Like any construction site there are lifting, handling, or accidental damage risks at carbon capture plants. When carbon capture technology is retrofitted to operational industrial plants or facilities in high-hazard locations, the risk of accidental damage and subsequent fire and explosion to existing assets may be enhanced.
3.   Leaks
While some of the above risks are still present in the post-construction phase, perhaps more pertinent to the operations of carbon capture is the potential for CO2 to cause cracks in steel pipes, tanks, and vessels when reaching low temperatures.
Owners and operators of carbon capture plants will need to address the risk of corrosion. In its dry, gaseous state, CO2 is not corrosive to metals and alloys. However, if it comes into contact with water, or liquids containing water, it forms carbonic acid, which causes corrosion. If carbonic acid escapes into water sources, it can also cause relatively local environmental liability.
4.   Business interruption and failure to meet carbon goals
In order to treat CO2 and ready it for transportation, pure carbon dioxide gas can be compressed so that it reaches its dense or supercritical phase. In some cases, it can be cooled, which transforms it into a liquid. Mechanical failures or breakdowns affecting this stage of the process could lead to lengthy business interruptions. If the CO2 cannot be transported, this may affect emissions targets and carbon credits committed to by clients.
CCUS now in scope
CCUS is still in its infancy. Several CCUS projects in the UK have been abandoned because of cost concerns, after the removal of subsidies. However, the recent announcement of the cluster locations underscores the government's commitment to CCUS as part of its CO2 emissions reduction plan. As a result, energy companies in the UK will be thinking about the next phase of CCUS development.
If you have any questions about carbon capture, utilisation, and storage (CCUS), please contact your Marsh advisor.
Recommended for you

Australia grants $3.5m funding for APAC's first floating CCS hub