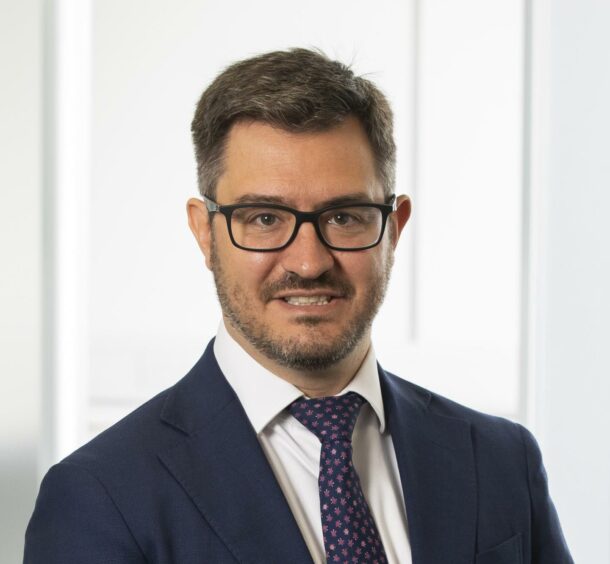 Jon Carpenter, Vice President of New Energy Services at Petrofac, looks back on a year defined by innovation, new thinking, and a firm commitment to working together, to support the transition to a lower-carbon future.
Looking to the past and doing things the same old way are cited as reasons time moves too fast. Whereas new experiences, learning, and new approaches are said to slow the passing of time. These notions have been tested during 2021 – a year of firsts, yet one that has passed in a blink. Reflecting on this whistle-stop year, can we consider it time well spent on our journey to a lower carbon future?
Shaping the energy mix, together
As the outcome of COP26 disseminates amongst the energy sector, the overriding message is that we have a long way to go. And we need to get there quickly. So, what will it take? Amongst the regulatory and fiscal fundamentals needed to make new energy projects viable (and fast!), one theme keeps arising. Collaboration. Meaningful progress means working together.
For Petrofac this means working with the supply chain to enact our purpose to 'enable our clients to meet the world's evolving energy needs'. For us, 2021 has involved developing and strengthening partnerships with developers, operators, and technology providers to find new ways to decarbonise existing assets, future-proof infrastructure or advance first-of-a-kind projects.
Meeting domestic demand
The data shows that oil and gas, and the UK's transition to a low carbon future, are inextricably linked. Here, the industry is focused on supporting its delivery in a sympathetic and clean manner. Minimising carbon intensity in the initial design and engineering phase and pursuing renewable applications in construction. By collaborating with customers in the North Sea, exploring technologies and optimising maintenance routines, we've delivered tangible improvements to the efficiency of our clients' operations, reduced maintenance trips and, in turn, reduced the carbon footprint associated with operated assets.
Powering homes through wind
Building on a decade's experience in designing and building HVAC and HVDC electrical substations, we're working alongside the SSE Renewables and TotalEnergies joint venture and Linxon on Seagreen, Scotland's largest windfarm, 17miles off the coast of Angus. Drawing on the expertise of each project partner to deliver both the onshore and offshore scopes, the Seagreen project will eventually connect the power from 114 turbines to provide low carbon energy for two thirds of Scotland's homes.
We've also redirected our electrical systems and gas handling capabilities to support the feasibility and design of green hydrogen projects – both large and small scale and grown our understanding of what is needed to deliver large-scale blue hydrogen solutions. We're particularly excited about our work with Protium in the UK on green hydrogen projects that will be decarbonising food and drink manufacturers and providing hydrogen as a fuel for trucking fleets.
The UK's proposed 10% sustainable aviation fuel (SAF) blending target by 2030, and the policy mechanisms and funding now in place to support this have proved vital to kickstarting several waste-to-value projects in the UK. We've redirected our downstream credentials to explore opportunities to transform waste feedstocks into valuable products, including SAF and sustainable land transport fuels, offering aviation one of the few viable paths to decarbonisation. Our work with Greenfuels as part of the UK Department for Transport's 'Green fuels Green Skies' competition is a great example of this, aiming to deliver design a process that takes sewage and upgrades it to SAF.
And we can't overlook carbon capture, utilisation, and storage. This technology will be crucial to keep us below 1.5 degrees, but as a new industry, requires significant government support to scale up activity and drive efficiencies to make it economically viable. To date, we've applied our gas processing and transportation capabilities to help define opportunities to safely and economically capture and store carbon. This sector also offers significant opportunities to repurpose and reskill people from the oil and gas sector into these transition projects.
A way to go
But there's more to do. The energy transition, and the speed at which it must progress, will continue to impact what clients need from energy services companies like Petrofac. We've seen our new energy projects grow from a trickle into a steady stream. Many clients are looking to create first-of-a-kind projects, or to scale-up pilot schemes. This means they need a true partner. One who can help them pull together the best expertise from across the energy sector and the supply chain, select the most appropriate technologies and use its experience to mitigate technical and execution risk. The technologies and projects might have changed, but for us, it is still about helping clients to unlock complex projects through innovation, collaboration, and a willingness to try something new.
The transition will require our industry to enhance its existing energy infrastructure, as well as develop and operate an entirely new generation of assets. Irrespective of how quickly this happens, by applying our skills and adopting the right mindset, there's opportunity for all energy companies to make a meaningful contribution to, and benefit from, this transition. As an industry, we can't pretend we can do it alone. Forging new partnerships, not just with utility companies and private developers, but also academia and investors will be key to making it happen.
It remains to be seen if 2022 will be another year gone in a flash, but I'm hopeful that by embracing change, accepting the challenge, and finding new solutions, it will be a year that we continue to make meaningful progress to a net zero future.
Recommended for you

Shell, Aramco heads warn of gas, oil supply squeeze