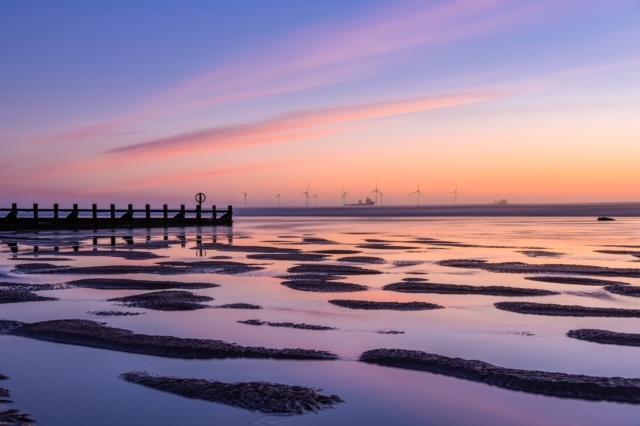 As AREG approaches its 20th anniversary supporting renewable energy projects and supply chain members transition from oil and gas to the renewable energy sector, there has been an increasing sense of urgency around climate change and the need to transition from fossil fuels to renewable energy, as well as widespread government and community interest around COP26 in November.
Media coverage around COP26 highlighted the north east of Scotland and its commitment to the transition to a fully-fledged net zero energy industry. More recently, the launch of the Global Underwater Hub evolved from Subsea UK and Aberdeen City Council's announcement of the Aberdeen Hydrogen Hub, backed by bp, has shown the city's intention to become a world-class hydrogen and renewables centre. We look forward to seeing how these exciting initiatives develop.
Over the last twelve months, AREG's membership has increased by over 60%, from 142 to almost 230. We have continued to produce a range of informative webinars and launched the inaugural AREG `Art of Renewable Energy' 2022 photography competition and calendar.
We celebrated this achievement at our first in-person event in two years on the 9th of December at the inspiring Aberdeen Science Centre, where members came together to congratulate the competition winners and to hear our plans for 2022. This very enjoyable evening gave members an opportunity to network, catch up with AREG Board members and the CEO as well as exchange their news and views with each other.
We also recognised member feedback on the benefits of our Comms Network, which clearly identified a demand for AREG to include new forums covering supply chain and technology, professional services and policy. These forums will not only provide benefits to members but will contribute to AREG`s ongoing responses to UK and Scottish Government consultations. In addition, next year will see the introduction of a new AREG Renewable Energy Young Professional Network (RE-YP) sponsored by energy industry skills body OPITO and co-chaired by Graceann Robertson from EC-OG and Charlotte Hartley from Storegga.
While Covid-19 has undoubtedly impacted our members, I am pleased to report that AREG and its membership still managed to make an impact in 2021. Among others, North Star Renewables and Scotgrip International celebrated significant wins this year and we are excited to see further development going into 2022.
2021 has also seen AREG's representation in the transport sector grow, with David Rodger, AREG CEO, securing Air France-KLM as the first airline to join the group. This came soon after agent Direct Travel joined and we hope to see more transport organisations joining and taking an active role in AREG activities.
Going forward, we will continue to work closely with partners, sponsors and associates to cover as broad a range of topics relating to energy transition.
While AREG will continue to facilitate online webinars and discussions as part of our member activities, subject to Covid-19 restrictions we plan to host more in-person events during 2022 including an annual AREG conference and exhibition plus other technology and community focussed events.
As we look forward to 2022, on behalf of the Board we would like to thank our members, partners and sponsors for their support in 2021 and look forward to their continued support in 2022.
Recommended for you

Planning milestone as Berwick Bank gets onshore connection approval