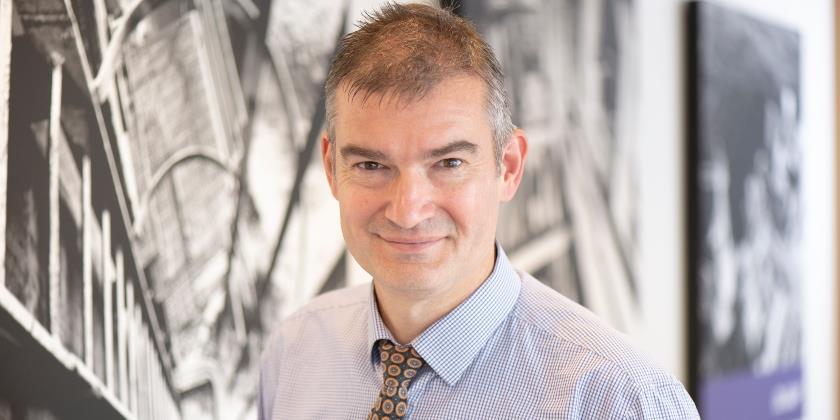 Since September, gas and electricity wholesale prices have regularly hit the headlines and as we approach midwinter and forecasts of freezing weather, this trend shows no signs of fading away.
Right now, the UK faces a sharp reminder of the need to maintain and produce natural gas from our own North Sea resources.
Gas prices are currently hitting new highs as Russian shipments to Germany have dried up. Low storage levels and competition from Asia for liquefied natural gas cargoes have also continued to push European prices higher.
These geopolitical and meteorological factors also have a major impact on the UK's electricity supply. Demand on gas-fired plant is soaring due to low wind power failing to produce enough electricity combined with an imminent cold snap plus Europe-wide shortages.
On the Monday before Christmas, cold weather conditions here meant 62% of the nation's electricity was already being generated by gas compared to a normal level of about 40%. About 5% more was being generated by coal after some of the UK's remaining coal-fired power stations had to be fired-up to fill the energy gap. On that day, we had to import 8% of the nation's power mostly from Belgium, the Netherlands and Norway, according to data from the National Grid.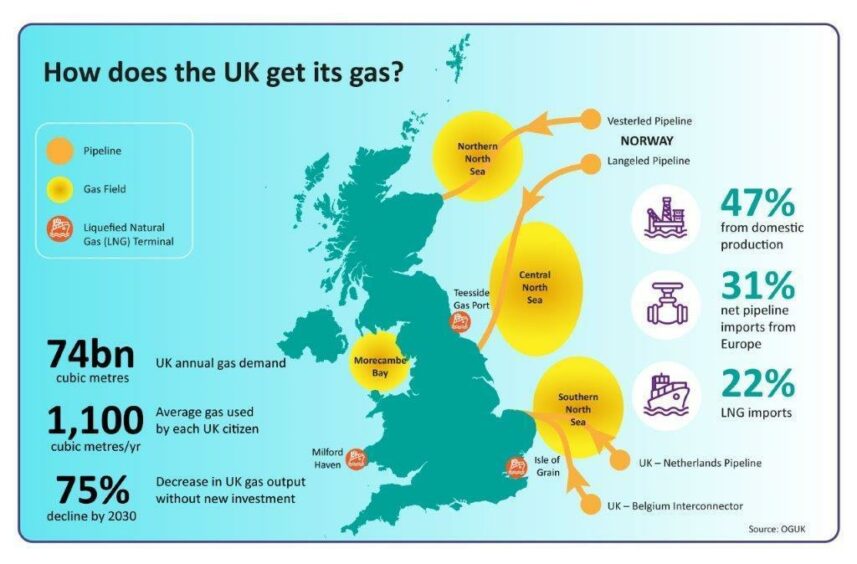 So where does the demand for gas come from in the UK? North Sea gas is crucial to UK homes and businesses. Over 22 million households are connected to the gas grid – meaning they have gas boilers for central heating and usually hot water as well. In 2020, 38% of the UK's gas demand was used for domestic heating, 29% for electricity generation and 11% for industrial and commercial use. In 2020 the UK consumed 74 billion cubic metres of gas – about 1,100 cubic metres of gas for each of the UK's 65 million citizens.
Meanwhile, the electricity powering people's homes depends on 30-plus gas-fired power stations – they are the backbone of the UK's power system. Gas provides the flexibility the system needs at times like this. Our industry has risen to the challenge admirably, but these past few months of gas price volatility show how the nation depends on a reliable supply of gas.
Indeed, these market conditions underline the fact that there is not yet at-scale technology that provides a substitute for gas and gives us the energy we need to generate electricity and heat our homes.
North Sea gas supplied all the UK's gas needs till around 2004 but this proportion has been dwindling because older gas fields have become uneconomic and new ones have taken a long time to come on stream. However, the UK's offshore industry still supplies about half the gas the UK requires and that gives us extra energy security compared with many other nations.
But without additional investment, by 2025 domestic gas will only meet around one third of demand meaning the UK will be even more dependent on imports and volatile global markets – in a world where demand is surging.
The UK's offshore oil and gas industry is also accelerating the greener technologies needed to achieve net zero, such as hydrogen, wind and carbon capture and storage. But this latest energy shortage shows that UK-sourced gas and oil remain critical to ensuring the UK's lights don't go out while we focus on scaling up those newer low carbon energies. It is vital the industry can continue to discover and develop new resources.
Recommended for you

China in talks with Russia to buy oil for strategic reserves