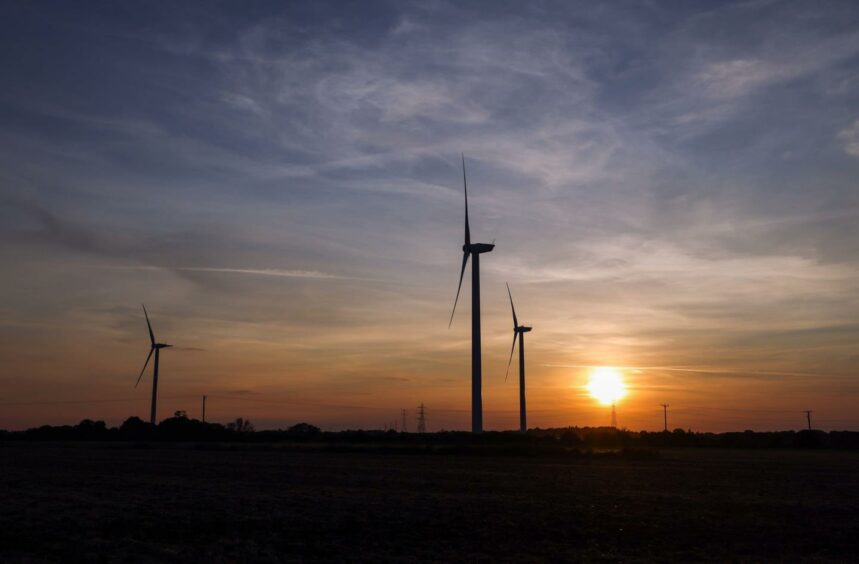 There are many factors driving rapid development of renewable energy in the UK and around the globe right now. The significant rise in gas prices, alongside net zero targets and ambitious project designs mean that more organisations than ever before are looking to get involved and bring their own expertise to the renewable energy sector.
In particular, the offshore wind industry is benefiting hugely from the transferable skills of individuals and businesses who have traditionally been focused in other areas from oil and gas to transport, electricity and the military. Collaboration and innovation from all will be crucial as we build the future of offshore wind and realise the massive potential for increased capacity and commercialisation that is beginning to sweep across the market.
With all of this and so much more going on across the sector, RenewableUK is greatly looking forward to bringing a range of the hottest topics to the forefront at Global Offshore Wind 2022 (GOW22) this June. The largest dedicated offshore wind event in the UK, it will be dedicated to "The Next Generation" and will explore exciting and practical ways in which we can achieve even the most aspirational energy targets in the coming decade. The comprehensive conference programme will discuss solutions to scale up and speed up delivery; showcase the newest technology and innovations; problem-solve key challenges with relevant stakeholders; and update the industry on the latest projects and opportunities in the global offshore wind market.
Garth Halliday, Director of Events, Marketing and Membership for RenewableUK, said: "We have the best ever programme for GOW22, putting a spotlight on the future of offshore wind and exploring what the sector needs to facilitate growth at pace. RenewableUK is proud to have such a far-reaching and diverse membership, which gives us a unique insight into the challenges and opportunities experienced throughout the market. We are also well-positioned to connect people and companies throughout the UK and global supply chain, making our events a hub for networking and engagement for all. Our connections also make it possible to benefit from the support of various leading brands in the market, many of whom are our highly respected Event Partners and Sponsors. Without them we couldn't provide half the features and advantages that GOW has become so well known for, so I'd like to extend a huge thank you to those helping us shape a very exciting 2022 conference!"
Programme highlights
Taking a closer look at some of the topics to be presented and debated, you can look forward to question time with the UK's Energy Minister, as well as Ted Talk-style sessions on delivering sustainability development goals. Sessions will also cover the future of the electricity market to support green energy growth, possible changes to the consenting regime, grid optimisation and how to encourage investment in our net zero ambitions. There will also be a chance to learn from other sectors with valuable insights into the US offshore wind industry and various other emerging markets from around the world.
With an eye on the future throughout, GOW22 will provide a platform for the leaders of tomorrow. The Future Leaders Spotlight will hear from up-and-coming innovators across the industry as they reflect on discussions that took place during the two-day conference. This will be a great time to deliberate on your own take-aways from the event while gaining insight into the minds, motivations and ideas of the next generation driving the offshore wind sector.
Engage with the wider industry
Aside from the interactive programme and diverse spectrum of topics being discussed, GOW22 will also present the perfect opportunity to engage with market experts and many other colleagues from across the sector. The event will welcome government, industry and stakeholder representatives, including manufacturers, developers, planners, project managers and designers, professional associations, members of the press and many more! There will be over 4,000 attendees to network with in-person and digitally, ensuring an enriching experience for all.
An industry-supported event
An event of this calibre is not possible without the input and support of various individuals and organisations. For GOW22, RenewableUK is thrilled to be collaborating with an assortment of Event Partners, Sponsors and Supporters, each bringing something unique to the table. Thank you to all our Event Partners for their continued involvement with the 2022 conference:
· Offshore Renewable Energy (ORE) Catapult
· Ørsted
· RWE Renewables
· Siemens Gamesa
· SSE Renewables
· Vestas
The 130-strong exhibition will be another not-to-be-missed feature of GOW22, with an array of organisations on hand to connect with. Whether you're interested in expanding your supplier or management network, share your own ideas or discover the latest technological advancements in the field, this will be the place for you.
Why attend GOW22?
There are many reasons to attend GOW22, which include:
· Network with 4,000 attendees, experts and colleagues
· Meet 130 exhibitors from 42 different countries
· Hear from 200 speakers in intense debates, panel discussions and workshops
· Access the main programme, two specialist theatres, pre-recorded content, live-streamed sessions and so much more
· Personalise your experience with a bespoke itinerary organised on a convenient digital platform
· Access content after the event for further learning
· Support your industry
· Outstanding value
Details of the GOW22 programme will soon be made available – until then, you can register your interest on the website to ensure you are notified as soon as official registration opens. For any companies looking for sponsorship or exhibition opportunities, please contact Ophelia or Vicky via sales@renewableuk.com.
GOW22
21-22 June 2022
Manchester Central
#RUKGOW22
For more information and to register your interest, please visit
https://events.renewableuk.com/gow22
Recommended for you

UK North Sea sees chance for political reprieve in energy crisis