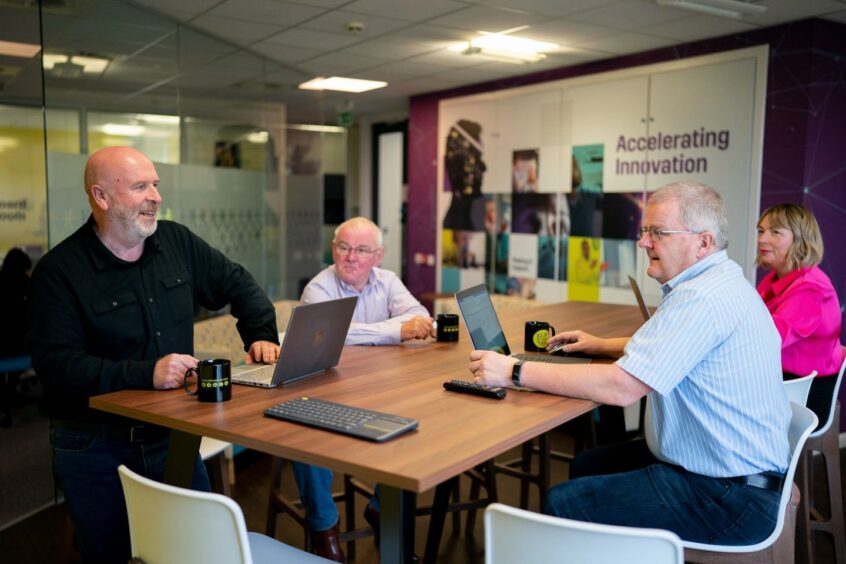 Elevator's newest company creation programme, Green Matters, sees the successful format evolve to seek out a new cohort of participants with fresh, bold ideas to help deliver the energy transition.
Born out of the successful Grey Matters programme, the scheme aims to turn a group of strangers into the founders of a new generation of high-growth start-ups.
While the former was created to ensure knowledge and expertise weren't lost amongst mid-career oil and gas professionals following the 2015 downturn, its latest evolution has its eyes firmly on meeting the challenges posed by reaching net zero.
Backed by the Net Zero Technology Centre, Scottish Enterprise and Ledingham Chalmers, Green Matters is seeking participants from the energy and technology sectors – or indeed further afield – who are passionate about developing a business or solution focussed on net zero, clean energy or clean technology.
Elevator energy director John Harris is evangelical as to the transformative impact of creating sustainable businesses with local roots, which can change the lives not just of participants, but the wider community as well.
"We're looking for people who maybe have a business idea that they want to materialise and don't know how to do it or where to go," he explains, "But we also need people who feel they can put their shoulder behind somebody else's idea and make it happen."
"We find and we create their entrepreneurial gene.
"We set out with the intention to launch clean energy, energy transition or green energy businesses, but would certainly also support other innovative business ideas that have high growth potential."
He is also keen to ensure the programme continues to offer diversity "in all its forms," by bringing together various skills, backgrounds, capabilities and viewpoints when creating these future-looking teams.
Despite its roots in the energy industry, Mr Harris is emphatic that this is not simply a networking programme for engineers.
"Only by bringing diverse teams of people together can you find solutions to society's problems – because they're not all solved with a screwdriver.
"I use an analogy that you can't win Trivial Pursuit if all your pies are yellow!"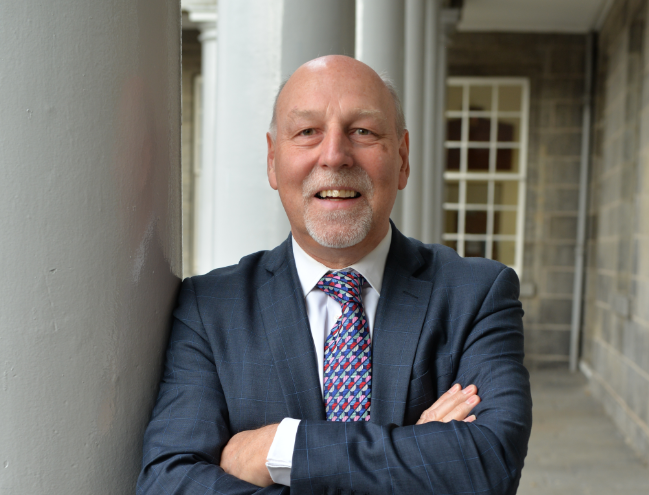 With that in mind, the 16-week Green Matters curriculum will build on successful elements of previous cohorts, focusing further on what he calls "the thought-provoking element" in order to stimulate new ideas and turn problem statements into business opportunities.
Ideas generated here have proven potential. Five successful cohorts of Grey Matters have been run to date, leading to the launch of 27 companies, and while success for all isn't guaranteed, some have gone on to become revolutionary – including Recyl8, which works to transform incinerator ash, often destined for landfill, into a low-carbon additive for concrete manufacture.
Mr Harris says about 25 people are typically taken on in each cohort, and he welcomes anyone who feels they have something to offer.
"I would encourage people who've never thought of doing this before," he says. "Particularly the female workforce who may feel like there are no opportunities open to come forward. There are skills that you can bring that we will embrace."
Applications for Green Matters close on 5th February, with sessions beginning on 16th February and running until 27th May 2022.
For more information, visit elevatoruk.com/green-matters.
Recommended for you

Back to reality: OTC returns with transition-focused event