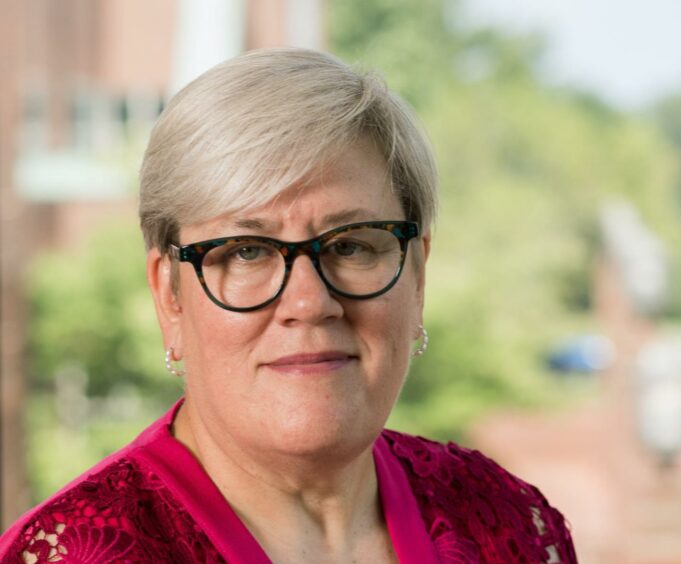 Rachel Kyte CMG, Dean of The Fletcher School at Tufts University, former Special Representative of the UN Secretary-General, and CEO of Sustainable Energy for All, will be speaking as guest of honour at the International Energy Week Dinner.
The event takes place from 6.45pm to midnight 18.45 – 00.00 GMT on February 24 2022 at the Intercontinental London Park Lane.
Rachel will also be receiving The EI President's Award, which is the most prestigious award made by the EI President in the name of the global membership.
Ahead of her engagement, EI President Steve Holliday FREng FEI said: "Rachel has been central not just to making the case at the highest levels for sustainable energy as the key to combating both poverty and climate change, but to finding solutions to the intractable challenges
posed by finance and delivery.
"We are honoured that she will receive her award and share her unique perspectives at the end of an International Energy Week discussing the outcomes of COP26 and the accelerating transition taking place across our global energy industry."
The International Energy Week Dinner is one of the largest social gatherings in the energy industry calendar and follows two days of virtual engagements and one day of face-to-face conference sessions, in what will be the energy industry's first global meeting to assess the outcomes of COP26.
This unique event brings together delegates from across the energy industry – from oil and gas to renewable energy, as well as global investors, governments, academics, and NGOs. Other speakers at International Energy Week include:
• Patrick Pouyanné, chairman and CEO, TotalEnergies
• Claudio Descalzi, CEO, Eni
• The Rt Hon Patricia Scotland QC, Secretary General, Commonwealth
• The Rt Hon Kwasi Kwarteng MP, Secretary of State, Department for Business, Energy & Industrial Strategy
• Patricia Espinosa, Executive Secretary, UNFCCC (tbc)
• Christian Rynning-Tønnesen, president and CEO, Statkraft
• Dr Hayaatun Sillem CBE, CEO, Royal Academy of Engineering
• Louise Kingham CBE FEI, senior VP, Europe
and Head of Country UK, BP
• Dr Mele Kolo Kyari FEI, group managing director, Nigerian National Petroleum Corporation
• Greg Jackson FEI, founder and CEO, Octopus Energy Group
• Andy Brown OBE FEI, vice-chairman and CEO, Galp Energia
• Laura Sandys CBE
FEI, non-executive director, Energy Systems Catapult
• Michael Lewis FEI, CEO, E.ON UK
• Julian Mylchreest, executive vice-chairman, Bank of America.
There's still time to get your tickets – for more information and to
book, please visit https://www.ieweek.co.uk