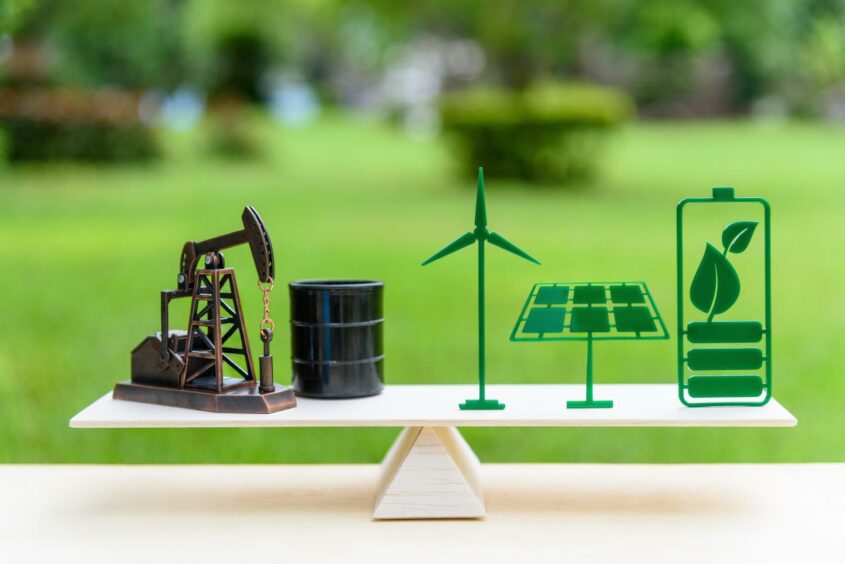 The UK's offshore energy industry is aware it has a major opportunity to drive a very positive future – both for the UK economy and its energy mix alike.
Within the pages of this publication, I'm sure you'll find many examples of companies and people that are changing. So, the journey we are on is as much a story of the here and now as it is of the destination and the future we are all working towards.
The sector has powered the nation with oil and gas from under our surrounding seas for over five decades, but our changing climate means we must evolve. This requires new technologies, new forms of energy, new skills for the people and companies producing this energy, and a new direction for the organisation representing them.
Our members are already rising to the challenge by putting decarbonisation firmly at the centre of their strategies.
Every one of them is working to deliver cleaner oil and gas in line with our sector's emissions reduction targets, and the UK and Scottish Government's Net Zero goals.
They are behind many of the renewable and low carbon projects being developed in the UK today.
Take the recent ScotWind auction as an example; BP, Shell, TotalEnergies and Ocean Winds became lead applicants in the round, representing almost 50 per cent of the leases awarded. They have partnered up with renewable energy companies to lease areas of the seabed around Scotland for offshore wind farm developments to generate many gigawatts of new, clean energy.
Some of those same companies are pushing forward carbon capture and storage (CCS), hydrogen, wave and solar too, through initiatives like Acorn, renewables in Dogger Bank, the West Anglesey Tidal Energy Project, Hywind Scotland, Drax Zero Carbon Humber Projects and Net Zero Teesside.
That is why, to represent our changing sector, we have this month formally extended our scope and made the decision to rebrand – evolving from OGUK into Offshore Energies UK. As a communications professional, I know it can easy for people to take name changes at face value, but there is so much more to what we are doing than a shiny new logo.
As a member-owned and member-led organisation, we're championing an inclusive future which recognises we need to use every tool at our disposal to provide energy security and tackle net zero – oil and gas, CCUS, hydrogen and offshore wind.
Energy is becoming more diverse, but more integrated, too. Evolving means that we're well positioned to be at the forefront of this, championing these integrated energies and this energy revolution.
It's the right move, at the right time, for the right reasons, and can help us reach across the energy mix, work collaboratively with stakeholders and other organisations, and tackle the challenging issues of our time.
Oil and gas will be needed throughout this revolution. In every future scenario put forward by government advisors, the need for oil and gas remains, albeit in lower-carbon forms.
We continue to proudly champion the safe production of cleaner oil and gas, which has an important place in enabling a managed transition towards our energy future. These changes are about adding more tools to our toolbox at a time when we need everything at our disposal.
While newer energies like wind and hydrogen are essential to hitting net zero, oil and gas remain vital to keeping Britain's lights on and vehicles running as renewables are scaled up. So, we will continue championing for these resources to be produced in our own back garden, benefitting UK jobs, the UK economy, and the UK's emissions.
Our challenge now is to demonstrate, through our actions, that we can reduce emissions and provide cleaner energy.
We will continue working with both governments, stakeholders, and politicians of all parties to make sure the UK becomes a centre of excellence for this new integrating energy mix.
We're already on our way. By shining a light on the great efforts of companies and people in this industry, we'll continue to bring the energy transition to fruition at home and abroad, working together to produce cleaner energies and to realise opportunities for our people and communities.