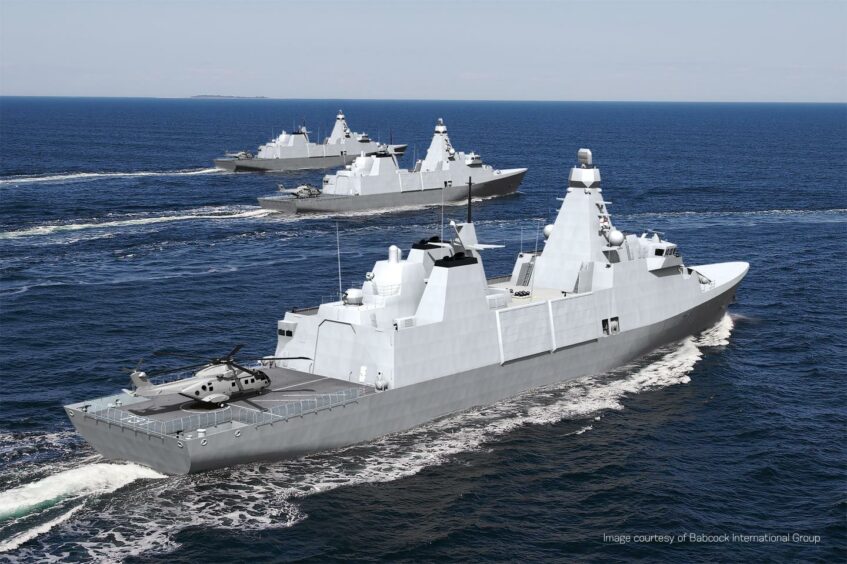 People are at the top of Kaefer UK & Ireland's agenda.
The firm, which is part of the Kaefer Group and has 3,000 employees in its division, has recently announced its strategy for the next five years. And, of its four pillars, it is "people" which is at the heart of the business and its growth, insists Ian Ramsey, divisional director of Kaefer UK & Ireland.
Working at Kaefer UK & Ireland, a company that serves a vast and growing range of industries with asset integrity services, is a positive experience for its employees as it's an organisation where staff feel valued and have opportunities for progression.
The last two years have been particularly positive for all who work there, despite the pandemic.
For, in February 2020 – one month before the first lockdown – there was new hope and cause for celebration across Kaefer when the firm purchased a company.
Kaefer took over John Wood Group's industrial services business.
Ian, who joined Kaefer during the acquisition, explained that the timing of the takeover was actually quite positive.
"It formed a band of brothers that were together during a particularly difficult period, which has stood us well," he said.
"We had two strong and stable businesses which came together to offer additional capacities, know-how and project management capabilities for clients on both sides."
Two years on, Kaefer UK & Ireland is in a stronger position than ever before.
Earlier this year, at the end of January 2022, it revealed it won a
£22 million contract for long-established client, Babcock. This seven-year investment will see Kaefer's specialist painters apply coatings on five Royal Navy frigates in Rosyth (covering a surface area of more than half-a-million square metres). This award, which will create 70 jobs, was the firm's first significant contract win post-Covid.
Following the announcement of the win, Chris Foulkes, CEO for Kaefer UK & Ireland, praised the team.
He said: "Only by delivering safe efficient operations to our customer has this contract award been possible, I'd like to specifically thank our site delivery teams for excellent performance at Rosyth over the last 25 years. It gave our client confidence that Kaefer is the partner of choice in this critical UK defence programme."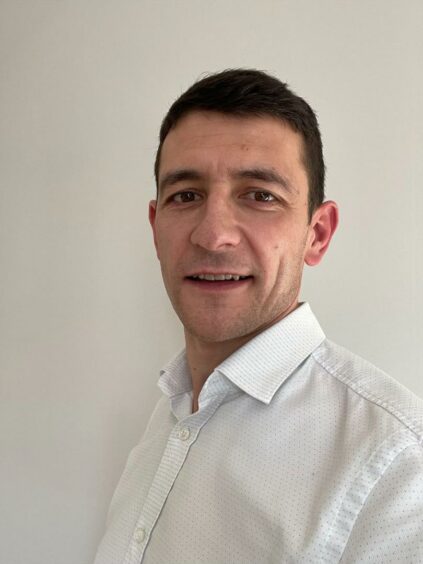 And, following a recent site visit to Rosyth, where the contract work will be carried out, Ian said: "You can feel the energy on site as Babcock are reinvesting in the yard, erecting new buildings and the like. There is also buzz in the local area too, which is great to see."
Then, last month, there was further cause for celebration as the UK & Ireland business announced its five-year strategy for growth – an ambitious expansion plan aiming to double the size of the firm by 2026.
Collectively, the acquisition, contract wins and growth strategy will result in significant investment in the workforce, while the latter will also boost opportunities for those who wish to progress.
Ian explained: "For the long-term and for the security of our workforce in the UK and Ireland, this is a business with ambitious growth plans focused around four key pillars: people; process, customers and our brand.
"These four pillars will support our growth. People is the most important because the high-performing employees we have already drive our existing success and without investing further in the people we have, and the ones who will join us, we won't make it."
As well as developing existing employees to progress in their Kaefer careers through its growth strategy and recently-introduced Leadership and Graduate programmes, new talent will also be integrated into the business thanks to a commitment to welcome 40 new apprentices during 2022. That announcement was made recently during National Apprenticeship Week.
As someone who served an apprenticeship, and progressed to a divisional level, Ian said: "I can relate to our workforce, I enjoying spending time on site sharing key messages and listening to their views or concerns.
"We want to make sure people within our business have the opportunity to grow and develop."
Former pipe-fitter Ian is not the only senior employee who has climbed the career ladder – Kaefer UK & Ireland CEO Chris Foulkes began his career in the industry as a scaffolder. "By committing to our 2022 intake of apprentices, our focus is not only to ensure the longevity of Kaefer but the sustainability of the industrial services industry, implementing the right skills for future generations," explained Chris.
"Having started my career as an entry level Scaffolder, I know personally how valuable these opportunities are in giving individuals an opening to a successful career in industrial services."
Who is Kaefer?
Family-owned Germany-based Kaefer is a substantial business, with over 30,000 employees globally and a 104-year heritage. The firm has had a presence in the UK & Ireland for nearly half of that time with the regional business celebrating its 50th anniversary in 2021.
Today, Kaefer UK & Ireland employs 3,000 people – a number which is expected to grow significantly in the next few years – across oil and gas, marine, process energy & infrastructure, and nuclear divisions.
As part of the wider Kaefer Group, Kaefer UK & Ireland benefits from global technical experts who ensure that local customers receive reliable and high-quality services.
More than 70 Kaefer experts meet several times a year in specialised "expert groups" for thermal insulation, access technology, passive fire protection, surface protection and non-destructive testing (NDT).
The importance of people
Charitable work is something staff at Kaefer UK & Ireland throw themselves into. It boosts morale and client relations, as well as raising the profile of its chosen charities.
In the last year they have raised £63,000 (well above their original target of £50,000) for charities Down's Syndrome Scotland, Down's Syndrome Association and Down's Syndrome Ireland
Ian Ramsey, divisional director of Kaefer UK & Ireland, said: "We feel happy and motivated when we are making a difference. I know from spending time with the teams that their charitable efforts have helped relieve stresses and strains and impacted positively on mental wellbeing."
The firm's links to the charities also lead to something more concrete. The business appointed two members of staff with Down's Syndrome in 2021 (with a third appointment in the pipeline).
Globally, Kaefer has always been proud of its inclusivity and these appointments locally further demonstrate this.
"The Down's Syndrome Association runs an employment scheme called WorkFit which brings together employers and job-seekers who have Down's syndrome," explained Ian.
"It's a tailored service dedicated to training employers about the learning profile of people who have Down's Syndrome so that they can be supported in the workplace; they've been a massive support to us an organisation."
Today, Sarah Scott works in Kaefer's head office in Jarrow, England, providing support for the supply chain function and Gary Bishop, works in the scaffold yard in nearby Gateshead.
"That's what I am proud to tell my wife when I talk about the business I work for," admits Ian.
He added: "This is all focused around people and the value they can feel from being part of the Kaefer family.
"If we can get the 'people' part of our strategy right, things like processes, looking after our customers and growing the brand, will take care of themselves."
Recommended for you

UK firm CeraPhi Energy launches funding round to raise £12.4 million