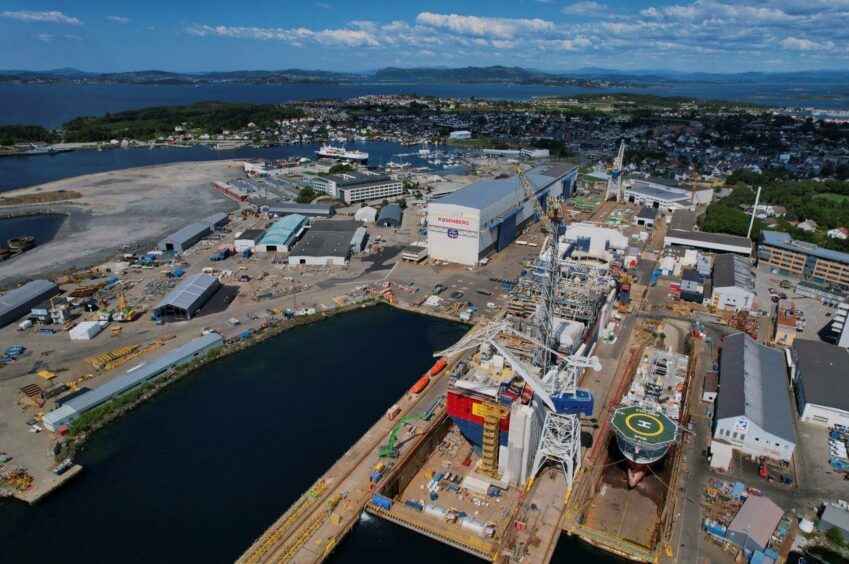 With over 85 hook-ups completed and more than a million tonnes of topsides fitted, it is fair to say that Worley's North Sea credentials speak for themselves.
For years, the engineering, procurement, and construction (EPC) giant has been honing its skills in the region, allowing it to develop an unrivalled offering for its customers.
"We're an EPC contractor, that's our core strength" explains Daniel McAteer, Vice President of Energy based in Aberdeen. Since taking up his current position last year, Mr McAteer has been keen to define clearly where the company's skills lie and how they use that strength to be the EPC centre of excellence. Worley can take their global expertise and implement this within Aberdeen.
Since its formation in Australia in the 1970s, the company has set its bases in almost 50 countries and today it employs almost 50,000 workers.
Mr McAteer explains how knowledge sharing is fundamental to how the company operates.
"COVID-19 has allowed us to prove that you don't need to be in the same location to do the work."
"Electrification is a prime example. Our main hub for electrification is in a place called Reading – not Reading in southern England but Reading in the US. That's where our big power networks team is and we're able to dial them in and lean on their expertise. Being able to draft in that capability is an invaluable tool."
Worley has its own fabrication yard in Norway. Rosenberg has been delivering projects for more than 125 years.
It joined the Worley family in 2013 and it embraces new markets, including offshore floating wind, electrification, and hydrogen.
Discussing Rosenberg's capability, Mr McAteer said: "From an EPC point of view, there's a clear drive to keep as much fabrication in-house as possible. If you look at the rest of the market, there's not the same strength and depth of capability that we have at Worley."
One of the standout projects on Worley's North Sea CV is a project where Worley was responsible for the engineering, construction, and installation of a 516- tonne module. The work was split between its Aberdeen office and fabrication yard in Norway.
Mr McAteer said: "Rosenberg, where the module was built, uses 100% green energy generated by hydropower plants. Going forward we will put an even stronger emphasis on how sustainably we complete our projects.
"We're very focused on keeping our Scope 3 emissions down to a minimum, and that means we consider everything, from where we source our steel to how we transport materials."
In addition to the operational benefits of keeping work in-house, it allows Worley to pursue an ambitious growth strategy.
"I run the oil and gas part of Worley within the North Sea, which is a real passion of mine, but I'm very cognisant of securing work that will help us to transition the business.
"There's a raft of projects we're involved in at the moment – including the likes of carbon capture and storage (CCS) – all of which have got a significant EPC dynamic. Being involved in electrification, hydrogen and other forms of new energy mean we can give the next generation a diverse career path."
Recruitment is a key facet, and it was recently announced that the company plans to create 1,000 highly skilled jobs across the UK.
There is also a strong focus and support for STEM within Worley, through recruiting graduates and apprentices.
"We want Worley to be an employer of choice" explains Charlotte Jacob, Business Advisor to Mr McAteer.
"People are our key asset, and we can see the younger generation are now choosing who they work for based on the sustainability commitments of the company.
"At Worley we are delivering a more sustainable world and we cannot do this without our people. Recruiting and retaining staff continues to be a key focus and ensuring our people are safe, will always be the number one priority."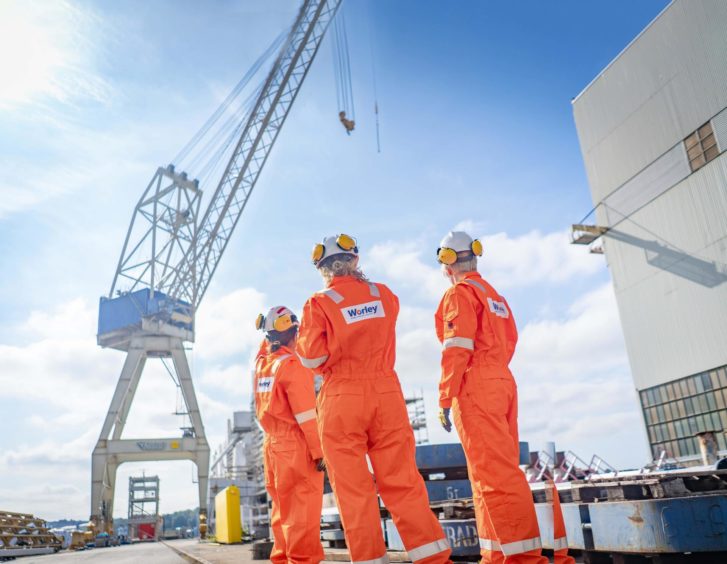 Worley has already established itself as a heavyweight in the energy transition – globally the Australian company has worked on over 3,000 low carbon projects.
"CCS and hydrogen are two massive areas for us," said Mr McAteer, "and the world of remote operations will be key."
"We are working on a project with a North Sea operator looking at how to remotely manage a 40-year-old platform that still has a long life left in it. Doing so would make operating the installation safer because there are fewer people offshore, it would reduce OPEX, and, with fewer people flying offshore, it would bring down emissions.
"In the longer term, platform electrification will be fundamental. Once we can get over the hurdle of setting up a North Sea network, electrification will take off. Big platforms that still have a long future will be key targets and we can play a big part in delivering that. We've done it with mines over in Australia, and we can bring that capability to the North Sea."
Indeed, Worley's global activities give it a unique ability to help solve the North Sea's pressing challenges.
Part of Worley's global offering includes its ownership of plant and equipment rental business, Specialist Equipment Solutions (SES).
The Aberdeen-headquartered firm has 1,000 different types of equipment, as well as an asset register of over 30,000 individual items, all of which are at Worley's disposal.
Worley recently obtained accreditation from IRATA (the Industrial Rope Access Trade Association) for its rope access business, and the equipment part of rope access is managed via the SES business.
"It allows us to perform more work ourselves," said Beth Towsey, SES Business Manager.
"We've always had rope access, but getting our own accreditation allows us to keep it all under the same roof.
"Since we became a wholly-owned subsidiary of Worley, we've found that opportunities across the UK have really opened up."
"Alongside our Aberdeen facility, SES has an established depot in Great Yarmouth, and we are in the process of putting the final touches on our new facility in Grimsby ahead of a May opening."
"We can see the future work coming towards the Aberdeen business and we are there to support Worley on its North Sea projects, as well as further afield, and we are developing our services to suit those needs."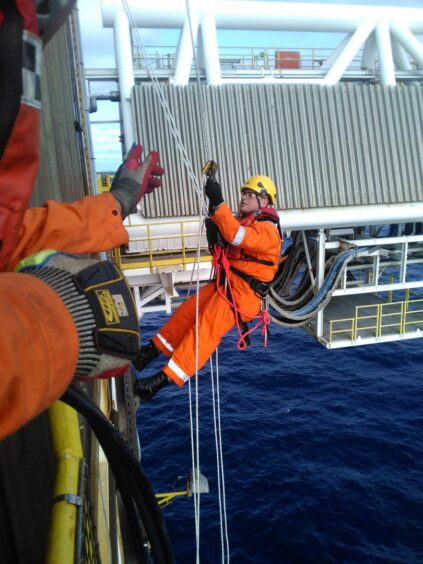 Mr McAteer added: "We're very keen to look at standardisation of offshore assets, and Grimsby is central to that."
"By establishing a batch manufacturing process, savings can be made and we, in Aberdeen, can work with the Grimsby team as they develop their different welding techniques."
Worley's efforts to create an innovative, in-house EPC structure looks poised to come to fruition at the right time with the energy sector foremost in the public consciousness.
In addition to ongoing efforts to transition to low carbon sources, there is a growing focus on security of supply, and future North Sea oil and gas projects are back on the table.
With regards to delivering them in a cost effective and environmentally friendly manner, Worley's expertise and assets put it in a leading position to deliver on the dual aims of decarbonisation and efficiency.
Mr McAteer and his leadership team are determined to ensure the company maintains and grows its leading position in the North Sea.
"We want to be ahead of the curve. It's all about building and structuring the business in such a way that, as the market grows, we can capture the opportunities.
"There are going to be numerous North Sea projects coming to the table in the near future and we want to be part of them. We want to go to the market and say we as Worley have the heritage, the capability, the track record, and the structure going forward to deliver these projects."
Recommended for you

Explainer: The North Sea at centre of new Scottish energy policy