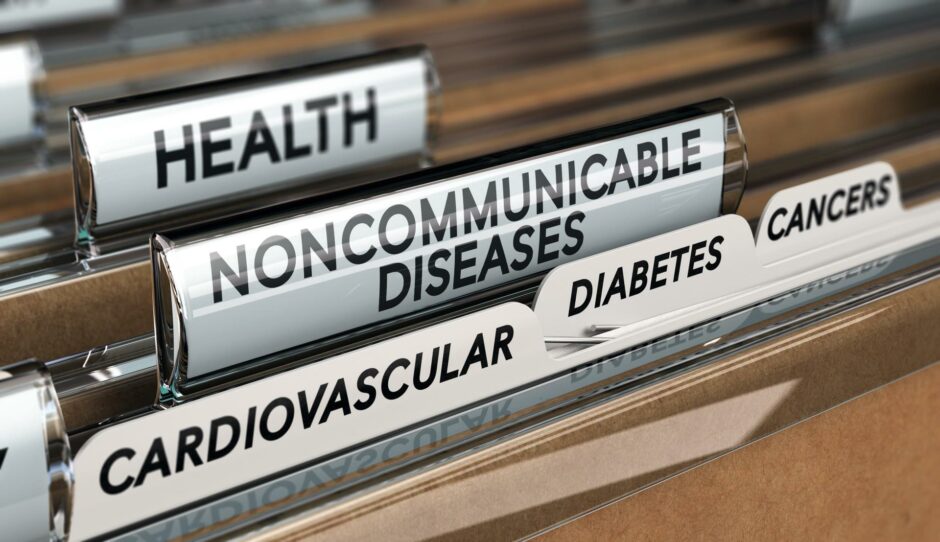 We were asked many times during the pandemic to predict what the next six or 12 months had in store – which was almost impossible for us to forecast. Alternatively, we can predict what will be coming in the next twelve months when it comes to chronic disease – otherwise known as non-communicable diseases – which includes conditions such as hypertension, diabetes, asthma, cancer and cardiovascular disease.
Essentially, we are going to see what we were seeing pre-pandemic, but just a lot more of it. The World Health Organisation Department of Non-communicable diseases has already begun to sound the alarm bell on what is about to happen and what we can prepare for, looking at categories such as hypertension, diabetes and diabetes complications, asthma, cancer and palliative care, cardiovascular disease and mental health.
Even before the current crisis, we were seeing under-investment worldwide in non-communicable diseases that did not match the rise in cases. The number of cases has escalated during the pandemic and continues to escalate. We are seeing an upsurge in every country and for every single risk factor. This is thanks to the collateral effects of Covid-19 brought by the change in healthcare systems as well as changing behaviours as a result of the lockdowns. We are now at a fork in the road, where we can continue to be in a reactive phase, or we can learn from Covid-19 and become more proactive in terms of prevention.
Through work carried out by WHO during the pandemic, 122 countries were assessed, looking at healthcare systems and the distribution of care for non-communicable disease – in every case, care was either partially or completely disrupted during the pandemic. This was either because healthcare systems were repurposed or shut down; or people cancelled elective care because they were reluctant to go into healthcare settings; screening programmes were cancelled because of the risk of infection; or there was a lack of staff, either because of repurposing or because staff were affected by Covid-19. We have already started to see the effects of this disruption in services.
At International SOS, we are seeing a rapid rise in requests for mental health support from clients. Covid-19 has acted as a catalyst for what had already been a poor situation in terms of chronic disease, and particularly for mental health and heart disease.
Countries and organisations both should be aware of the tsunami of chronic disease they may be facing in the next 12 – 24 months. It is important that we work together to be proactive in terms of preventing chronic disease.
We all know the importance of healthy nutrition and exercise in the prevention of chronic disease. In a post-pandemic world, it is more important than ever that people maintain healthy eating habits, limit their fat, sugar and salt intake; drink water rather than energy drinks for hydration; and limit alcohol intake to healthy levels. Initiatives such as Workplace Wellness programmes and Lifestyle Assessments can assist in keeping workforces healthy and create a safety net for what is to come.
To find out more about International SOS, contact Claire Westbrook-Keir at Claire.westbrook@internationalsos.com.
Recommended for you

Offshore workers who shed pounds highlight risks of industry weight gain