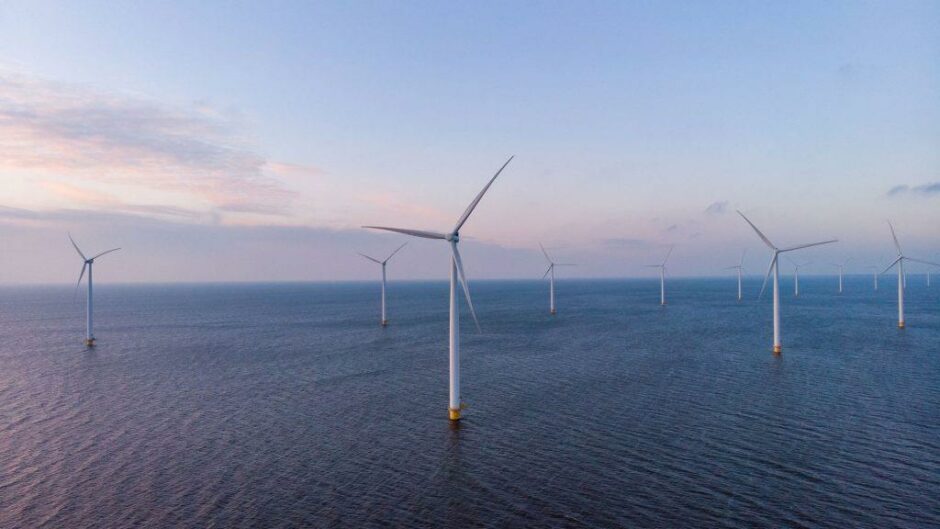 Following the results of Round 4 and ScotWind, it is clear that joint ventures will continue to be fundamental to delivering large-scale offshore wind projects.
These joint ventures comprise increasingly diverse members: developers to take the wind farm through early-stage studies, development and consenting; utilities to provide experience of development, construction and operation of the assets as well as providing balance sheets to help fund construction; and financial investors to provide capital in return for the steady yields which these projects will provide over time.
The offshore wind supply chain is also increasingly taking ownership stakes in offshore wind joint ventures in order to access the contracting opportunities from the project as well as future equity returns. The right balance of funding and expertise at all stages of the project lifecycle is necessary to ensure that joint ventures are robust yet flexible enough to deal with the challenges of the 5-10 year development and construction cycle for recent project awards.
Reducing balance sheet risk is only one reason behind partnering and increasingly it is the need for complementary experience and skills which have driven joint venture activity in connection with the ScotWind consortia and other joint venture wind farms in the UK.
Vantage RE, part of Malaysian utility TNB, has recently entered into a partnership with EDF Renewables on the Blyth Project, a partnership which extends across operational Blyth 1 and the development stage Blyth 2 which is being developed as a floating wind project.
With the continued advance of floating technology through the next generation of offshore wind projects, the ability to harness existing knowledge and technical expertise in this area will be a key component of future successful joint ventures. This can already be seen in the successful DEME/Qair/Aspiravi consortium which won the rights to develop up to 2GW of fixed and floating Scotwind projects.
That joint venture will utilise DEME's offshore construction experience, Qair's floating wind and offshore expertise and Aspiravi's experience of offshore wind development and operations.
Beyond Round 4 and ScotWind, Ørsted has recently announced the acquisition of a majority stake in the 100MW Salamander project which was originally piloted by Simply Blue and Subsea 7, who retain interests in the joint venture post sell down. This will be an interesting "pre Scotwind" stepping-stone project in Scottish waters which envisages use of floating technology.
In the Celtic Sea, EDF Renewables has partnered with DP Energy to develop the 1GW 'Gwynt Glas' floating offshore wind project. These projects remain early stage in terms of project rights but it will be interesting to see how they are developed as projects which sit outside the recent large licensing rounds and existing regulatory framework.
Ørsted also agreed to sell 50% of Hornsea 2, which will become the largest operational offshore wind farm joint venture in the world in late 2022. The buyers are a French consortium of Credit Agricole and AXA who have paid in the region of £3 billion for the stake, while Ørsted remains as lead operator as the project enters its operational phase.
Joint ventures can of course mean more than collaboration between partners on a specific project. Increasingly partners come together in relationships which provide wider strategic benefits including where they perceive the ability to "location swap" – where one partner can bring the other into their "home market" with the other reciprocating such as Europe to Asia or Europe to the US and vice versa.
Culturally, the joint ventures which are adaptable and have the right "chemistry" between partners will stand the biggest chance of success and will be able to overcome natural joint venture areas of tension such contracting strategy, subsidy and offtake solutions, project staffing and governance controls as well as ensuring access to revenue streams for partners beyond income derived from generation.
Round 4 and Scotwind were marked by the large-scale entry of oil and gas companies to offshore wind development through consortia with Shell, TotalEnergies and BP leveraging joint venture relationships with existing players in the renewables market to secure the development rights; learning from the experience of their partners while bringing their own offshore experience to bear.
The oil and gas majors have access to large capital reserves and decades of knowledge of offshore operations. And while they may not have extensive experience of offshore wind projects and the interface required with the industry regulator and supply chain, they see an opportunity to partner with the experience of those who already have an established presence in the market.
For the last 50 years oil and gas majors have been at the forefront of driving engineering technology the world's most challenging environments. It will be interesting to see how that experience shapes technological advancements in the offshore sector where driving efficiencies to improve returns will be fundamental.
Brian Thumath is a partner, energy transactions, at Pinsent Masons.