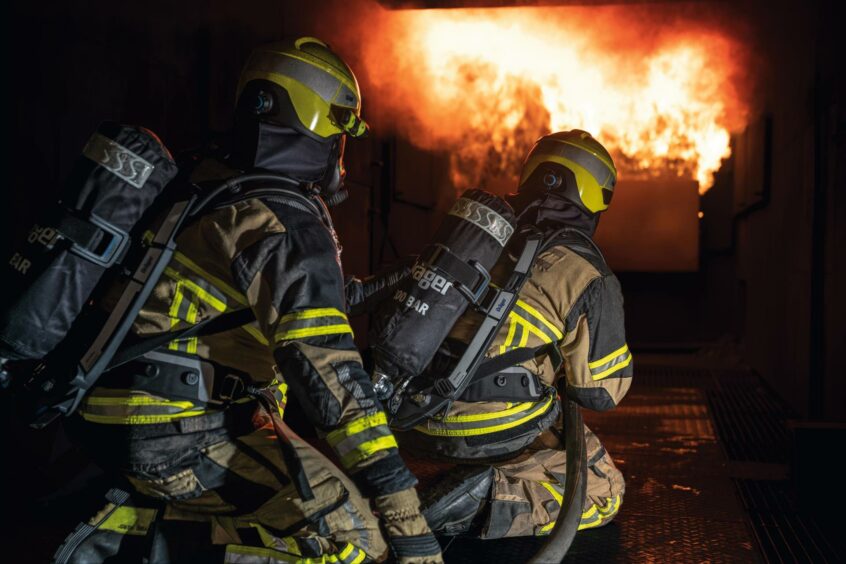 For many companies facing the energy transition, safety is high on the agenda, and for Dräger Marine & Offshore UK, it is paramount.
Since the late 1800s, family-run Dräger has been saving people's lives with its innovative and robust safety equipment. It's supplied hospitals, fire brigades, emergency services, and the mining industry before expanding into oil and gas, marine, energy and renewables sectors.
For those operating, on-or-offshore in the UK and beyond, Dräger is well-known and respected for its products and services. From its UK headquarters in Aberdeen, Dräger has many responsibilities that extend far beyond supplying and manufacturing safety equipment.
Dräger's reputation for safety is long-established which is why it is a first choice for many big-name organisations.
Euan McIntosh, who was recently appointed as marketing manager at Dräger Marine & Offshore UK, said: "We supplied medical-grade masks to NHS England throughout the pandemic, which led to a factory being built in Newcastle; we make ventilators and neonatal equipment; we have the breathalysers contract for Police Scotland; and we supply breathing apparatus kits for the Scottish Fire & Rescue Service."
But it is not limited to the public sector, so, when the oil and gas, marine or energy sectors are looking to source safety equipment, Dräger is the obvious choice as it is among the "best in the business".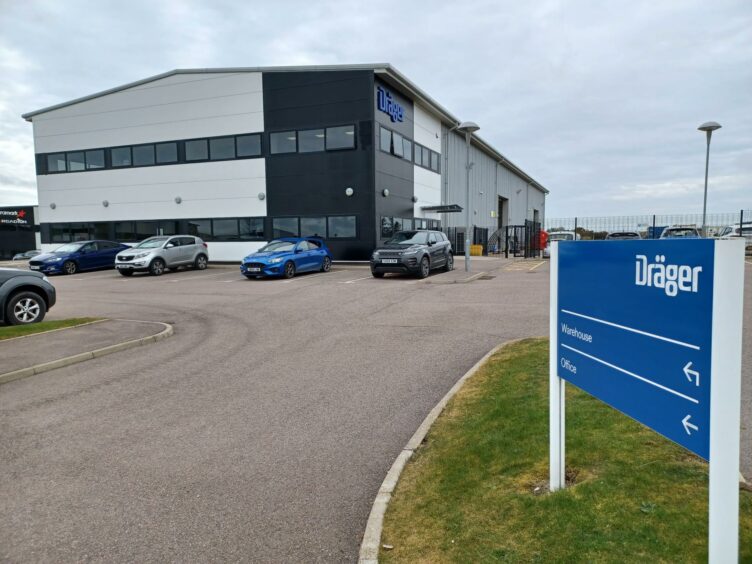 Best-known and respected for its safety equipment supplies, the 133-year-old business is also experienced in leasing equipment – such as portable gas detectors and BA kits – and supplying manpower.
In fact, the firm has recently invested £600,000 in assets for its UK hire division in Aberdeen which will be complemented by its latest multi-million investment at ABZ Business Park, home to its new training facility.
Dräger is keen to re-establish itself as "not just a manufacturer", said Euan.
It is so much more than this, as the marketing manager explained: "Dräger is experienced in a number of other offshore services, for example we supply manpower for hazardous areas. We supply skilled technicians who come on-board to do sampling and log readings.
"We also carry out on-board training offshore as well as onshore, as well as conducting equipment tests and maintenance.
"Dräger has shown commitment to the Aberdeen area and the North Sea projects – we are here for the long term to support ongoing opportunities for customers when decommissioning and also their transition to offshore wind.
"We are also addressing the changing demands in the oil and gas industry as we enter the energy transition and we have a core base of products so our plan is to stick to what we are good at."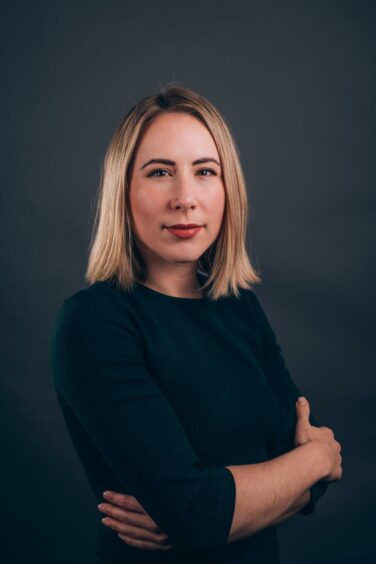 Ahead of the new legislation regarding The Merchant Shipping and Fishing Vessels (entry into enclosed spaces) Regulations 2022, which come into force in May 2023, Dräger is already experiencing a higher volume of work as clients consult the specialists and capitalise on their expertise when meeting the new guidelines.
The new legislation could throw up challenges for those operating in the marine industry, but "Dräger is well-placed to advise on this and can train staff so they are aware of changes of entering small spaces; we can make equipment available; train them to use the equipment; as well as look after the servicing and maintenance of equipment," added Euan.
In a bid to support its growth and expansion, Dräger recently invested heavily in Scotland, specifically Aberdeen, with the creation of its new facility near the P&J Live at ABZ Business Park. The official opening of this custom-built site in June 2022 will mark the safety giant's 50-year anniversary in the city of Aberdeen.
This facility is three times the size of its original home in Bridge of Don, further demonstrates its commitment and ongoing investment in the city, something that will be discussed further at this month's Investing in Aberdeen by the firm's account manager for fixed gas detection systems, Megan Hine.
Megan explained: "I'm very pleased to see Dräger, not only continue to invest in their Aberdeen operation, but expand it. We opened permanent operations 10 years ago to support and serve the North Sea basin oil and gas industry.
"Our safety solutions are as relevant for traditional oil and gas production as they are for newer methods of energy production, and we are proud to be supporting those who pioneer these new approaches.
"Our commitment to Aberdeen's future is plain for all to see and I'm very proud to be a part of it."
Besides history, reputation and excellent customer service, Dräger is also known for its passion and commitment. Stefan Dräger, executive board chairman at Dräger, simply puts it: "Everything we do, we do with passion – and we do it for life."
Recommended for you

Aberdeen's Dolphin Drilling secures contract in Nigeria worth £84m