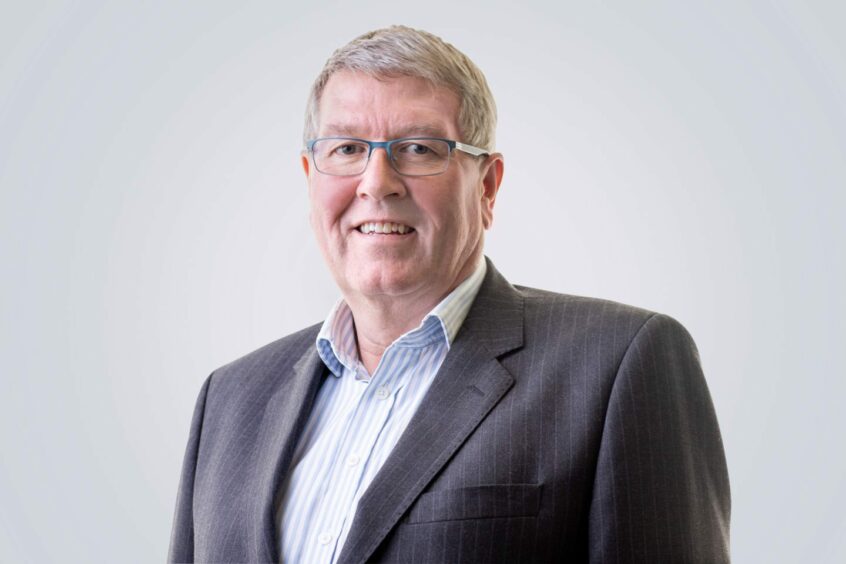 An interview with Allan MacAskill, Chief Technical Officer of Flotation Energy.
Looking back on your career, what drew you to set up Flotation Energy?
My interest in the energy transition was first sparked by the requirement to electrify the Beatrice oil field, with the key purpose of extending its life. The project worked well and as we had been asked to look at offshore wind, the two issues coalesced and led to the Beatrice demonstrator project which saw two turbines installed adjacent to the platforms. The team that built the project for Talisman formed the core of SeaEnergy Renewables
As SeaEnergy Renewables, we had great success with the Beatrice Offshore Windfarm, which was developed in partnership with SSE, Inch Cape with another partner (now Redrock). In 2013, Nicol Stephen and I founded Kincardine to progress the concept of floating offshore wind, taking forward the lease and consent before selling control to Cobra in 2016.
In 2018, we founded Flotation Energy because we felt we could do more and wanted to make use of all the learnings in Scotland and internationally to deliver a better, less carbon-intensive future.
What is the company's focus?
We're a team of experienced innovators who are seeking out opportunities to develop offshore wind farms that will further support the energy transition. As mentioned, we were part of the team which electrified the Beatrice platform in 1999. Initially, electricity was drawn from the national grid and then we used offshore wind to generate the power, and to date we're still the only team with a proven track record in delivering platform electrification through offshore wind. Our unique experience from Beatrice and Kincardine floating wind farm is also now being harnessed to deliver Morecambe, a Round 4 commercial offshore windfarm which will be operational by 2028-9.
What does Flotation Energy mean for Scotland?
Our vision is to take the jobs, expertise, infrastructure and supply chain from Scotland's tradition of offshore O&G and to reposition them as strategic advantages in the offshore renewables industry. The Green Volt offshore windfarm, we are developing in partnership with Vårgrønn, will provide 100% of the power required by the largest producing oil platform in the North Sea, in addition to providing power to the UK grid – this is expected to eliminate at least 500,000 tonnes of carbon dioxide emissions annually, and by 2026, become the world's largest floating offshore wind farm. Scottish industry is already a pioneer of the energy transition in so many ways, and we are ready to build a new economy which exports knowledge, skills and electrons around the world.
What is the future of oil & gas and energy in Scotland?
Most of the UK is in agreement that a transition to cleaner energy is an urgent necessity. Our approach co-locates traditional power sources with renewables, bringing a benefit to this essential process. However, as our reliance on oil and gas reduces, and the energy transition takes off, our projects will adapt and grow, allowing communities which are dependent on the industry to transition as well. We can reduce the carbon footprint of current production by 50% until it is no longer needed.
You've just announced the acquisition by TEPCO, what will this mean for the business?
We're pleased to secure the experience and resources of TEPCO, the world's fourth-largest utility, to further our ambition to support decarbonisation worldwide. In terms of our current work with Vårgrønn, which includes the submission for Green Volt with Crown Estate Scotland, it really is just "business as usual". We are ready and our work is deliverable – no one else can deliver in our timescales and create the infrastructure and supply chain needed to generate the power required. So, we are just getting on with what we do best and are excited about our future as part of TEPCO.
Where will FE be in the future?
Flotation Energy will be at the forefront of the energy transition, both in Scotland and worldwide. We will be managing change and bringing our industry expertise to drive that change – with sites such as Green Volt inspiring and driving the future.
Recommended for you

Energy minister opens new Edinburgh office for ScotWind developer