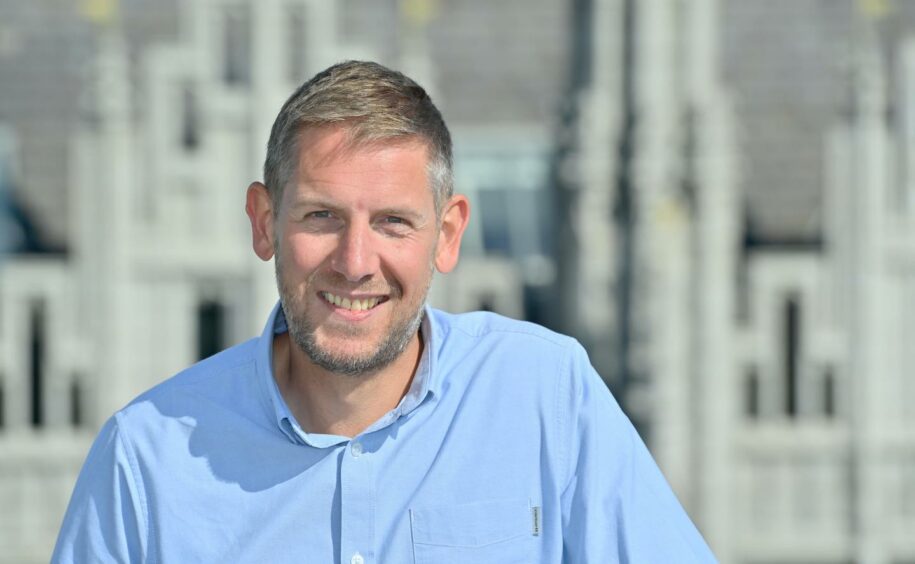 In the Government's Autumn Statement, Jeremy Hunt highlighted the need for the UK to secure its energy independence and made reference to the energy sector's cyclical nature.
With the oil and gas sector continually impacted by global and local factors, it's clear that businesses will need to be able to scale up (and down) their workforces to respond and successfully navigate these changes. This means that contractor talent is hugely important in ensuring that projects are completed on time and to budget.
In this evolving landscape, its vital for the supply chain and consultancy firms that subcontract on behalf of oil and gas clients to remain compliant, agile and competitive.
Downturn or upturn
The recent Government churn has meant the economic outlook for the UK – and the road map for the energy industry – has been changing on a daily basis.
In light of the Ukraine war, one message is clear though: the UK needs greater energy independence. The question is: what should this look like?
There was positive news for the oil and gas sector at the beginning of October, when then Prime Minister Liz Truss confirmed new licences for major North Sea projects. For businesses and the flexible supply chain alike this was welcome news, signalling the potential for an increase in tenders.
Then, in Jeremy Hunt's November Budget, a focus on energy independence and efficiency was announced. As well as a focus on renewables, confirmed nuclear investment in Sizewell C is expected to create 10,000 jobs, so the battle for experienced contractor talent is expected even more challenging.
Uncertain future
Added to this is the evolving broader economic picture for the North Sea, where in the most recent Budget the Government confirmed that the energy profits levy will increase to 35%.
Prior to the announcement the trade body Offshore Energies UK (OEUK) warned that the increase could see businesses "reconsider investment plans worth billions" which would have a significant impact on future investment in the industry. Attempting to reassure the industry, the Chancellor stated the windfall taxes will only be temporary.
Remaining compliant and competitive
It's evident that the oil and gas sector is going through a period of change with needs of businesses set to fluctuate. So how can the hiring supply chain remain competitive and offer an attractive proposition to both contractors and end clients?
Being able to evidence compliance is key, particularly for longer and more complex supply chains. This was clearly demonstrated earlier this year, when High Speed 2 (HS2), the public body responsible for developing the UK's high-speed rail network, stated that it was anticipating a £9.5m IR35-related tax bill.
HS2 used a third-party provider to deliver what is assumed to be a contracted-out service as opposed to provision of labour. As a result, HS2 did not carry out employment status determinations, taking the view that it was the third-parties responsibility to determine the IR35 status for each contractor utilised to deliver the service. Broadly speaking, this is correct – contracted out service providers are responsible for determining IR35 status.
However, if the service provided is a provision of labour as part of or disguised as a consultancy agreement or statement of work (SoW), the end client can be at risk. This is because the agreement would not be a genuine managed service and the responsibility for IR35 determinations would rest with the end client, which is where HS2 fell foul of the rules.
By collaborating with IR35 experts, stakeholders throughout the supply chain can ensure compliance with the legislation while offering end clients piece of mind that they are not at risk of fines further down the line. Added to this, it will enable roles to be offered outside of IR35, where appropriate, attracting quality talent with a competitive and compliant offer.
Supply chain due diligence
There are also broader supply chain regulations to be aware. For example, under the 2017 Criminal Finance Act, 'failure to prevent the criminal facilitation of tax evasion' is a prosecutable Corporate Criminal Offence (CCO).
This legislation encourages due diligence to be exercised on business partners and suppliers, posing a significant compliance risk for those with long supply chains. If found to be non-compliant, this could see reputational damage passed onto clients.
HMRC recently announced that it has 28 live cases or opportunities under review, spanning 11 sectors including labour provision. The risk of being caught up in one of these extends beyond just the penalty imposed by HMRC, the reputational fall out for ignorantly passing this risk onto clients would be considerable and the damage to shareholder value should also not be overlooked.
To support businesses, the Government published guidelines and advice for labour supply chain due diligence last year. These include responsibilities for outsourcing payroll as well as obligations under the off-payroll working rules and a reminder of the applicability of the Criminal Finance Act to the sector.
Now more than ever the flexible workforce supply chain needs to remain agile, competitive and flexible to meet the evolving needs of hirers across the energy sector. Through supply chain due diligence and compliance with the off-payroll working rules, consultancies can offer their oil and gas sector clients confidence in their outsourcing of contractor talent.
Recommended for you

Streamlined supply chain management with COMET