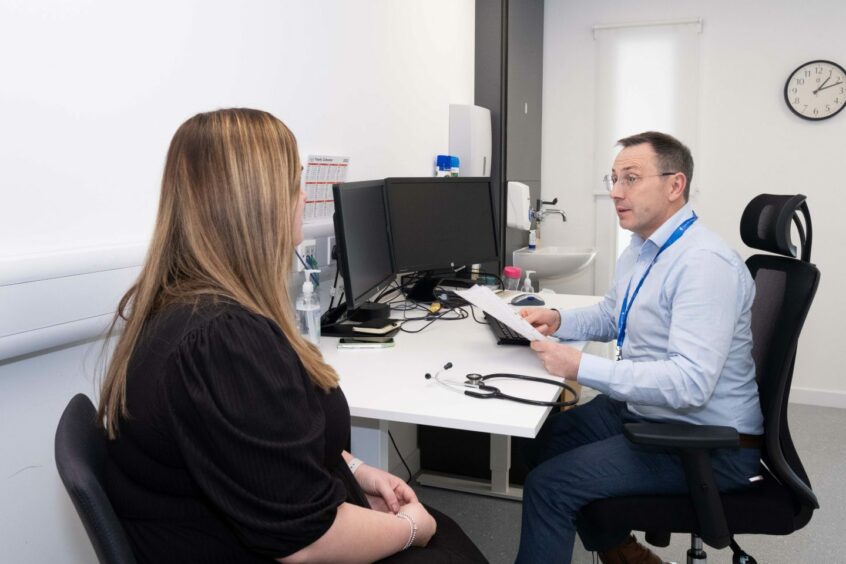 UnitedHealthcare Global has remained steadfast in its commitment to help people live healthier lives while supporting the well-being of clients through a holistic approach to health benefits and services.
As part of these efforts, UnitedHealthcare Global recently celebrated the opening of its new Occupational Health Clinic in Aberdeen, UK.
Conveniently located near to the Aberdeen International Airport and heliports, this state-of-the-art clinic offers a wide range of occupational health services to help employees maintain the highest degree of physical, mental, and social well-being.
Healthcare Improvement Scotland (HIS) certified, the clinic is staffed by occupational health specialists who work alongside our experienced in-house medical arrangement team. It clinic offers clients access to various occupational health services, including employee wellness, pre-placement testing, OEUK medicals, sickness/absence management, travel health, and health surveillance.
This enables employers and their employees to have efficient access to cost-effective, real-time, and comprehensive health assessments and associated medical support services.
To extend the provision of occupational health services both nationally and internationally, UnitedHealthcare Global has created a network of verified care providers, which gives clients an even greater opportunity to manage the health of their global workforces.
Stewart Milne, head of clinical operations for UnitedHealthcare Global, said: "Opening our own clinic strengthens our proposition in the North Sea energies and renewables sector and demonstrates commitment to the market and clients that we serve worldwide."
Contact UnitedHealthcare Global to learn more about the Occupational Health Clinic or schedule a visit. To learn how UnitedHealthcare Global supports the health and safety of workforces in remote and challenging environments, visit uhcglobal.com.